Main Features of Vimble One
1.Anti Shaking for Stabilized Images and Videos
2.Small and Portable, Easy to Carry
3.Extend Freely for Fantastic Filming
4.Easily Record Using the Smartphone Built-in Camera
5.Quickly Switch Between Horizontal And Vertical Shooting
6.Phone Holder for Live Streaming
7.Horizontal Locking Mode
8.Follow-up Mode
9.Gesture Control Camera Shooting
10.Hitchcock Dolly Zoom
11.Overlapping Images Spark Your Creativity
12.One Key to Freeze the Scene of Street
13.Time-lapse Photography
14. Six Hours Battery Life- Satisfies all Your Needs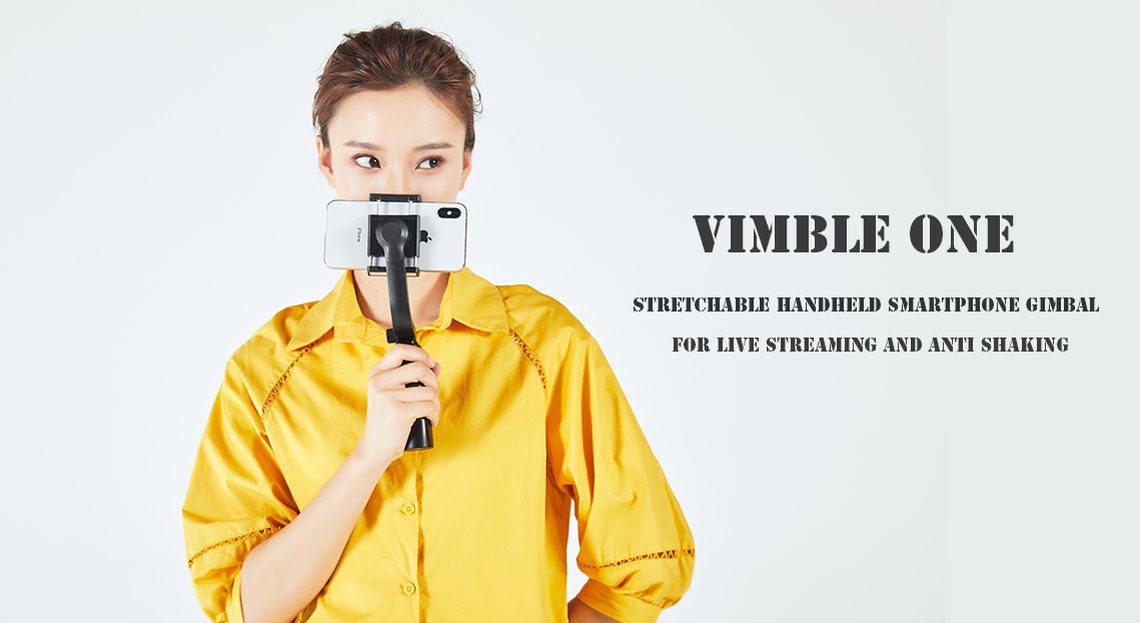 All in one anti-shake smartphone gimbal stabilizer

Vimble one gimbal Integrated stabilizer, selfie stick, mobile phone stand and other functions, great for travel, at home, outdoor live broadcast, etc.
Specifications:
Unfolding State:241*68.2*51.9mm
Folding State:130.4*63.1*58mm
Weight: 186g
Payload: ≤250g
Battery life: 6h (Theoretical battery life)
Phone width: 41mm~89mm
Charging: Charging from the Micro USB port on handle, and support using while charging
Charging Time: 2h, recommend using 5V/2A adapter for charging.
The indicator is red while charging. When the battery is fully charged, it turns to green.
Rotatable range: ﹢68°to -255°(landscape)/﹢148°to -165°(Portrait)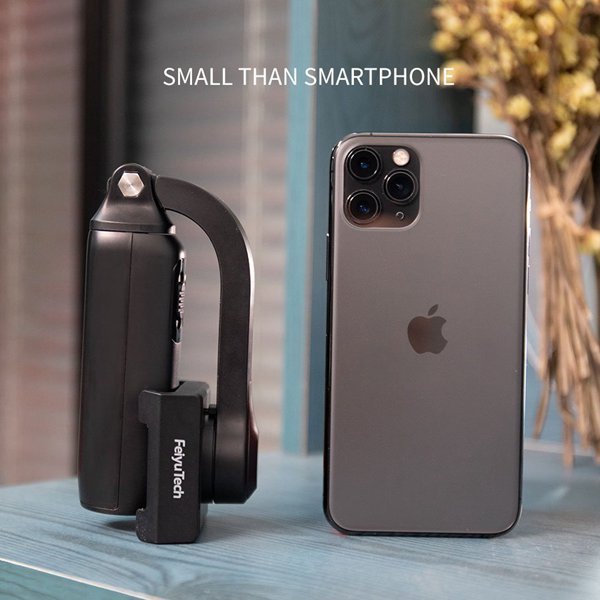 Lightweight and compact
Weights as 186g (similar to iPhone11), its max. the payload is up to 250g, which can easily carry most popular smartphones.

Extend Freely
With a built-in 18cm extendable bar, you can capture more scenery for streaming live or taking selfies.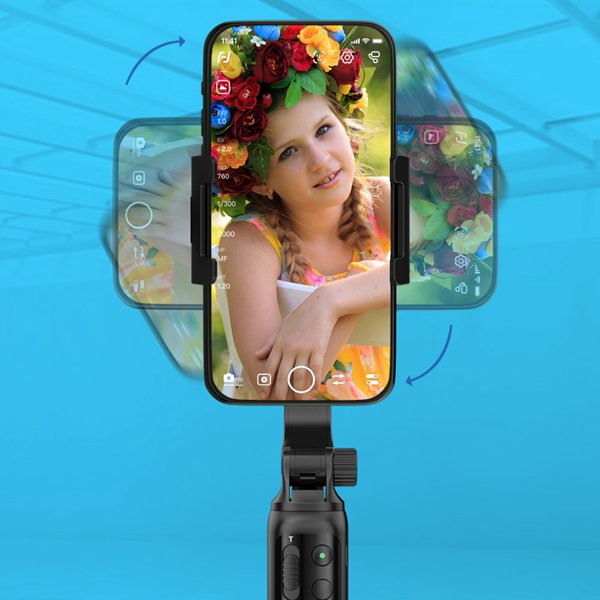 One-click quickly to Horizontal/ Vertical Shooting
One button to switch landscape and portrait mode in 1s. Quickly switch between horizontal and vertical shots.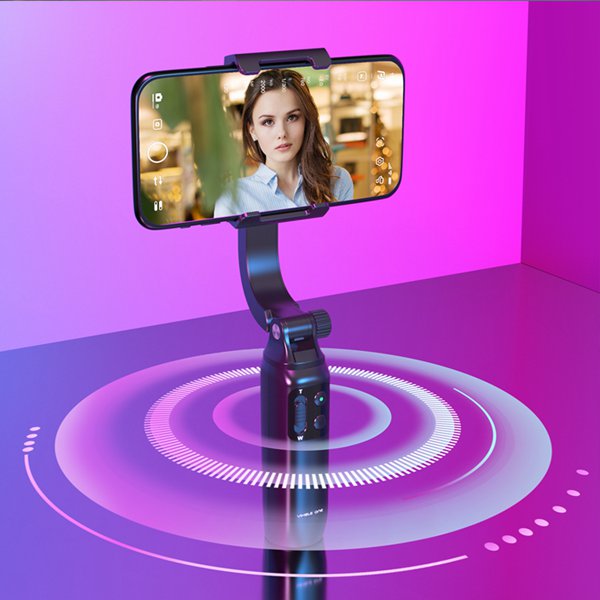 6 Hours Battery Life
The battery life is up to 6 hours and support power bank charging, which is enough for daily needs.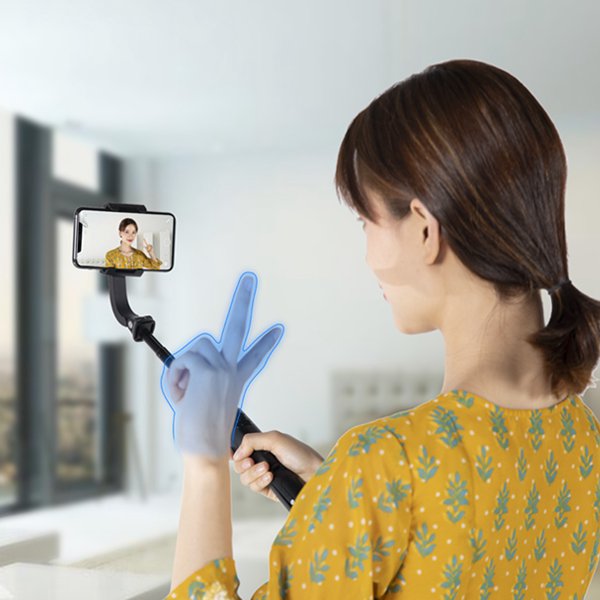 Gesture Control Camera Shooting
A simple gesture to turn on camera shooting, taking a selfie is no longer a problem when traveling alone, and convenient for taking group pictures.(Would need Feiyu ON app)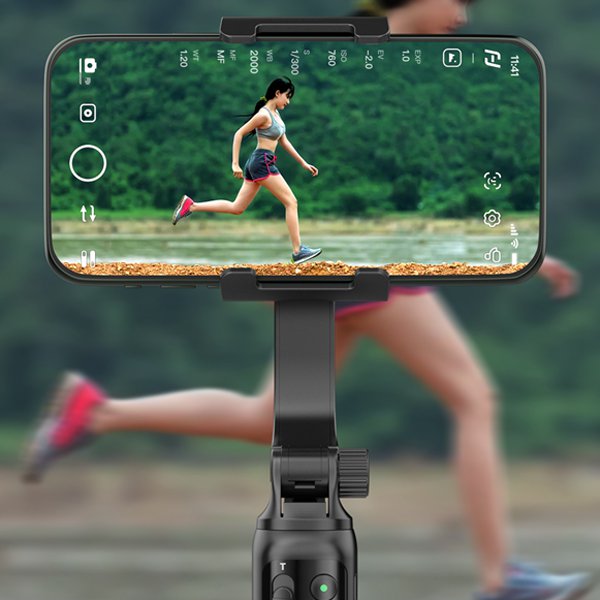 Eliminate Shake
Built-in posture sensor, using a brushless motor to correct the posture of the mobile phone in real-time, eliminating the effect of handshaking.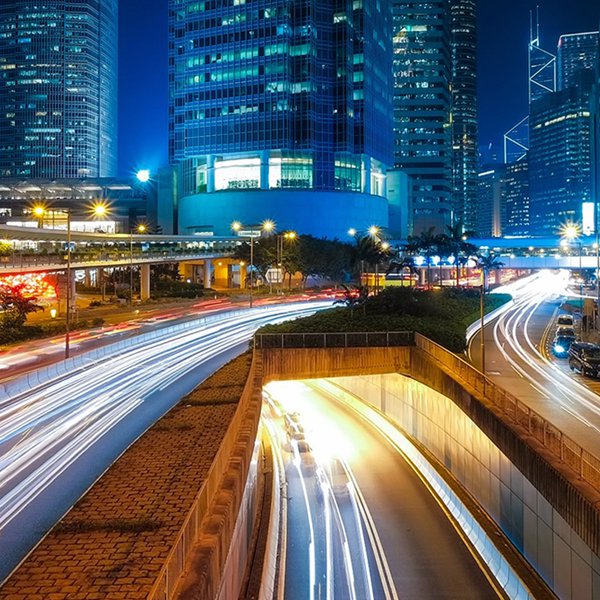 One Key to Freeze the Scene of Street
The automatic exposure of light tracking can easily catch the motion locus of light, to record the scene of street and splendid night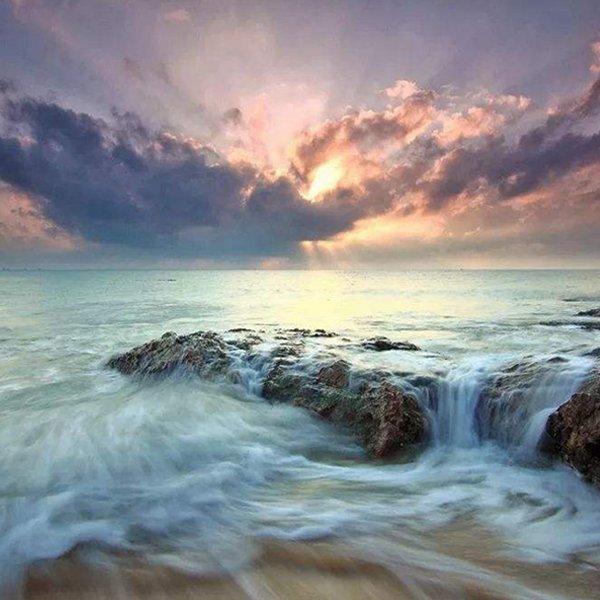 Time-lapse Photography
One-click to start the static timelapse to capture the movement of nature, the moving time-lapse brings the glamour of time travel.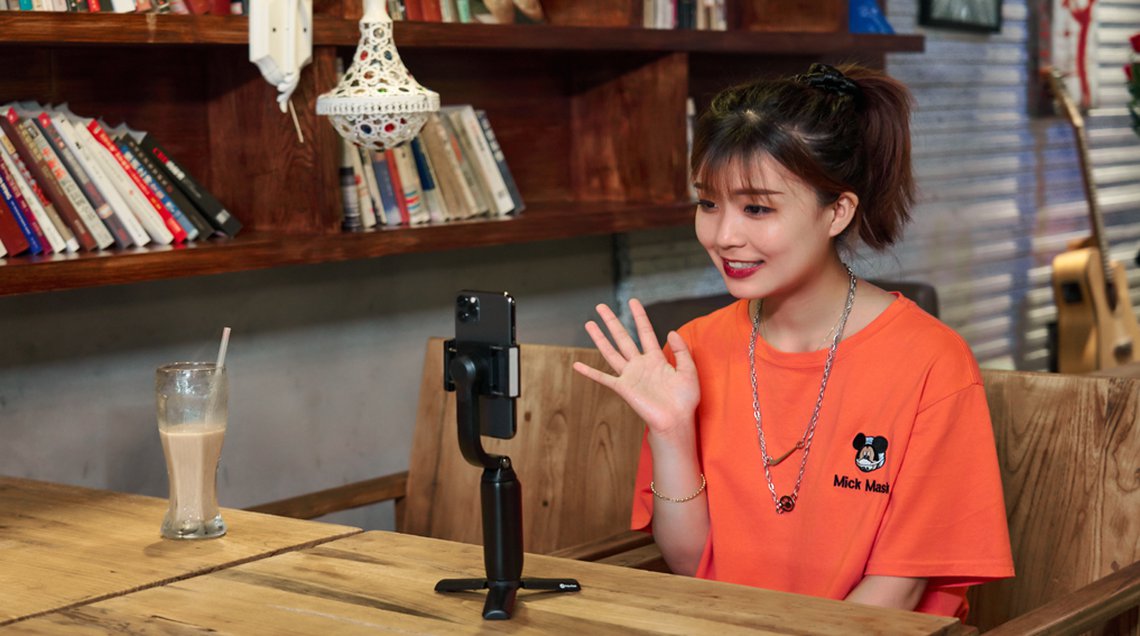 Compatible phone
The width range for smartphone is from 41mm to 89mm. The max. size for smartphones is up to 6.6 inches. The max. payload is 250g.
It is compatible with all iPhone series, HUAWEI P30 pro、Xiaomi9、VIVO NEX, OPPO finds X,Samsung Note9, etc(under 6.6 inches).
Compatible phones as below:
①iPhone: iPhoneSE2, iPhone XS,iPhone XS Max,iPhone 11,iPhone 11 Pro Max.
Android: Samsung note8,Xiaomi 9,VIVO X30 Pro,VIVO Qoo Neo,OPPO FindX. (Continuously update)
②160g phone model and 250g phone model.
③Large-size phone as HONOR NOTE10 can be used normally in landscape mode.
Note: Need to use a third-party mounting plate for mounting action camera.


 
Feiyu G6 Vimble One handheld gimbal stabilizer
Sale available on Gimbalgo.com & USA Amazon
Buy Now
We are the authorized retailer of FeiyuTech and the product we sold is under factory warranty service, furthermore, you can register in our website to extend your warranty service to 2 Years Register Now