FILMTACY C1 3-Axis Handheld Gimbal Stabilizer YouTube Video Vlog Film Making Stand for Mirrorless and DSLR Camera, Professional Compact Video Stabilizers Smart Control OLED Display Powered by Zhiyun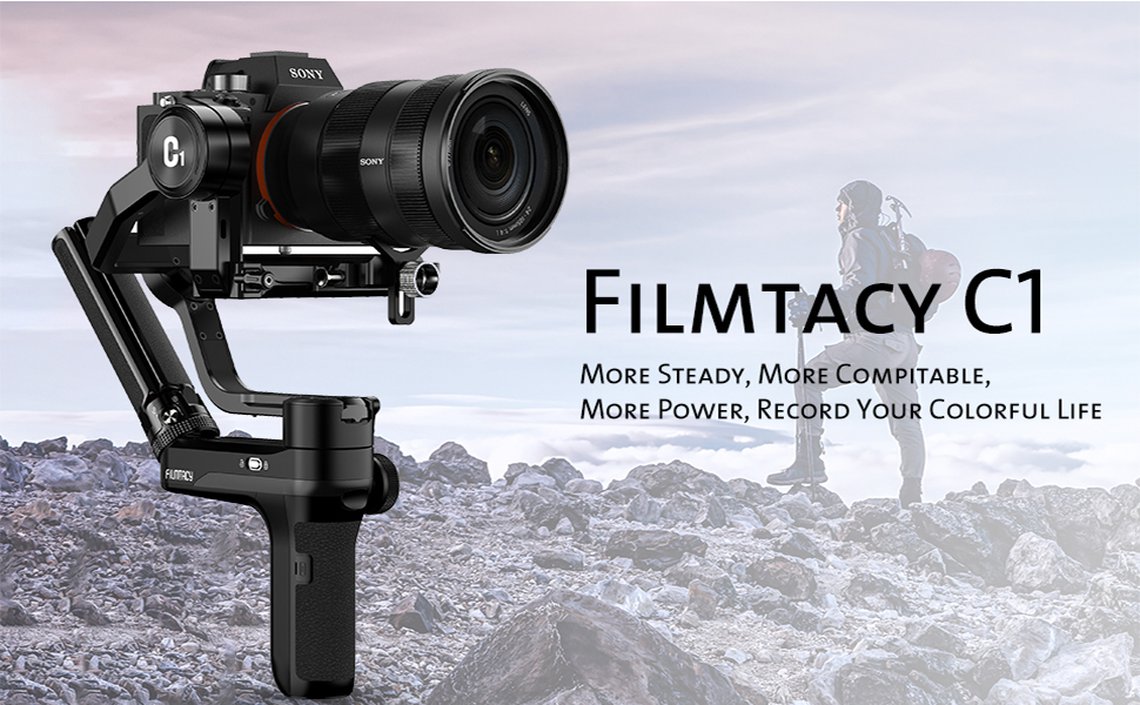 Main Features:
【Excellent Compatibility for Camera】C1 gimbal comes with Strong motor units and an high-precision algorith, Combos like Sony A7Ⅲ+FE 24-70mm F2.8 and Canon 5D4+EF 24-70mm F2.8 can be perfectly balanced and stabilized on C1

【Smart OLED Display】Various adjustable parameters like motor strength, gimbal working modes follow speed can be adjusted on gimbal handle and displayed on the all-inclusive intuitive OLED display, it can work without App support

【Sling mode structure& Compact Size】The ergonomically Sling mode structure design provides an effortless shooting experience and its folded size as compact as a piece of A4 paper

【Two-in-One Quick Release System】C1 adopts the popular two-in-one quick release plates, allowing easy setup and fast transition between equipment without re-balancing

【3 Axis Lock Design】 It makes gimbal balancing much easier. Video creators on the go can now easily Lock the axis and carry C1 without worrying about rebalancing their setup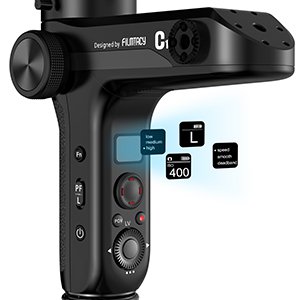 Smart Menu for Play
We designed all mode on the smart menu, you do not control by phone app, it can directly adjust the C1 functions like motor strength, follow speed, smoothness, deadband, key customization and etc.
Perfect Ergonomic Design
The ergonomic sling design will help you to shoot different videos as you want, improve your Work efficiency, worth tools to choose.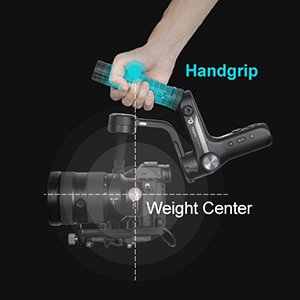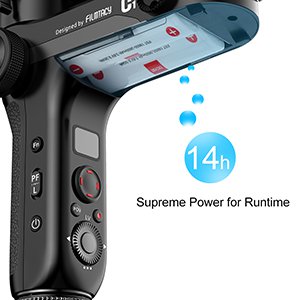 Two Big Batteries for C1 Long Runtime
The two 2600mah chargable batteries can support C1 gimbal to work all day; The camera gimbal can also charge your camera in order to finish your video shooting.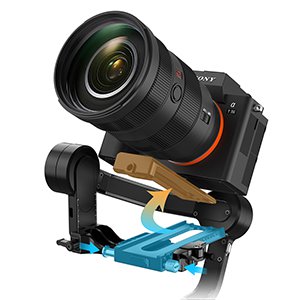 2-in-1 Quick Release System
C1 camera holder was designed with 2-in-1 Quick Release System, support you to setup and quick transition for your camera, do not adjust the balance again.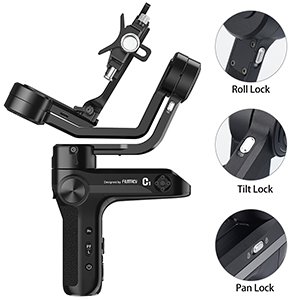 3 AXIS Lock Design
With 3 AXIS Lock Design for C1 stabilizer, protect and adjust your camera to the gimbal, easy to use.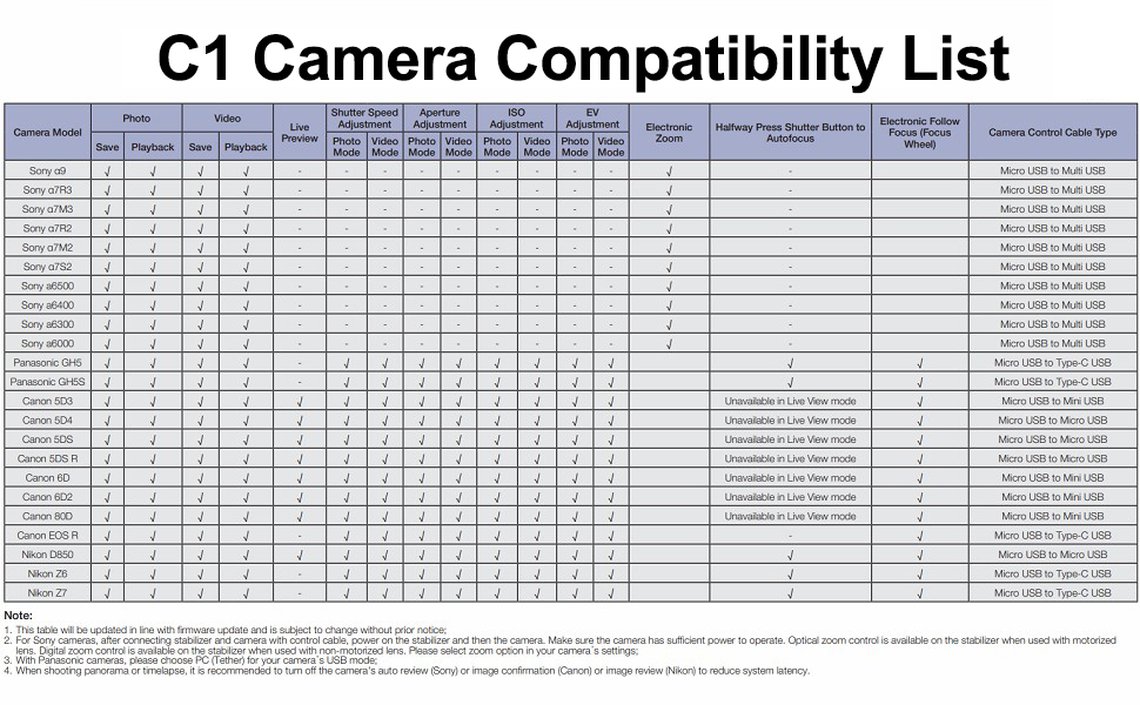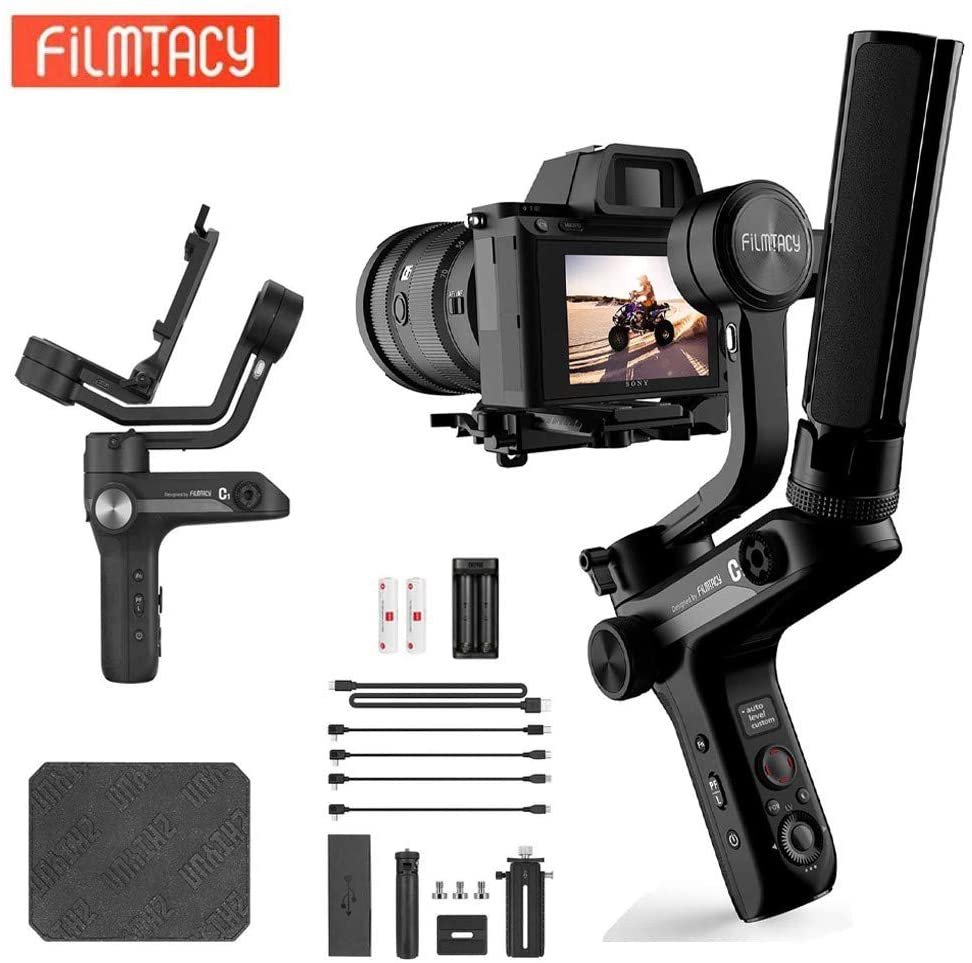 Package Include:
1 x Filmtacy C1 Gimbal
1 xCable Storage Bag
1 xMicro to type C Cable 
1 xSony Camera Control Cable 
1 xMicro to Mini USB Cable
1 xMicro to Micro USB Cable 
1 xUSB Type-C Cable 
2 xLithium-ion batteries (2600mAh)
  Go Sport Mode
 Compact Size 
 More Torque Responsiveness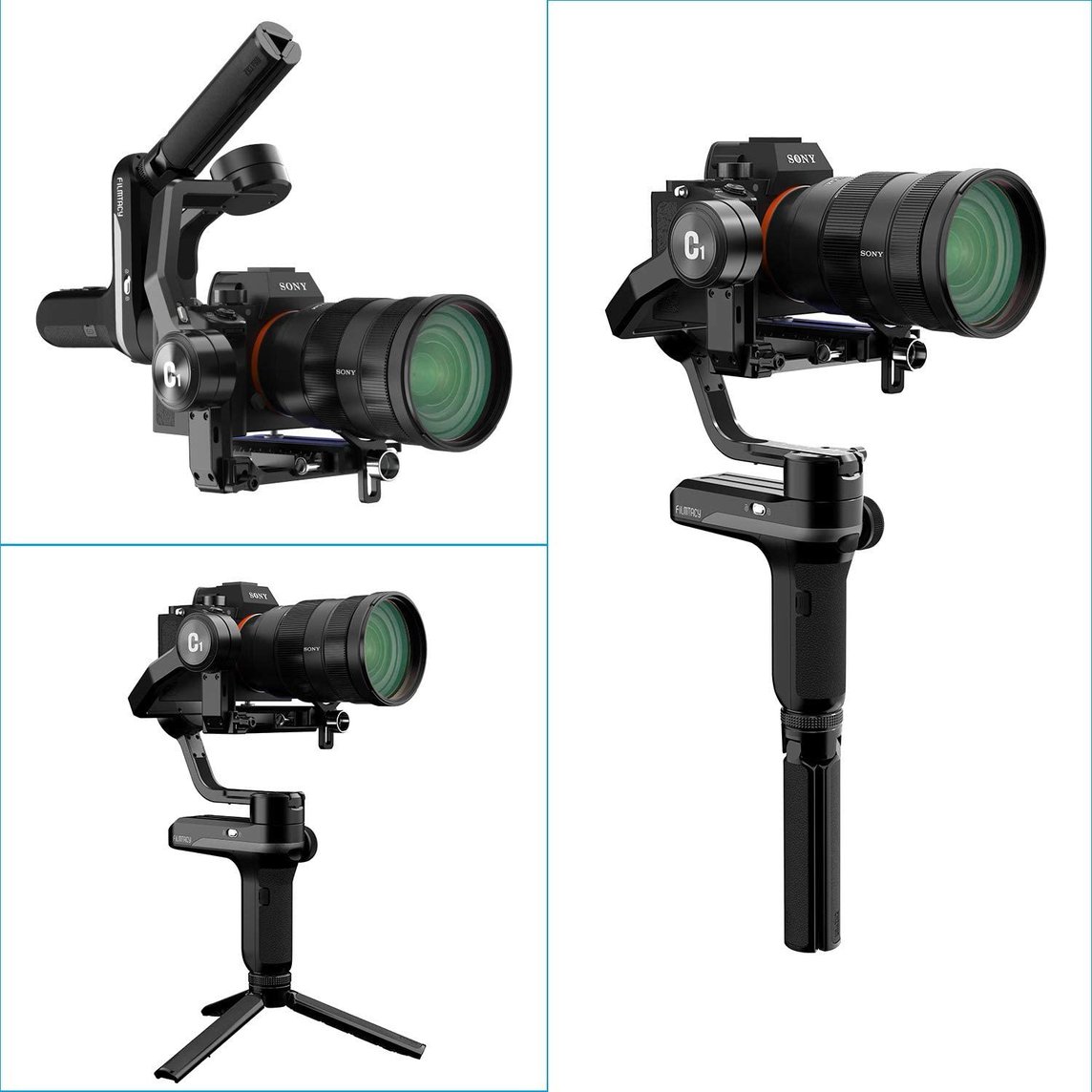 FILMTACY C1 3-Axis Handheld Gimbal Stabilizer
Sale available on Gimbalgo.com & USA Amazon.com
Buy Now
The product we sold is under factory warranty service, furthermore, you can register in our website to extend your warranty service to 2 Years Register Now