Video Conference Lighting Kit for Laptop, Bi-Color (2800K-8500K) Zoom Lightning for Computer, Suitable for Self Broadcasting,Product Photography Lighting, Led Video Light Kit EACHSHOT ES36
Main Features:
【BI-COLOR TEMPERATURE (2800K-8500K)】 Wide range of color temperature allows for creating more professional images/ Videos
【LCD DISPLAY】Parameter can be confirmed by giving a glance at Built-in LCD, also it makes the parameter adjustment more flawless and effective
【CRI UP TO 95+】To reduce post-grading work, make the image color or your skin tone more natural
【REMOVABLE DIFFUSER】This diffuser is designed to reduce glare, make Make the light softer, more natural, and not dazzling
【BUILT-IN 2000MAH LITHIUM BATTERY】Average Lifetime about 120 minutes at 8500k 100% brightness, or minimum brightness output up to 300 minutes
IMPORTANT NOTICE:
1. Please make sure the mounting surface is flat, clean and Dust-free
2. Don't mount it on the edge of the surface, so it may result in falling off.
3. Don't close the latch before suction cup is fully compressed.
4. Please Charger it with a 5V 2A charger or a power bank with 5V 2A output;
5. To turn on the light, please hold the power button for about 2-3 seconds
6. Brightness can be adjusted to 0%( light would be off, while LCD would still working), but it is suggested to turn off the light by the power button if the light needs to be stored.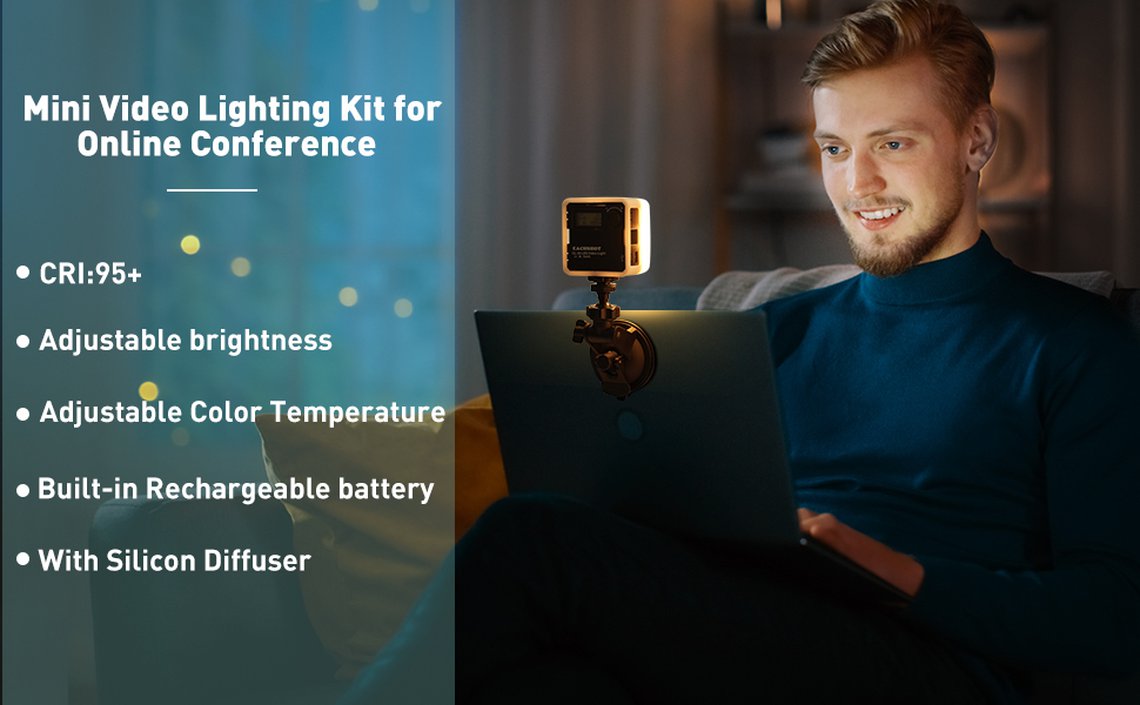 What's more?

Removable Suction Cup: Mount the light at flat surface like Laptop cover, refrigerator door, Window of the Car or hourse, or a mirror.
Removable Silicone Diffuser: Make the light natural, softer, and not Dazzling

How to Start?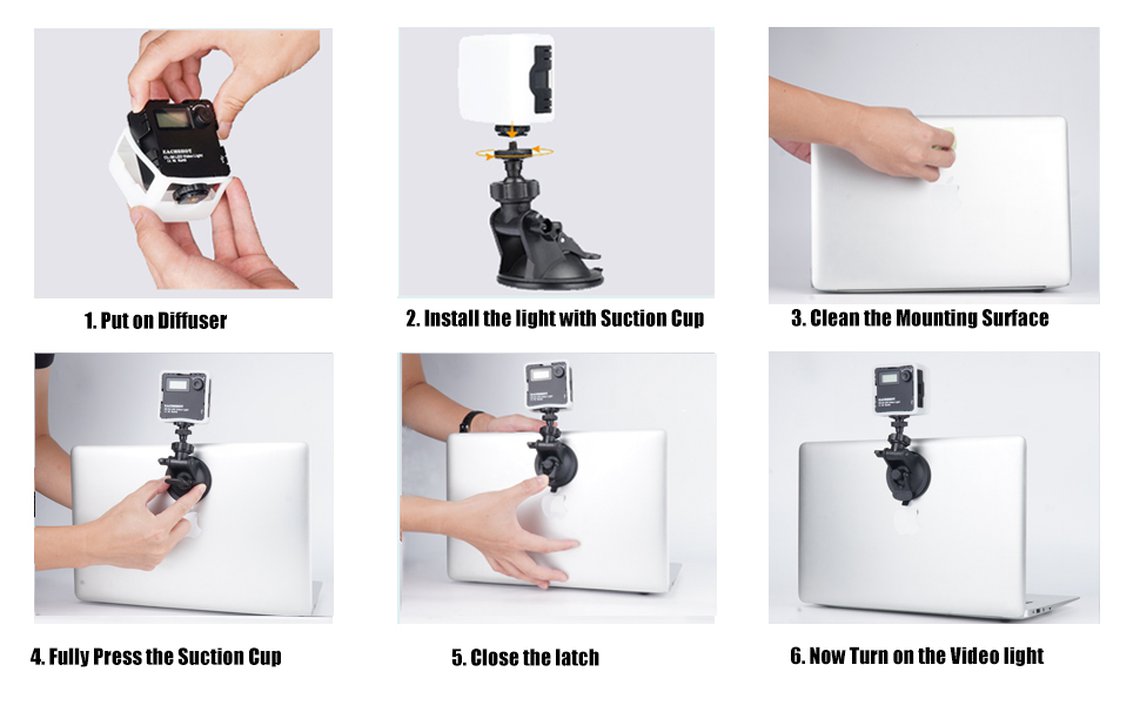 Color Tempeture and Brightness Are Adjustable.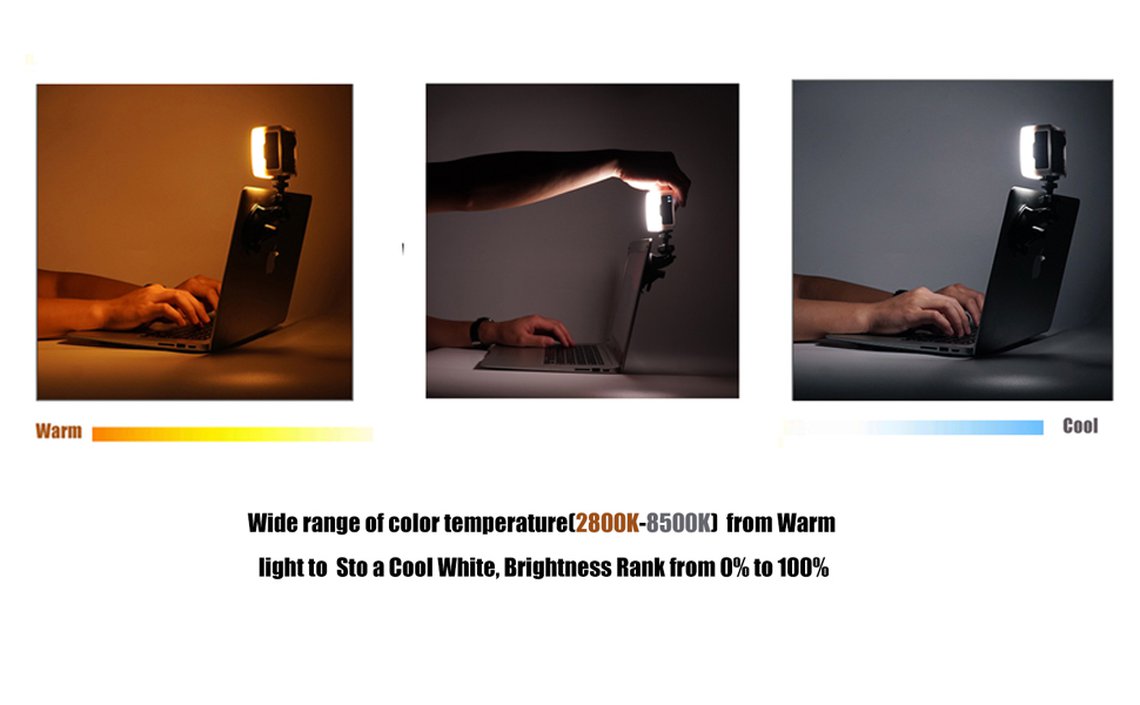 Application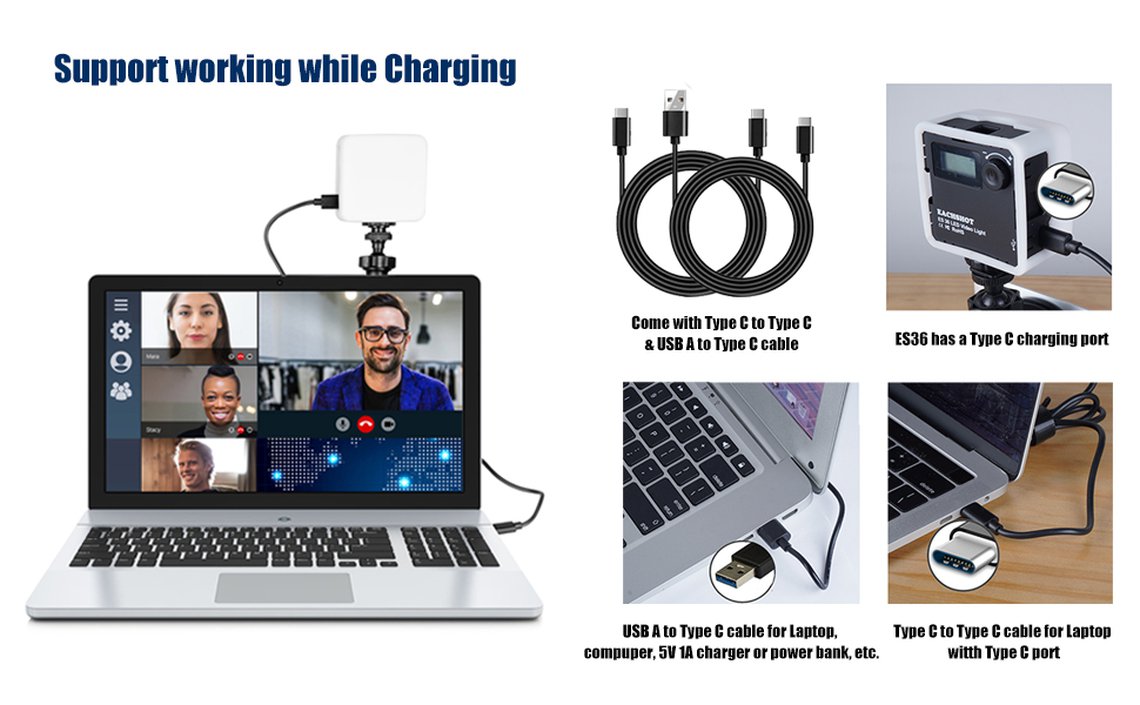 .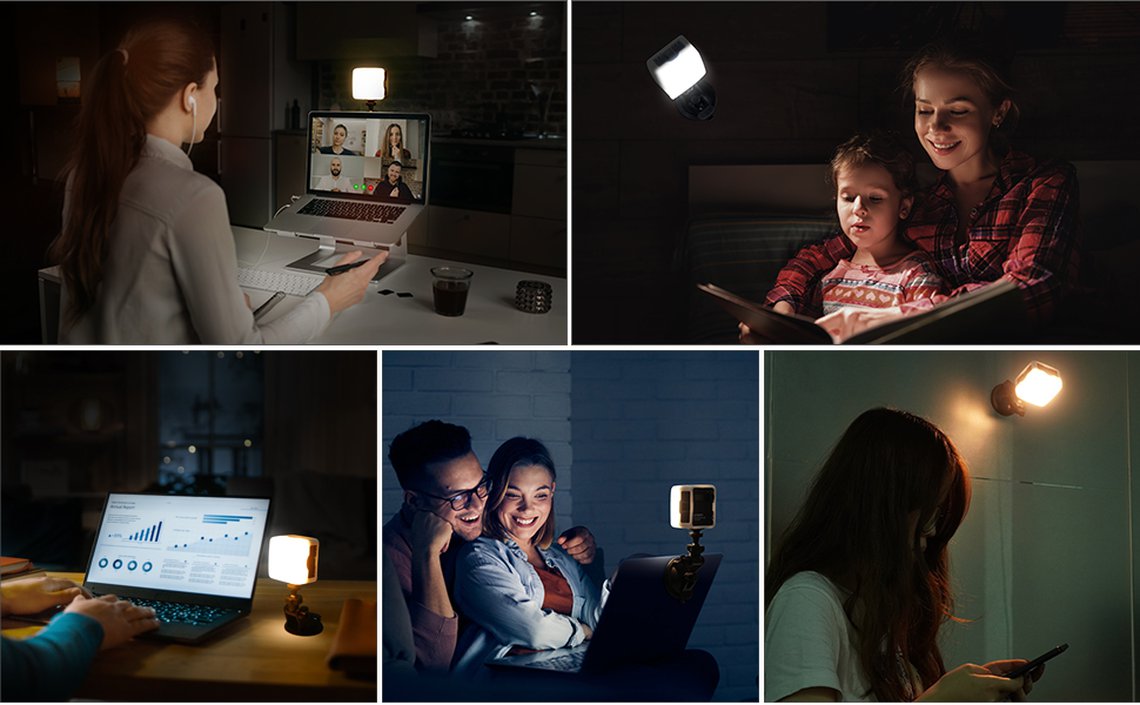 .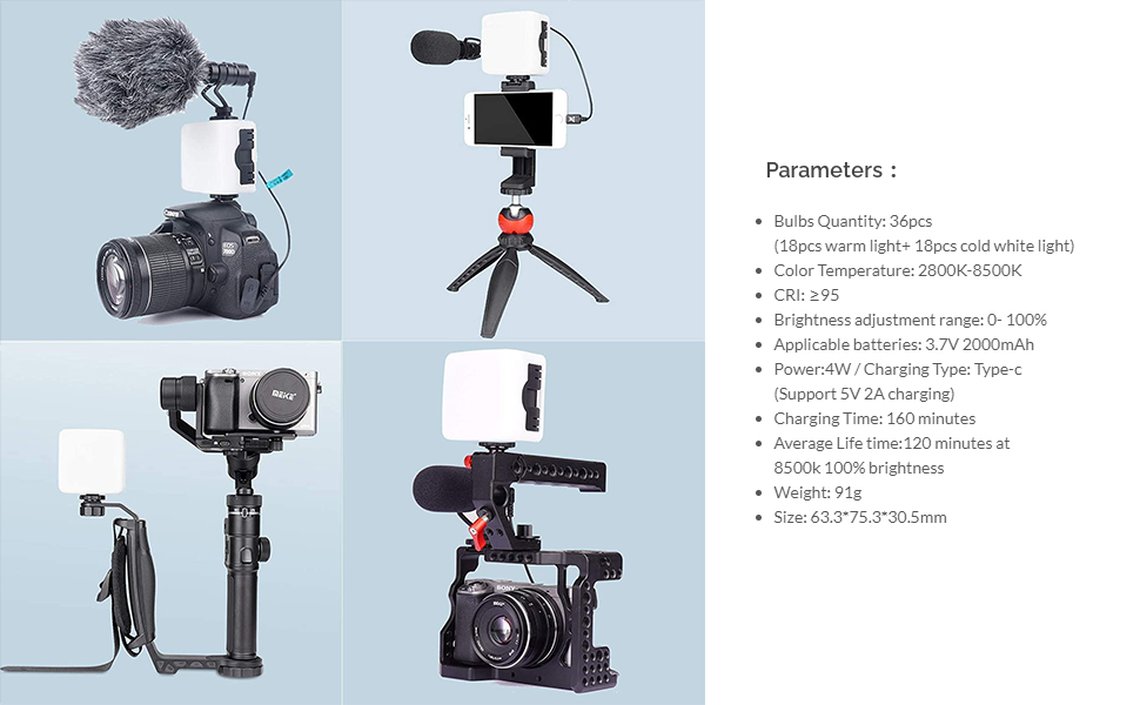 .
EACHSHOT Video Conference Lighting Kit for Laptop
Sale available on Gimbalgo.com & USA Amazon.com
Buy Now
We are the authorized retailer of EACHSHOT and the product we sold is under factory warranty service, furthermore, you can register in our website to extend your warranty service to 2 Years Register Now