Zhiyun Crane 3S Overview:

From intense chasing shoot to studio filming, different types of shooting environment require both high capacity and flexibility of shooting equipment. The original CRANE 3 LAB, the first generation of gimbal with built-in image transmission, opened a new perspective of holding and controlling a gimbal in creation. Bearing filmmakers in mind, ZHIYUN felt it can be even better to adapt to strict and unpredictable filming environment. Now introducing the new CRANE 3S, the legendary gimbal built on a heritage of innovation with brand new modular design, which aims for wider application and intuitive control.
Notice:

1.CRANE 3S comes with a TransMount SmartSling Handle, While CRANE 3S-E come with a TransMount EasySling Handle;
2. For Camera and lens Compatibility, please Check the Compatibility List.before purchasing.
3.The control features of TransMount SmartSling Handle may vary on different cameras. Please refer to Compatibility List.
Package Including:
1x CRANE 3S Stabilizer
1x Storage Box
1x SmartSling Handle
1x Extension Arm
1x Quick Release Plate
1x SmartSling Handle Adapter Base
1x Lens Support
1x USB Type-C Charging Cable
1x Canon Camera Control Cable(Micro, TYPE C)
2x Lens Support Tube
1x Battery Charger
3x 18650 Li-lon Batteries(2600mAh)
1x M1.3 Wrench 1x M2.5 Wrench 1x M4 Wrench
1x Canon Camera Control Cable (Mini, TYPEC)
1x Panasonic Camera Control Cable (YPEC, TYPE C)
1x Sony Camera Control Cable(TYPEC, Muti)
1x Mini Tripod
1x Backing Base
3x 1/4-20 Screw
1x Quick Start Guide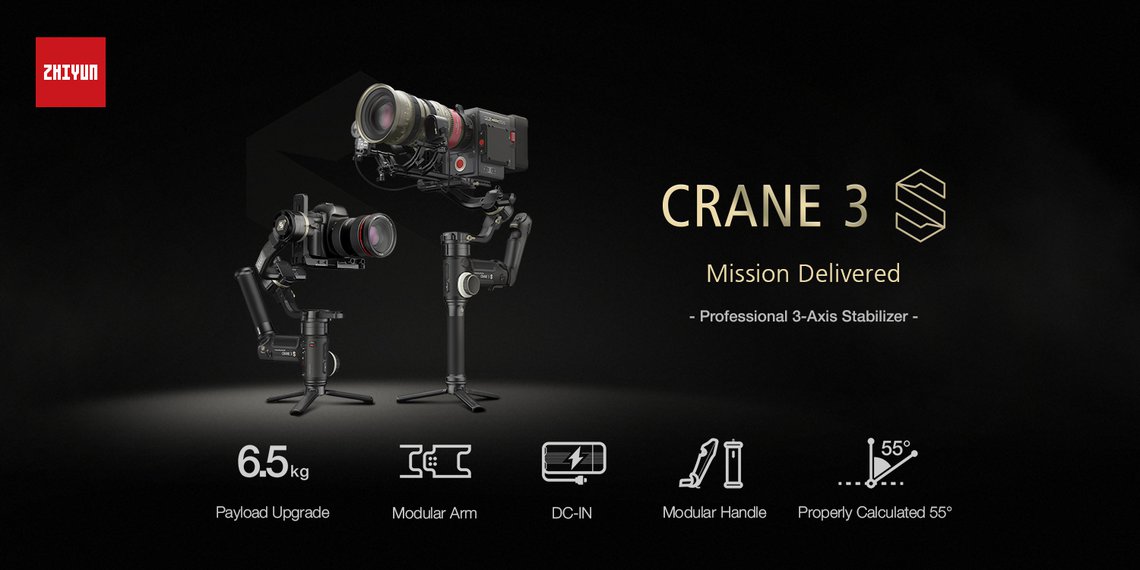 Reengineered for More Ambitious Camera Setup
It is not simply an upgrade but reconstruction. CRANE 3S is constructed with brand new SUPER motors which allow for 6.5kg payload for a wide range of camera setup including Canon EOS 1DX, Blackmagic Pocket Cinema Cameras, and even Canon Cinema EOS, Sony FS & FX series, and Red Digital Cinema Cameras.
Product specification
Zhiyun Crane 3S:
Product Dimension: 346*98*344h
Operation Voltage: 9.8V-12.6V
Operation Current: 360ma-5400mA
Output Voltage: 5V
Tilt: 360(Unlimited Rotation) Roll: 330° Pan: 360%(Unlimited Rotation)
Battery Capacity: 2600mahThree18650Lui-lon Batteries)
Battery Runtime: 12h
Charging Time: 4h
Valid Payload: 600g-6500g
Bluetooth: Bluetooth 5.0
WIFI: WIFI2.4G
Camera Charging: Able to charge for 5V/ 1A cameras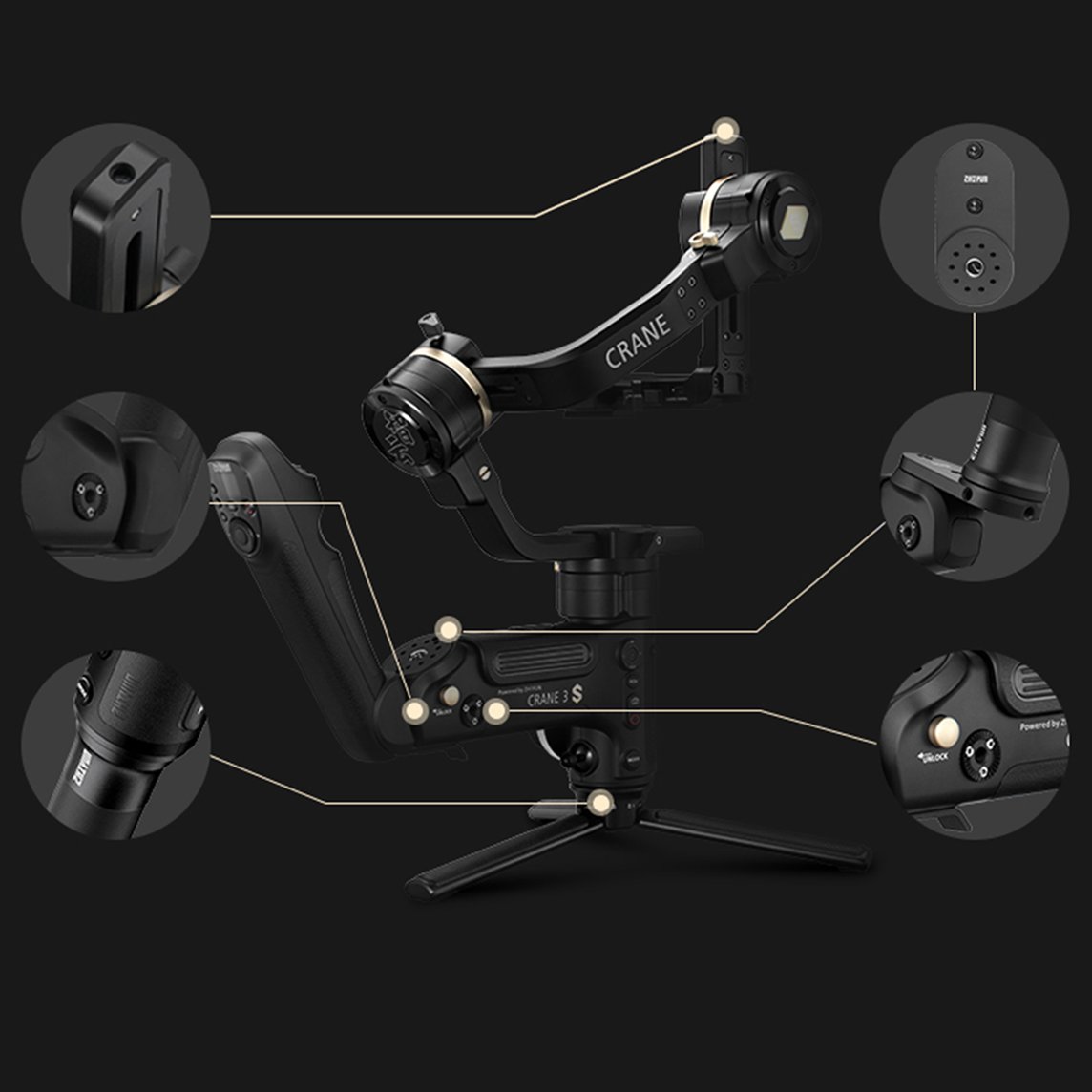 Cross-Compatibility. You can Imagine
CRANE 3S offers a versatile solution thanks to its cross-compatibility. The handle mods are easily separated and both provide multiple thread holes of different sizes to mount accessories. The modular design allows greater compatibility on CRANE 3S, like with motorized dolly, jib, cable cam, Easyrig, etc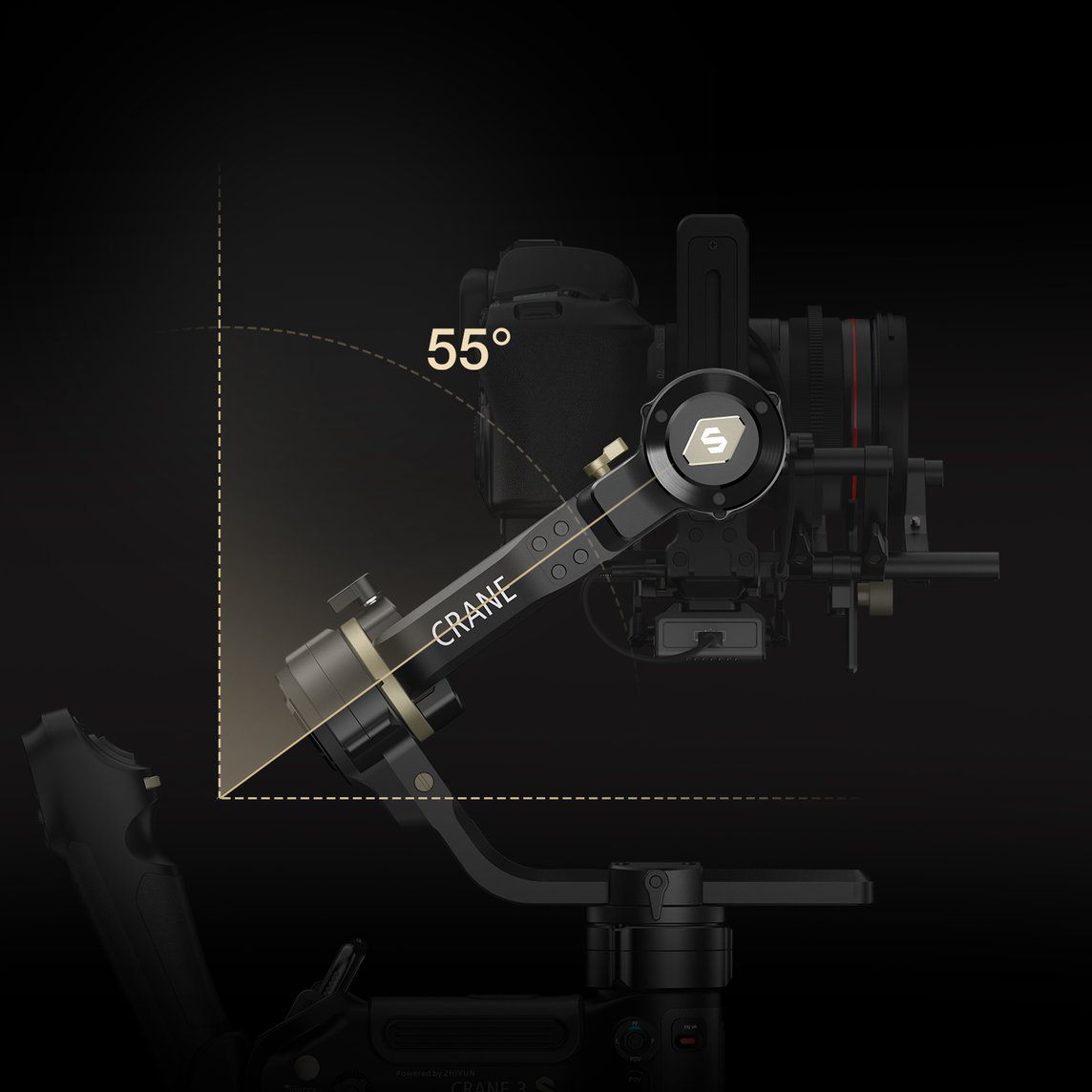 Properly Calculated 55°_Broader Vision
The properly 55° tilted roll axis is designed for unblocked view and allows enough space to mount large cinema camera combos.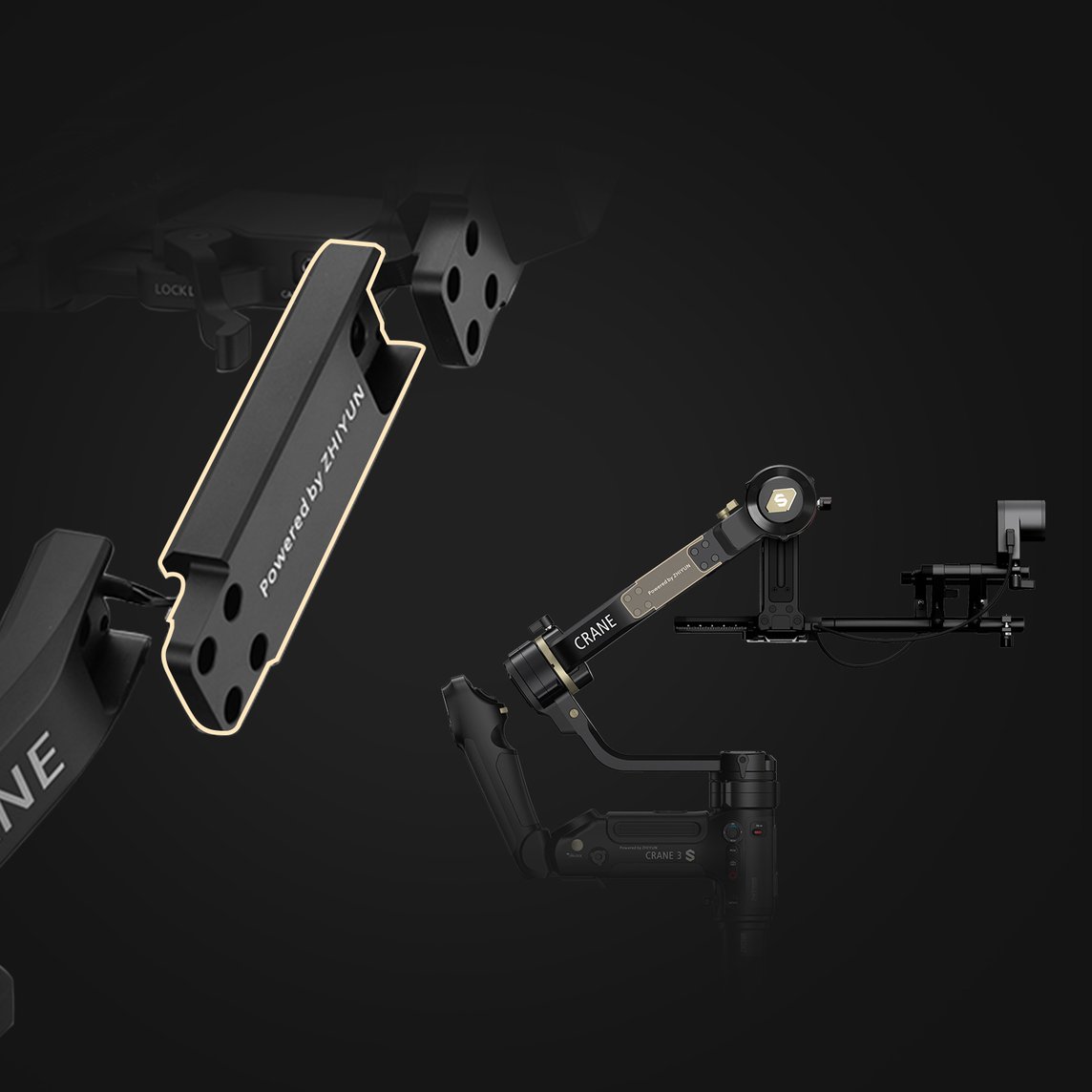 Extendable Roll Axis. Greater Flexibility
Wider compatibility is the goal but flexibility is provided. For larger cinema camera combos, users can attach an extension module onto roll axis for more space, while for smaller DSLR combos, the extension module can be detached for greater portability.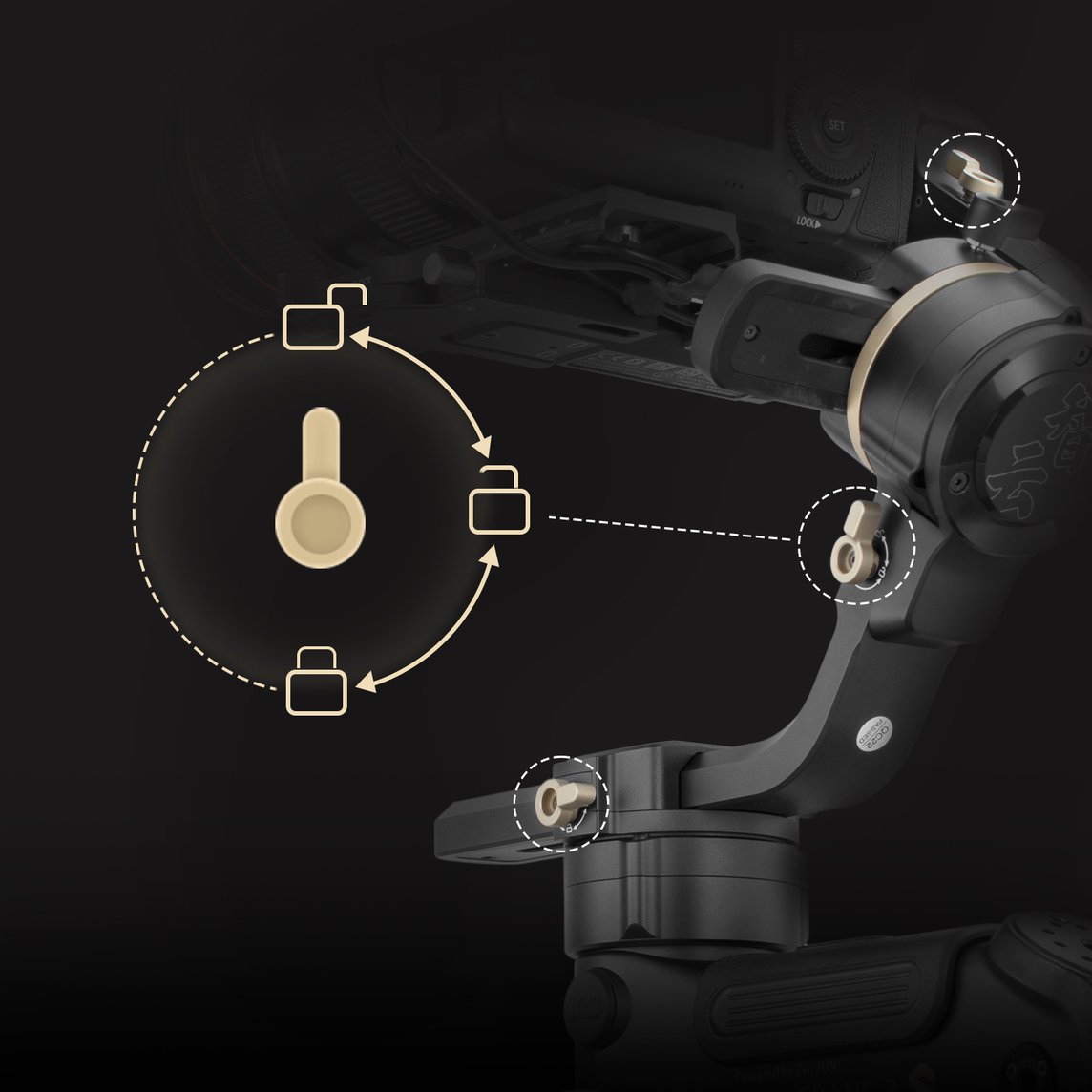 Zero Swinging. Hero Security
CRANE 3S provides ultimate reliability that users can count on. The reinvented locking system can lock the three axes without noticeable swinging. The modular design is integrated with double locks to ensure the camera is 100% safe on the gimbal during traveling or storage.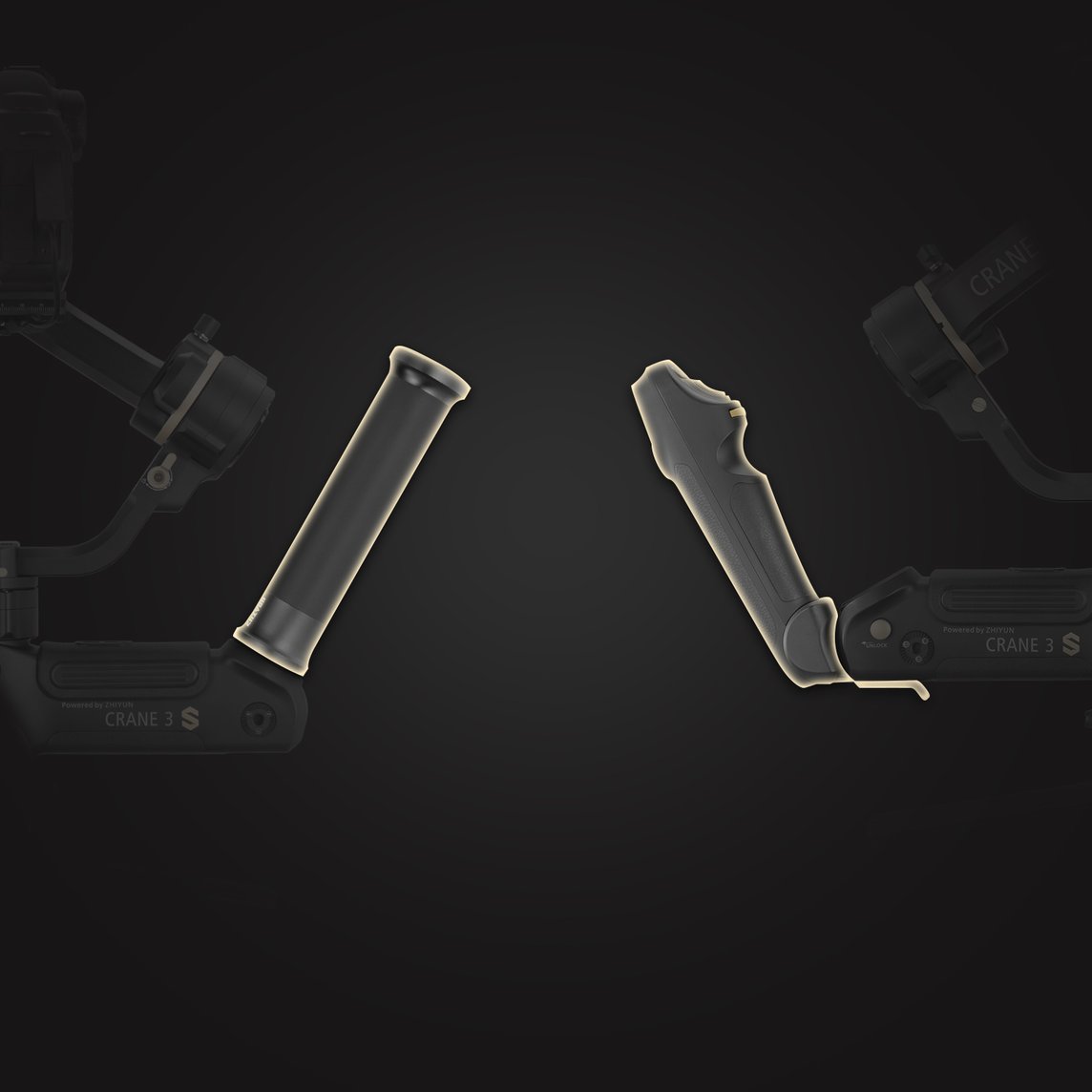 Modular Design. Versatile Shooting
On CRANE 3S, the handle is detachable with two options provided: TransMount EasySling Handle and TransMount SmartSling Handle. You can either mount EasySling handle to extend the grip for more comfort upright & underslung operation, or choose to mount SmartSling handle featuring an intuitive control panel and OLED screen, for direct camera & gimbal parameter adjustment, or combine them together!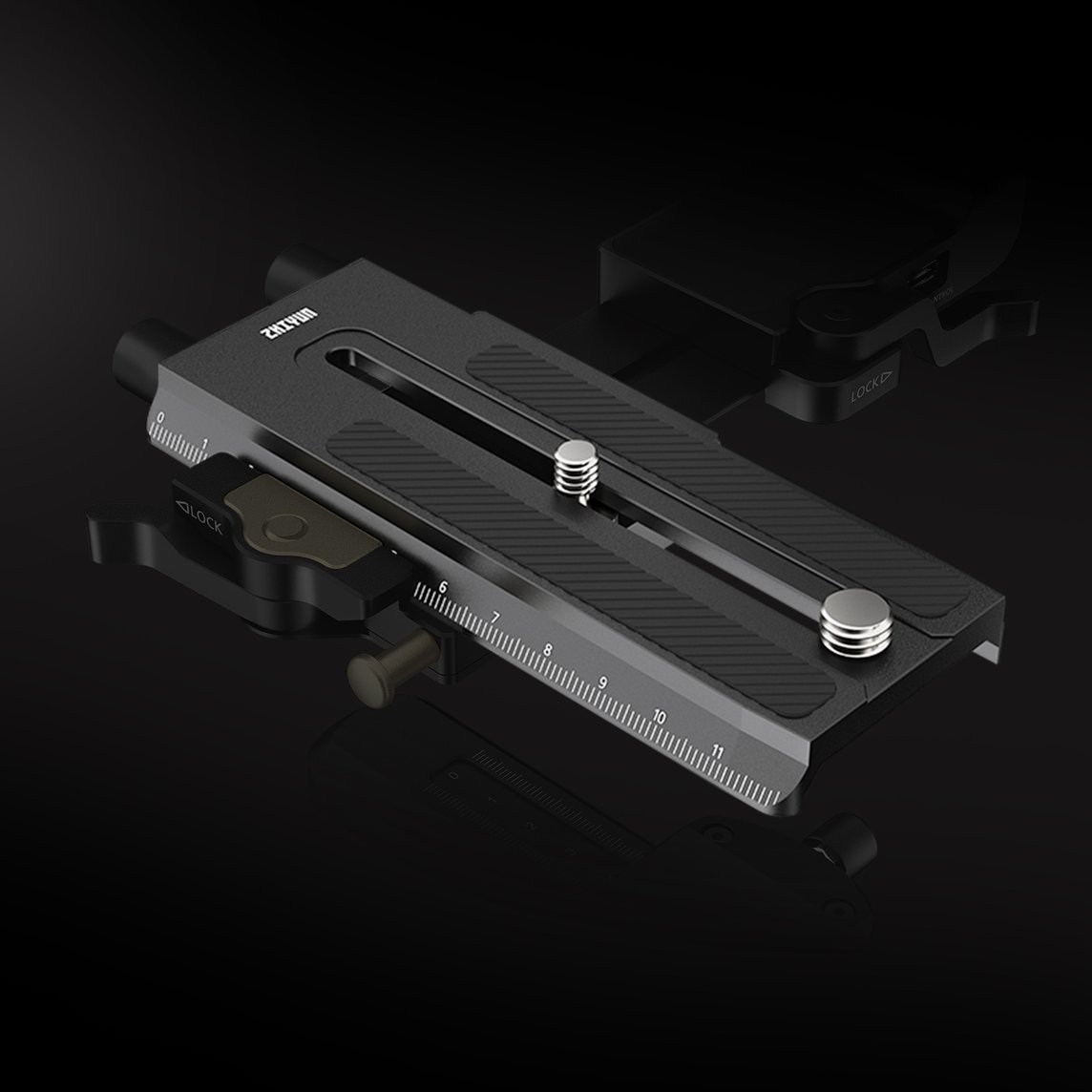 Designed to Maximize Efficiency
Efficiency and ease of use are answers to unpredictable filming situations. CRANE 3S adopts Manfrotto quick release plate which allows seamless transition between different equipment. The upgraded locking system simplifies the setup and balancing workflow.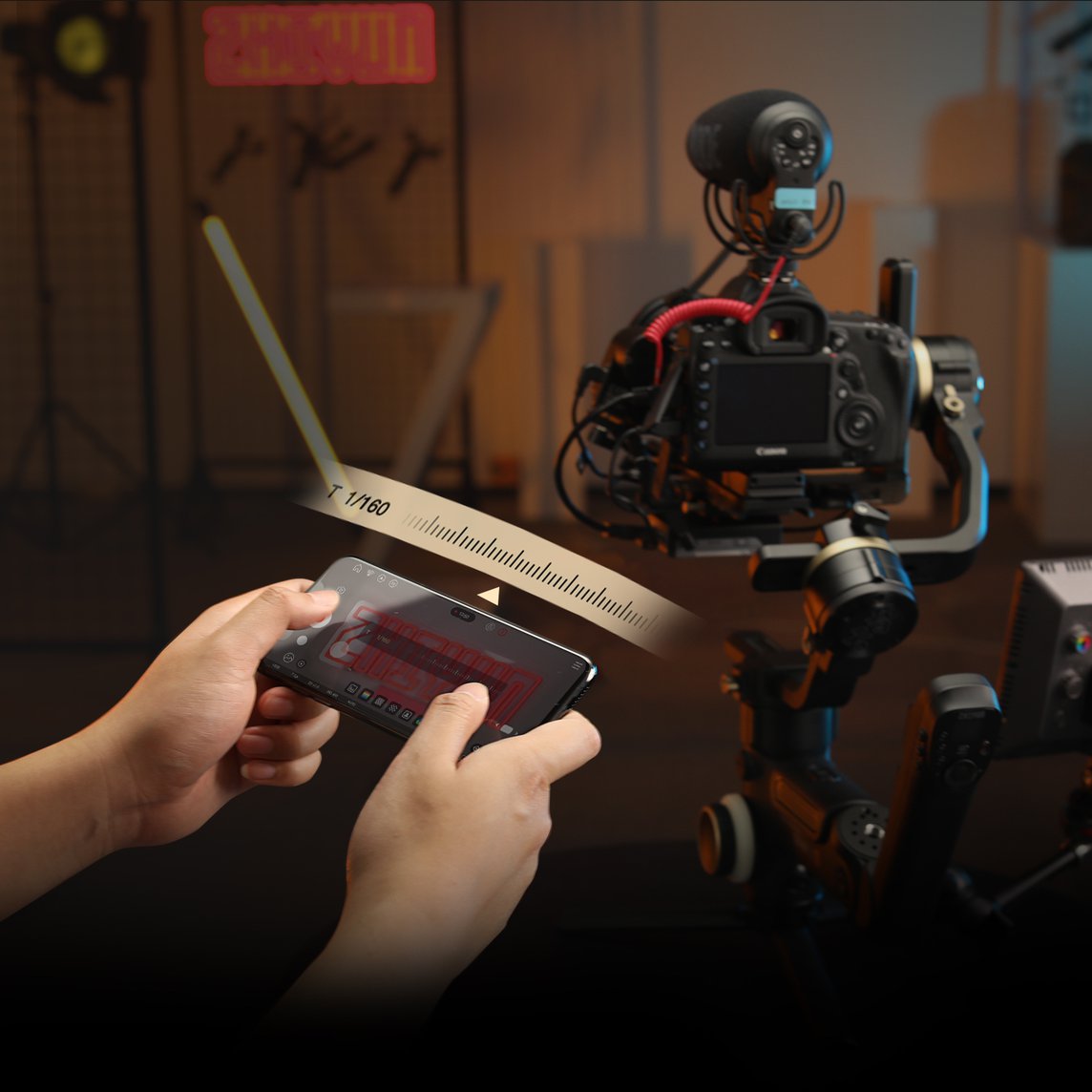 ViaTouch 2.0
ViaTouch 2.0 bridges the communication gap between your stabilizer, camera and monitoring devices via a dedicated phone app, allowing you to intuitively adjust various camera and gimbal parameters with perfect synergy.
(*ZY Play APP and TransMount Image Transmission Transmitter are required to utilize the feature)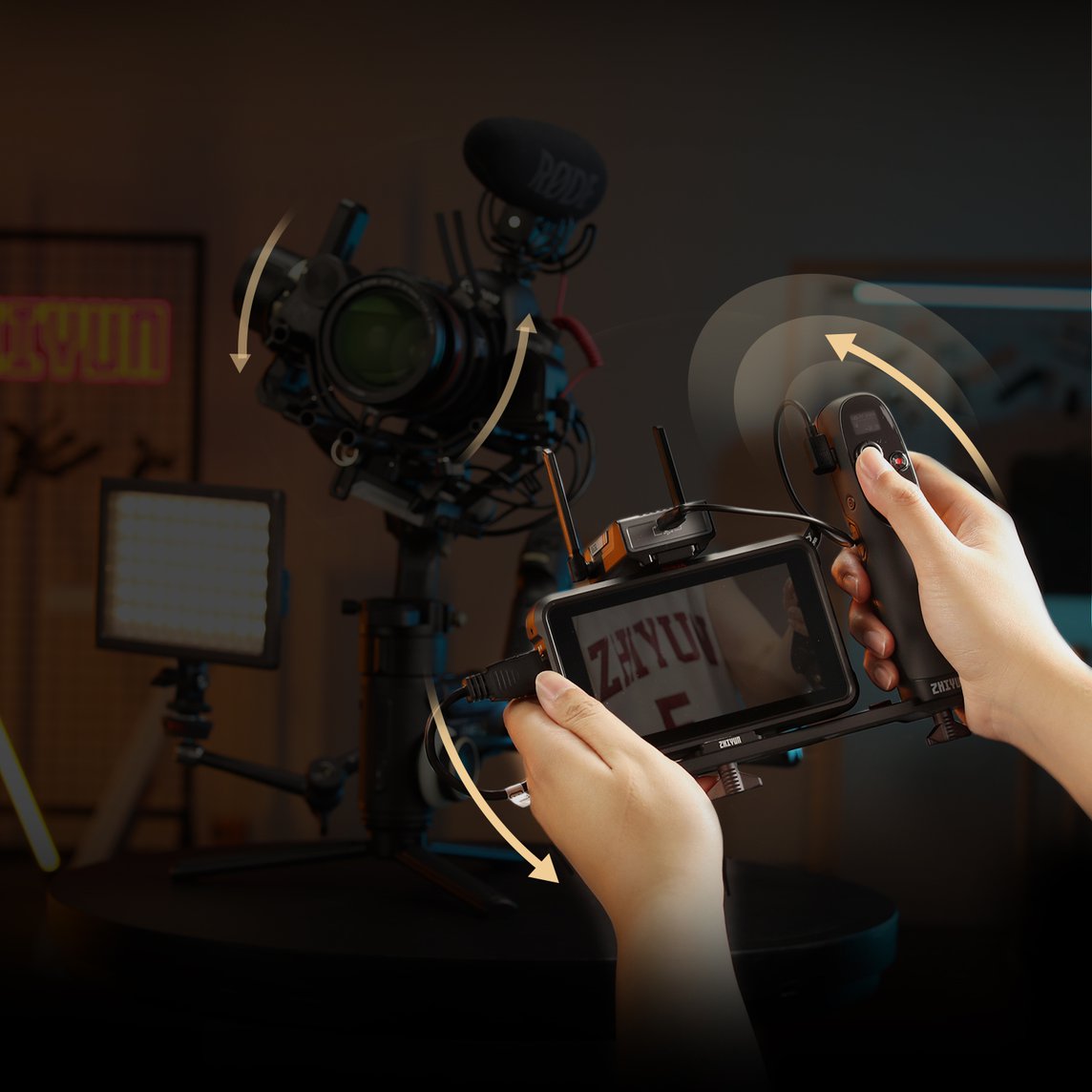 SyncMotion: Visualized Control
For the first time in the industry, a visualized remote motion control system is introduced - ViaTouch 2.0. Filmmakers will be able to motion control the gimbal while monitor shots via smartphones or monitors.
(*TransMount Image Transmission System Accessries would need to purchased seperately)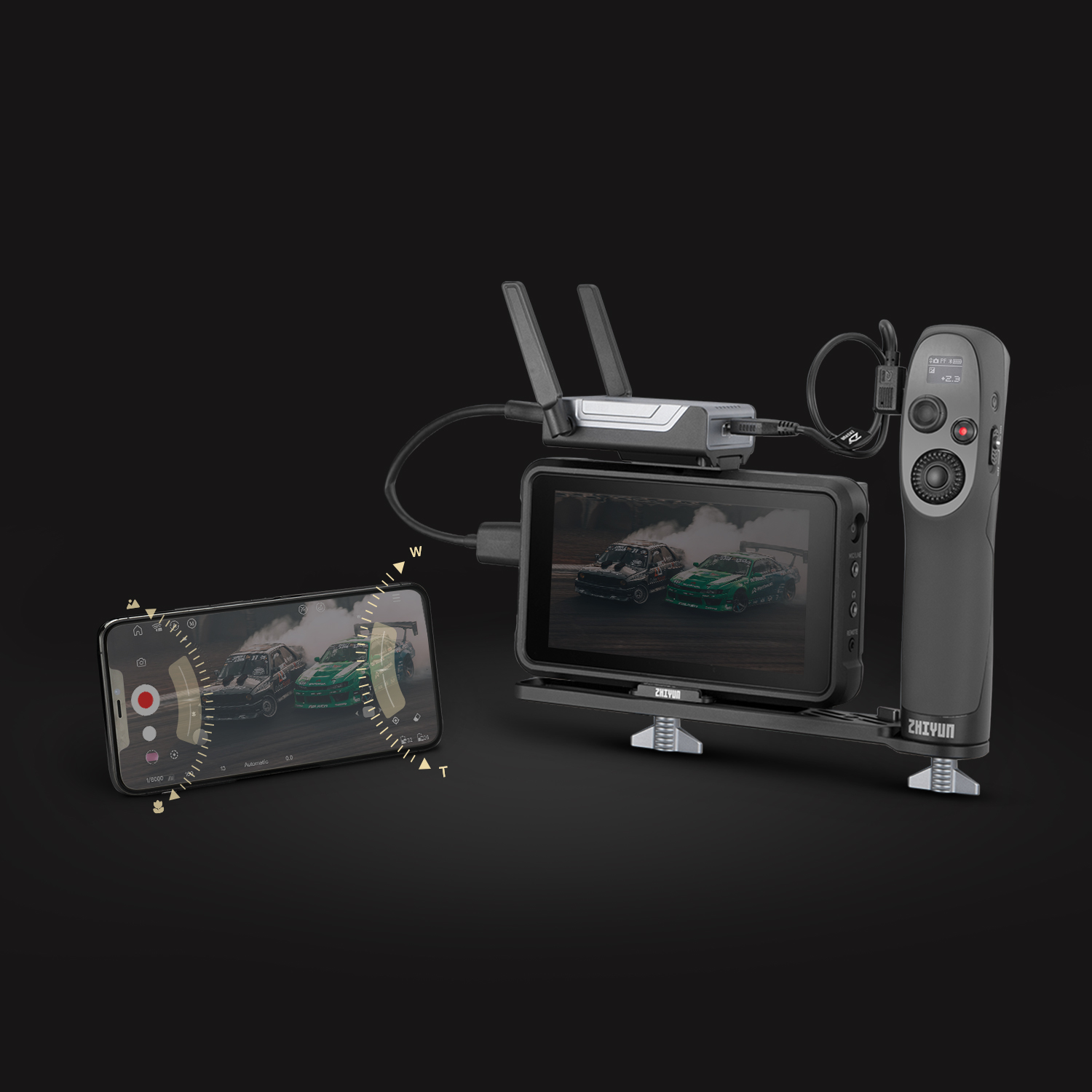 Extra Accessories---TransMount Image Transmission System ( Not Included)
With ZHIYUN gimbals and TransMount Image Transmission System, there are three control options available for filmmakers work in film crew or work solo: control from gimbal, from smartphone or from motion sensor controller.
ZHIYUN CRANE 3S Camera Gimbal Stabilizer
Sale available on Gimbalgo.com & USA Amazon
Buy Now
We are the authorized retailer of Zhiyun and the product we sold is under factory warranty service, furthermore, you can register in our website to extend your warranty service to 2 Years Register Now