Feiyu Vimble 2A-Telescoping Light-weight Action Camera Gimbal
The Vimble 2A is a three-axis gimbal specifically designed for action cameras. It features an 18cm extension rod, with enhanced control of shooting/recording/time-lapse, supports switching between landscape mode and portrait mode, and WiFi Connection. The Vimble 2A is definitely the best option for action camera users

Specifications:
Payload: 135g
Battery: 1300mAh(built-in battery, charging via Micro USB port on handle side).
Theoretical Battery Time: 10 hours(well-balanced status)
Charging Time: ≥2h(recommending using 5V/2A adapter for charging battery. Quick charging is forbidden )
Material: ABS & PC compound materials
Weight: 277.6g(include built-in battery , NOT include camera)
Tilting Range: 330°(with limitation)
Rolling Range: 195°(with limitation)
Panning Range: 330°(with limitation)
Controllable Range
Tilt range:+150° to -180°
Roll range:+80° to 115°
Pan range:+85° to 245°
Extended Port:
1/4 inch thread hole at the bottom of handle to mount Tripod or other accessories.
Micro USB port on the left side of handle for charging gimbal.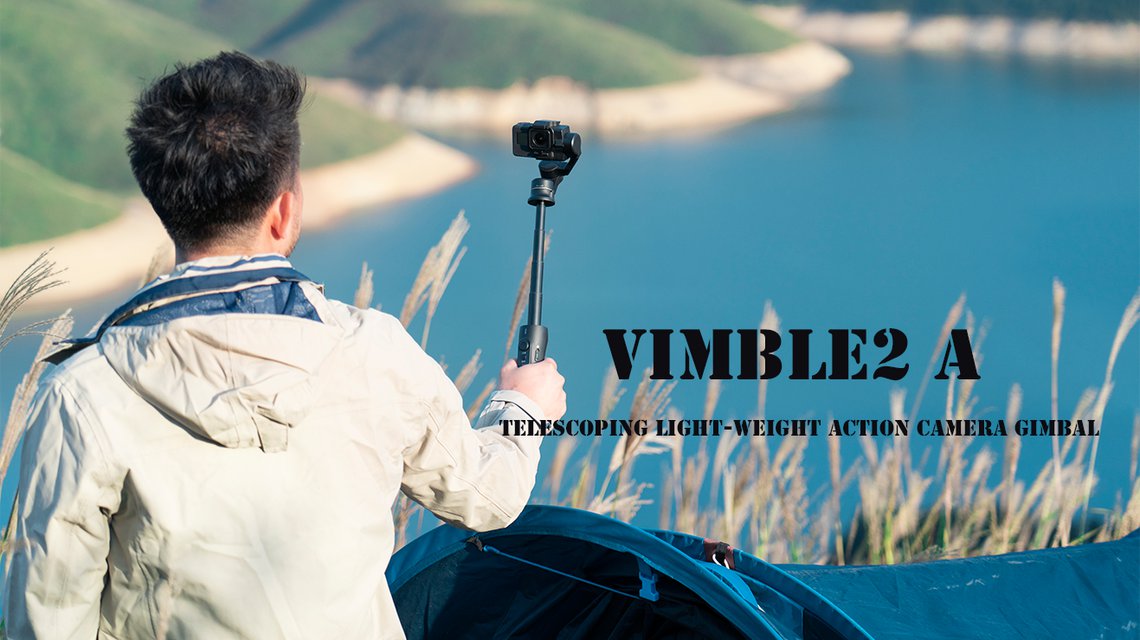 Feiyu Vimble 2A-Telescoping Light-weight Action Camera Gimbal


Mode introduction :
Pan mode:The roll and tilt direction are fixed, and the camera moves according to the left-right movements of user's hand.【Default mode when power on&reset】
Follow mode:The roll direction is fixed, and camera moves according to the left-right movements, up-down movements of user's hand.(double tap function button)
All follow mode:All three axis of gimbal follows the movements of user's hand(triple tap function button)
Lock mode:The orientation of the camera is fixed, whatever the movements of hand(single tap function button)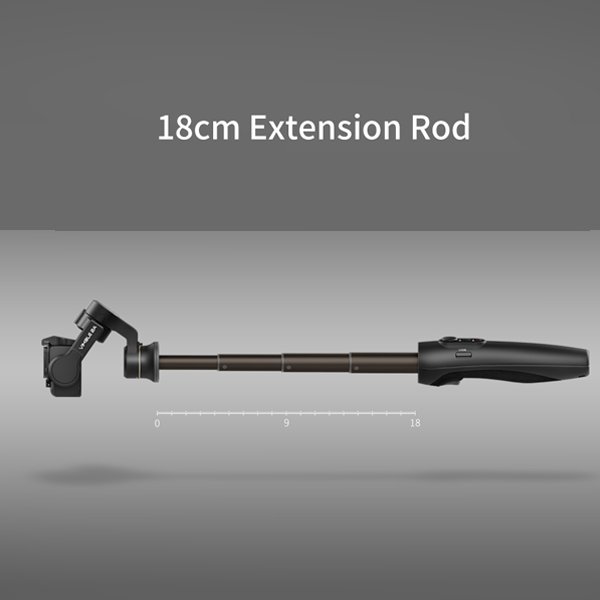 18cm Extension Rod
The revolutionary handle, which incorporates the 18cm extension rod allows, recording a wider range of scenery.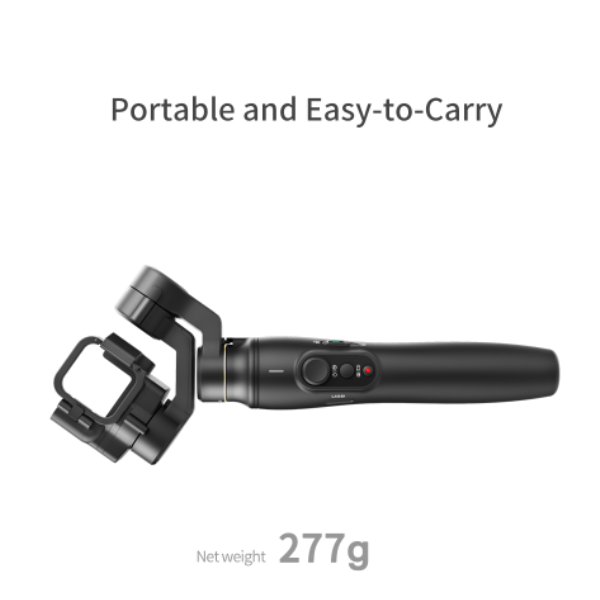 Portable and Easy-to-Carry
Net weight 277g, the Vimble2 A is super lightweight and durable, and is considered as the lightest action camera gimbal on the market.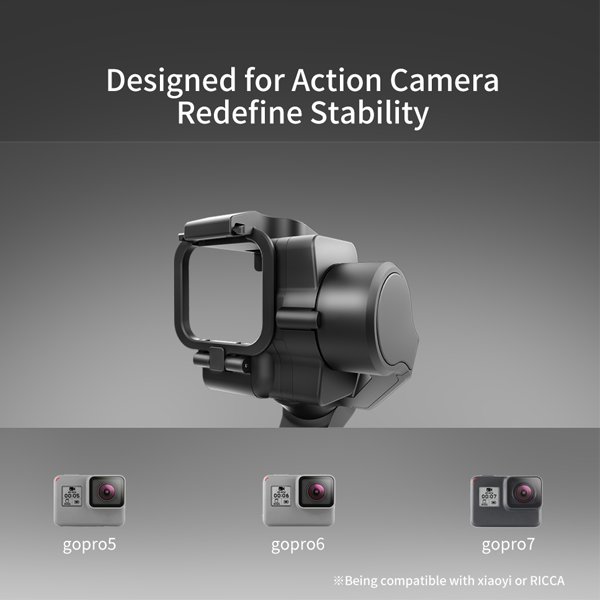 Gopro Quick Release System
It allows quick and easy installation of your camera (GoPro5/6/7),  New Aapter for GoPro 8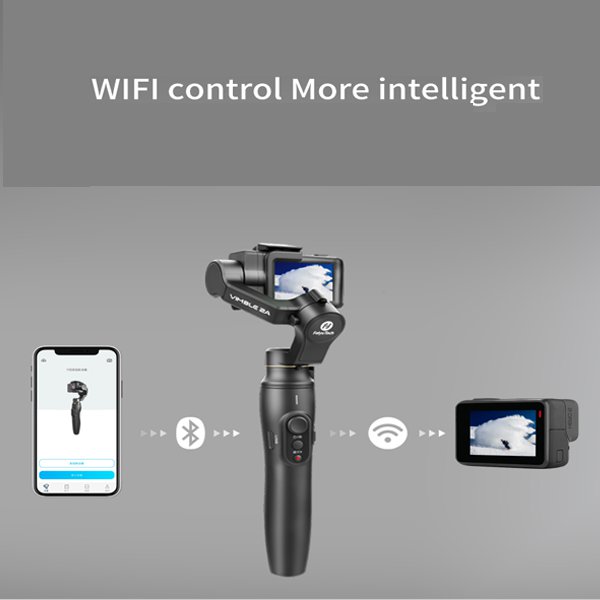 More Intelligent WiFi Control
Through the WIFI connection of the camera, it is much easier for shooting/recording/time-lapse,etc.

Quick Mode Switching
Inclining the handle will quickly enter portrait mode. Suitable for diverse shooting requirements, including daily vlog and Tiktok creation.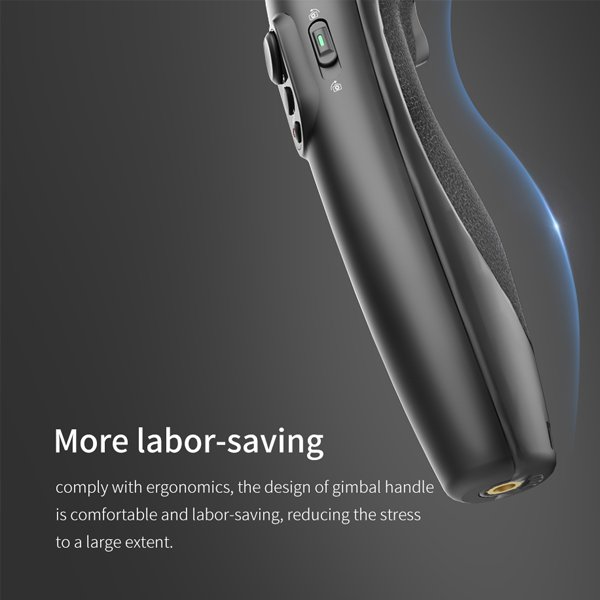 Ergonomicly Designed Grip
The ergonomic design of the gimbal handle is comfortable and easy to hold, reducing the stress to a large extent.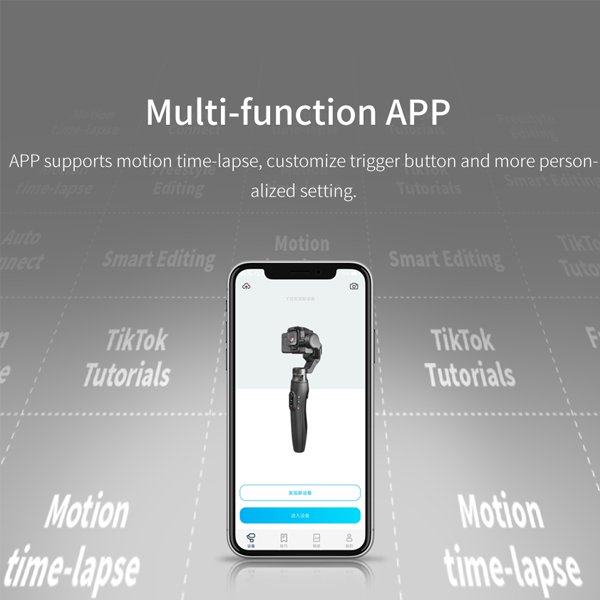 Multi-Functional APP
The FeiyuOn App supports motion time-lapse, customize trigger button and more personalized setting.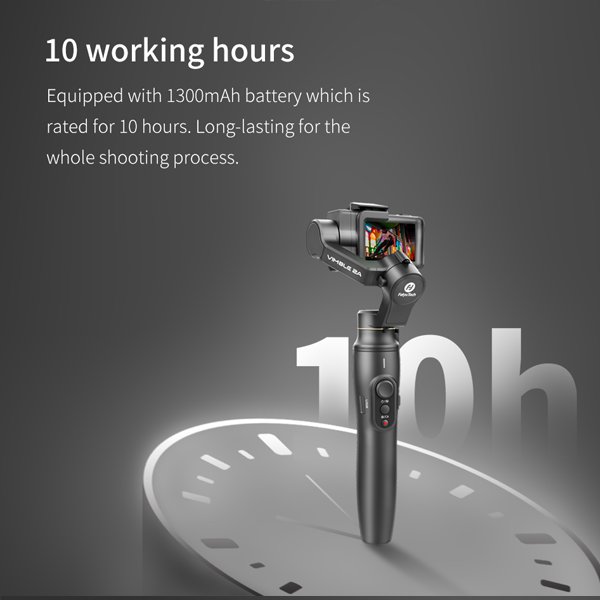 10 Hours Battery Life
The Vimble 2A is equipped with a 1300mAh battery which is rated for 10 hours. Long-lasting for the whole shooting process.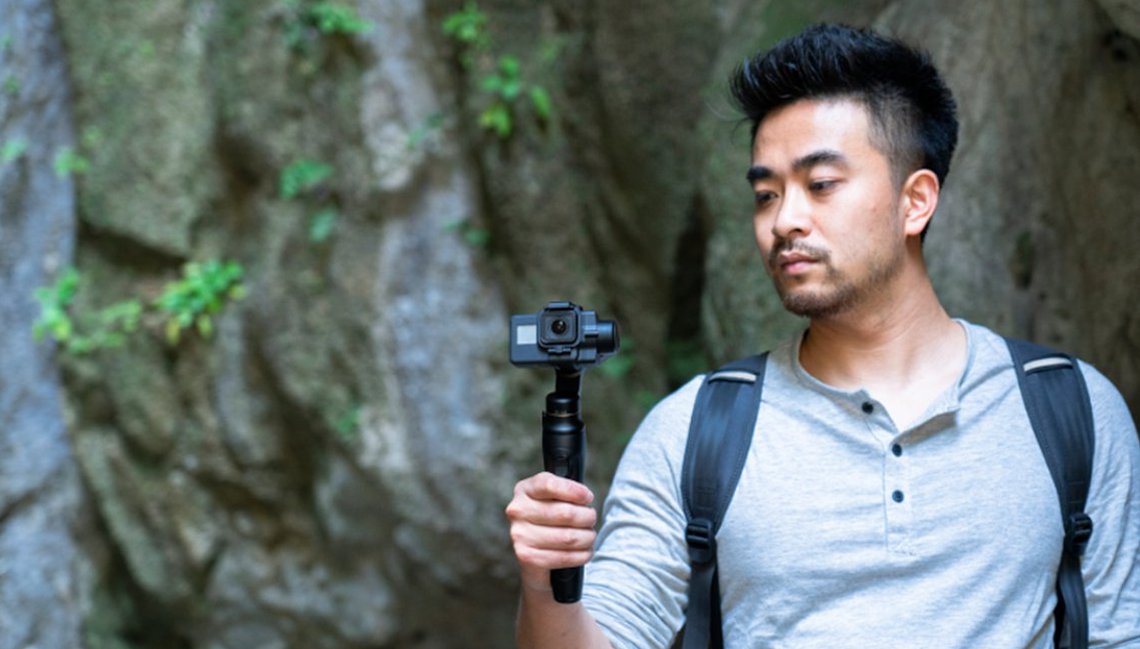 Compatible Cameras
Compatibility list :
For Gopro Hero 8 / hero 7/ hero 6/hero 5 ( Package Included with Gopro Hero 8 Adapter )
Connect HERO 8 methods:Connect at the entrance of FEIYU ON APP hero5 / 6, the technician will update the connection entrance later
Vimble2A-G fixture for YI4K, SJcam, Osmo Action and other cameras, (sold separately )
Vimble2A-Ricca fixture for RICCA camera (sold separately )
Compatible with other action camera with the weight less than 135g by changing the camera clip.
Feiyu Wimble2 A 3 axis handheld gimbal stabilizer
Sale available on Gimbalgo.com & USA Amazon
Buy Now
We are the authorized retailer of FeiyuTech and the product we sold is under factory warranty service, furthermore, you can register in our website to extend your warranty service to 2 Years Register Now