The Amaran 200x is a bi-color point-source LED fixture with stunning brightness, flexible color temperature control and wireless Bluetooth app control. Amaran provides the perfect line-up of fixtures for content creators, portrait photography and video production.
Main FEATURES:
【Impeccable Color Fidelity】: CRI 95+ TLCI 96+ Offers Natural, Pristine Color for Broadcast Video, Photography, Television Production and Studio Filmmaking; Color Temperature range of 2700K-6500K, allowing you to produce light that is warmer than typical tungsten fixtures, and cooler than conventional daylight (D55).
【9 Pre-programmed Lighting Effects】: Aputure Amaran 200x features 9 lighting effect modes, such as paparazzi, fireworks, lightning, faulty bulb, TV, breath, flash, explosion, fire. Brightness 0-100% adjustable, providing more choices.
【Dual Control Methods】: The Aputure 200x support 2.4G 100m Sidus Link App Remote Control via Bluetooth, to control all kinds of light effect, brightness, frequency. You can also adjust the brightness from 0-100% On-board, there is a INT adjustment knob to quickly switch the brightness level: 20%→40%→60%→80%→100%→20%→40%→60%→80%→ 80%→ 40%→60%→80%→100% cycle switch.
【Dual Power Supply Methods】: The Amaran 200x is ready for worldwide use via its built-in 100-240V power supply, but it will also run on optional batteries (DC 48V input) when AC power is unavailable.
【Bowen's Mount & Umbrella Hole Design】: The 200x Equipped with soft light umbrella hole, and a Bowens reflector mount for access to Amaran light shapers and also those many other manufacturers that use this popular mount.
POWERFUL OUTPUT
When it comes to lighting, output is like horsepower. Using cutting-edge LED technology, the Amaran 200x uses its 200W COB LED output to create an equivalent to a 750w tungsten light. It also features 0% to 100% dimming control to ensure that you can always find the right level of illumination for your scene. Meet the brightest (and darkest) light in your kit.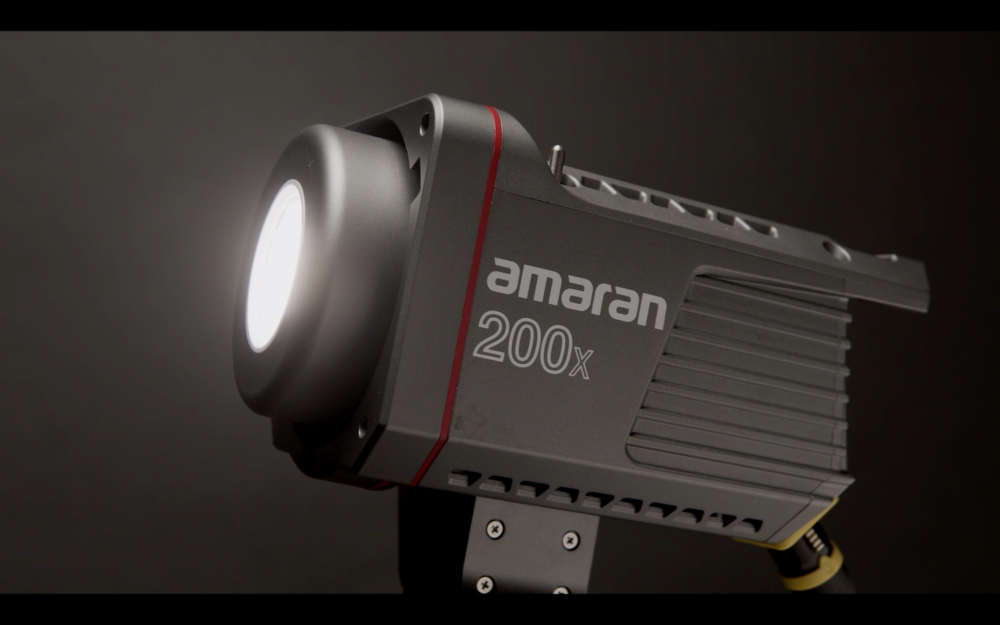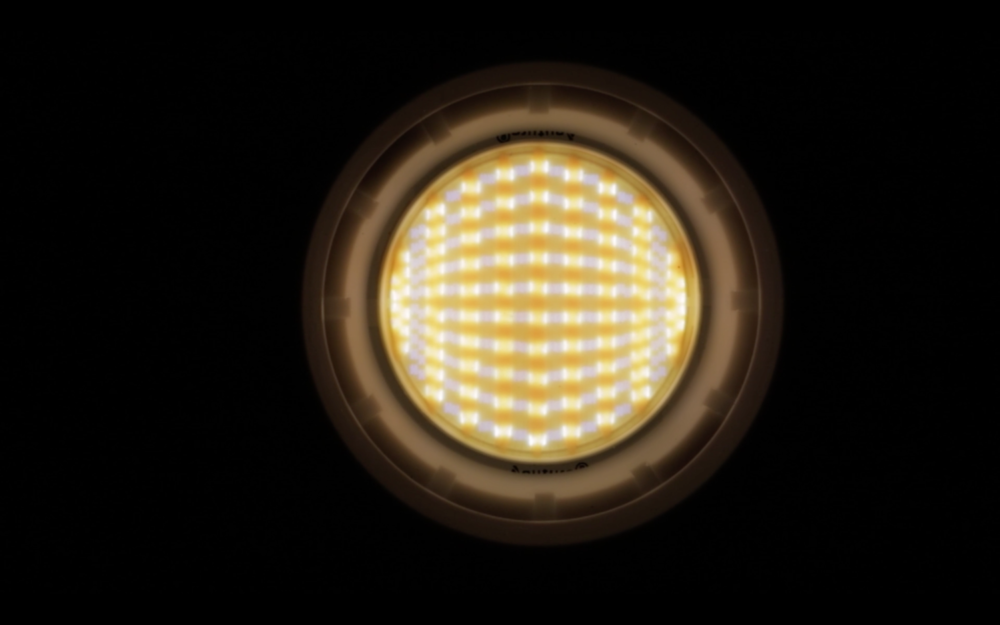 FLEXIBLE BI-COLOR RANGE
In real life, the color of light is rarely the same. A vintage lamp is much warmer than a winter sky, and in a single location, creatives can find hundreds of different color temperatures that are difficult to match. The Amaran 200x solves this with a simple turn of dial that lets you set any color temperature between 2700K-6500K in seconds. This flexibility guarantees not only easy color matching, but also the ability to think creatively about what hues make each scene look best.
UNIVERSAL ACCESSORY MOUNT
The Amaran 200x uses a Bowens Mount meaning that it can be transformed to take on the quality of almost any light. Whether you need soft light, hard light or even a spotlight, the accessory mounting system of the Amaran 200x means that it is compatible with almost all Aputure lighting modifiers like the Light Dome, Fresnel or Lantern. In addition to the Bowens Mount, the Amaran 200x also has an umbrella holder for even faster speed and softness.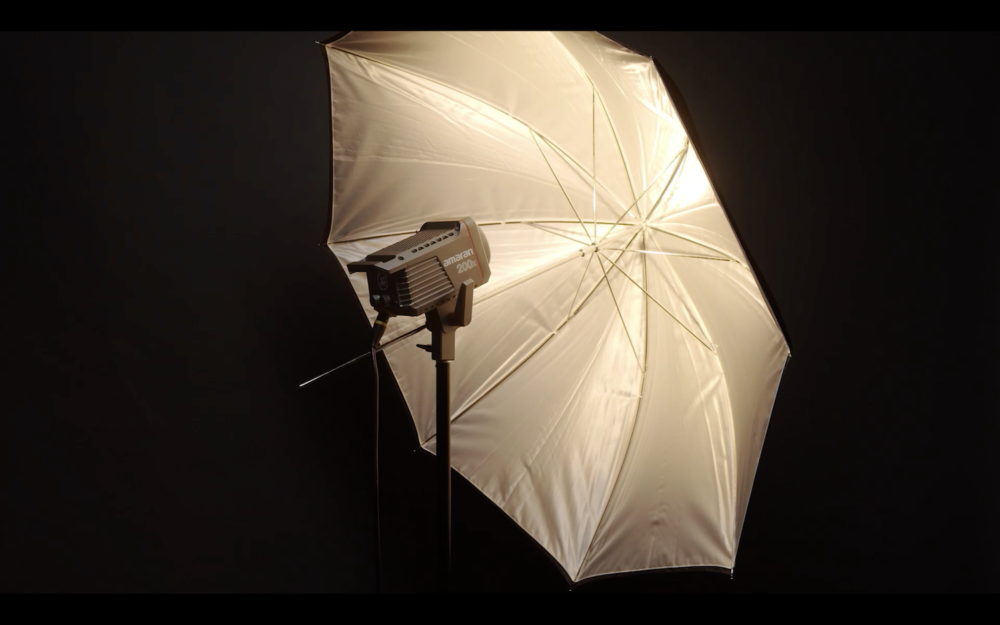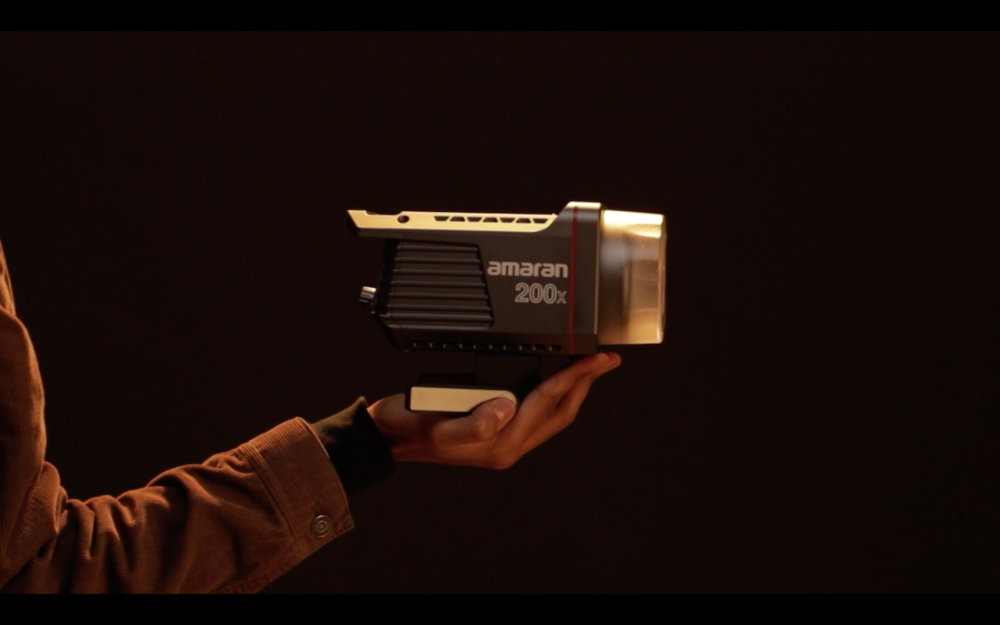 ALL-IN-ONE BUILD
Speed and portability matter. Featuring all-in-one housing, the Amaran 200x is a fully integrated fixture making it one of our easiest studio lights to adjust and transport. The total weight of the kit is only 4.97 kilograms (8.7lbs) and the built-in fan ensures that the LED remains cool no matter how long your shoot goes on for.
BUILT-IN EFFECTS
The Amaran 200x also launches with 9 built-in lighting FX, such as, "Paparazzi," "Fireworks," "Lightning," "Faulty Bulb," "TV," "Breath," "Flash," "Explosion," and "Fire," all with adjustable color temperature, opening up new possibilities for precise lighting control.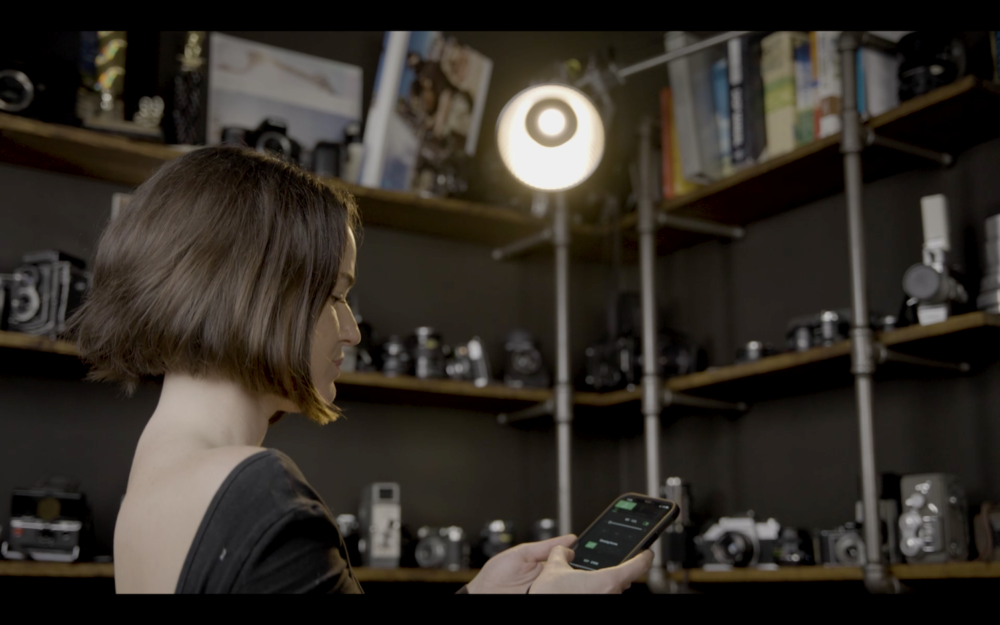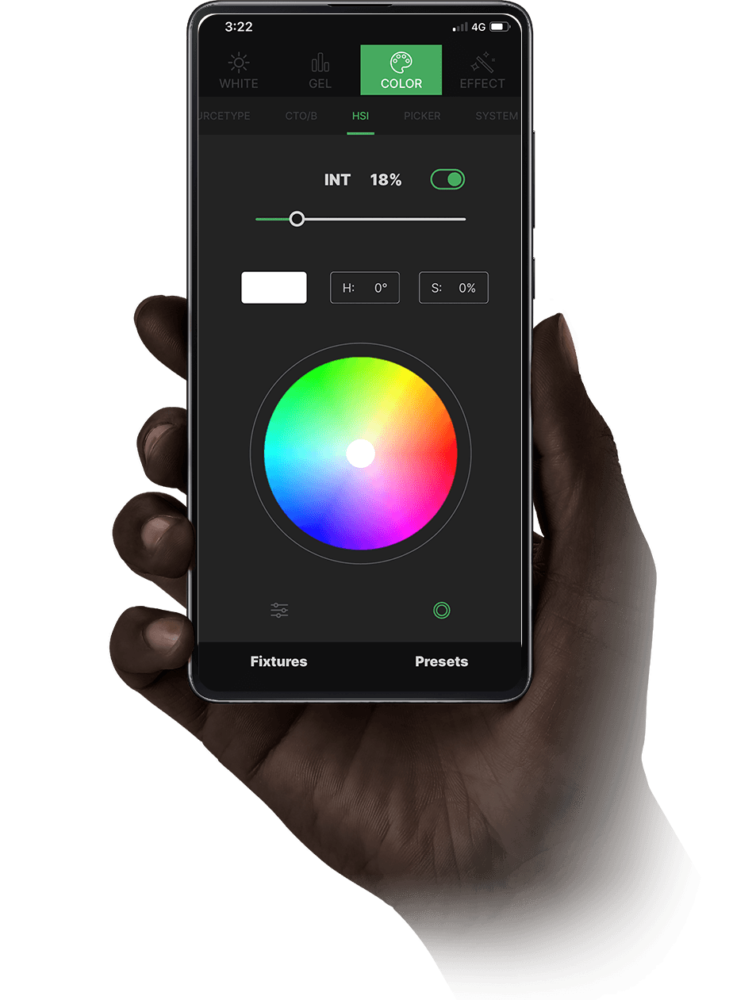 SIDUS LINK COMPATIBILITY
Lighting should be fun. With the integration of Sidus Mesh, the Amaran 200x gives you professional lighting control with a single app. Mesh technology means that every light in the Aputure and Amaran series will automatically connect to each other and expand the range of your network. With the Sidus Link App, you can control up to 100 lights from your smartphone or tablet. Adjust each light to perfection by adjusting aspects like brightness, color temperature, effects, and even programming effects between multiple fixtures.
TOP FEATURES:
Up to 51,600 lux @ 1 meter with Hyper-Reflector
Adjustable CCT: 2700K~6500K
CRI≥95, TLCI≥95
Universal Bowens Mount: Wide Variety of Accessories
Built-in Umbrella Holder
Sidus Link App Control
Compact Lamp Head with Built-in Controls
0-100% Brightness Control
9 Built-in Lighting FX: Paparazzi, Fireworks, Lightning, Faulty Bulb, TV,  Pulsing, Strobe, Explosion, & Fire
48V DC Power Input: AC & Battery Power Options
3m Long Power Supply Cable: No Dangling Power Bricks
Amaran-200x
Sale available on Gimbalgo.com & USA Amazon.com
Buy Now
We are the authorized retailer of EACHSHOT and the product we sold is under factory warranty service, furthermore, you can register in our website to extend your warranty service to 2 Years Register Now