FeiyuTech VLOG pocket Overview
VLOG pocket is designed for shooting Vlog, it is the lightest foldable smartphone gimbal in the market. The eagle wing-shaped folding design makes it small and portable. Without balancing, Shooting mode can be easily switched between portrait and landscape. It supports built-in camera of Smartphone, intelligent object tracking and 240g payload capacity. VLOG pocket enables users to grasp various high-level techniques and be an outstanding Vlogger!
Compatible list:
Width range for smartphone is from 42mm to 88mm(about 7inch) , Maximum payload is up to 240 gram(0.53lb).
Vlog Pocket is compatible with all iPhone series, HUAWEI P30 pro、MI 9、VIVO NEX, OPPO find X,Samsung Note9 and so forth, which support 7inch or less size Android phone and iPhone.
For Detail Smartphone support list, please downlaod Application Guide at Technical Specification

Important notice
Please download the files (User manul and Application Guide) at Technical Specification before purchasing.
If you would need full video instruction, please search " FeiyuTech VLOG pocket Tutorial" on YouTube tunnel
Specifications:
Model: FeiyuTech VLOG pocket
Size:Fold size:108.61*55.56*145.62mm
Tilt: 240°
Roll: 165°
Pan: 330°
Usage Time: 8h,Standby hours up to14h
Powered By: 7.4 V, 1300MAH, 9.62 Wh, Built-in Rechargeable Battery
Item Weight: 1656g
Splash-proof Grade: Not Water-proof

Package Including:
1 x Feiyu VlogPocket
1 x Micro USB cable *1 (for charging),
1 x Small Tripod
1 x Portable bag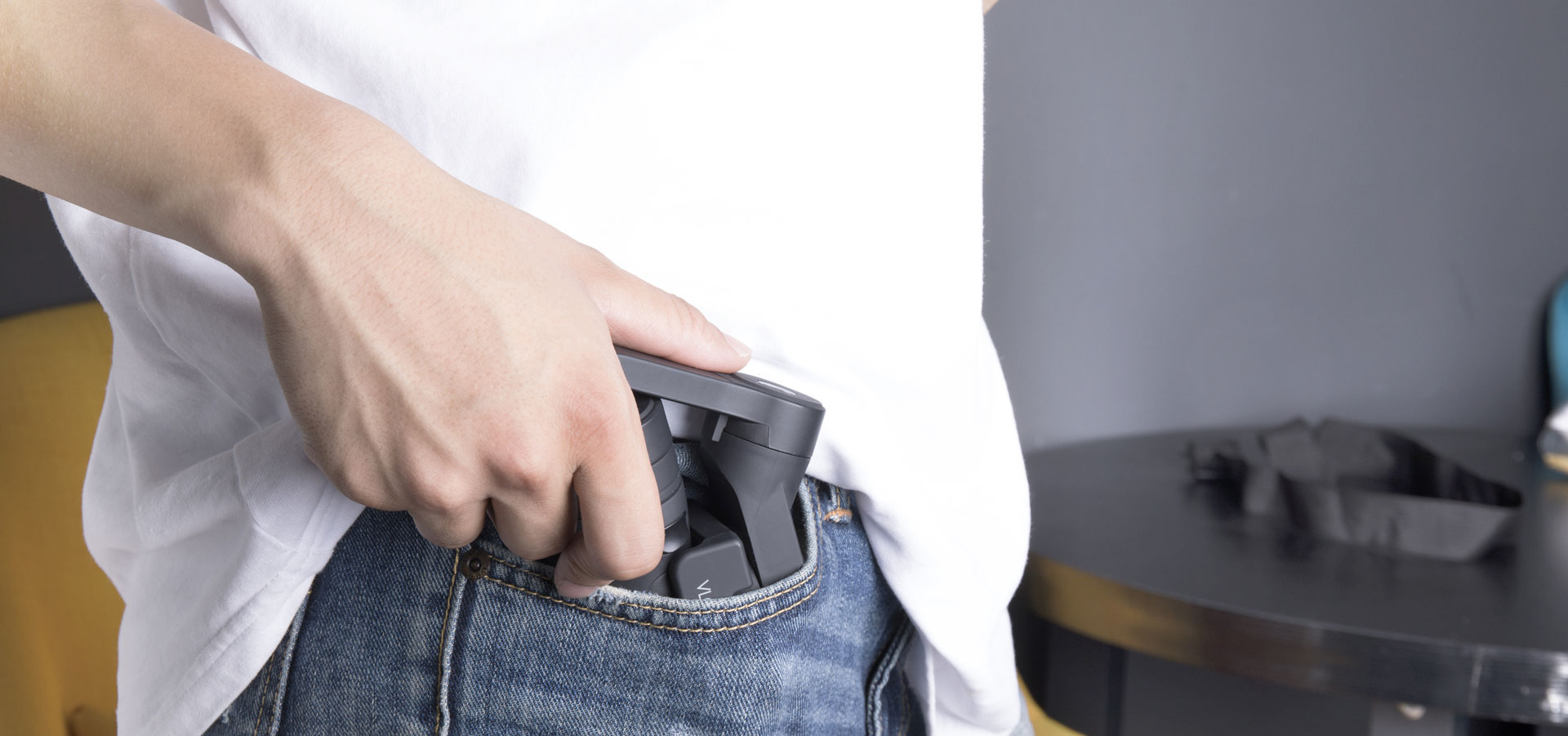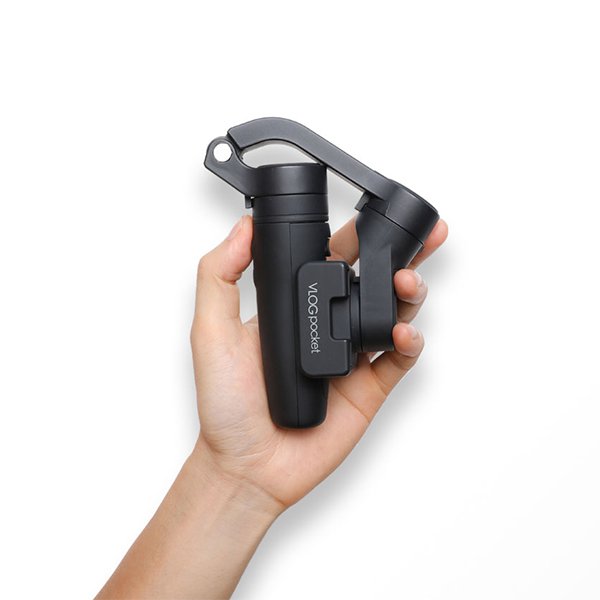 Smallest size in folded status,
Same size as the iPhone 8
Net weight is 272 gram while payload is up to 240gram make it be able to mount most of popular large-display smartphones.
(All three-axis motor can be locked)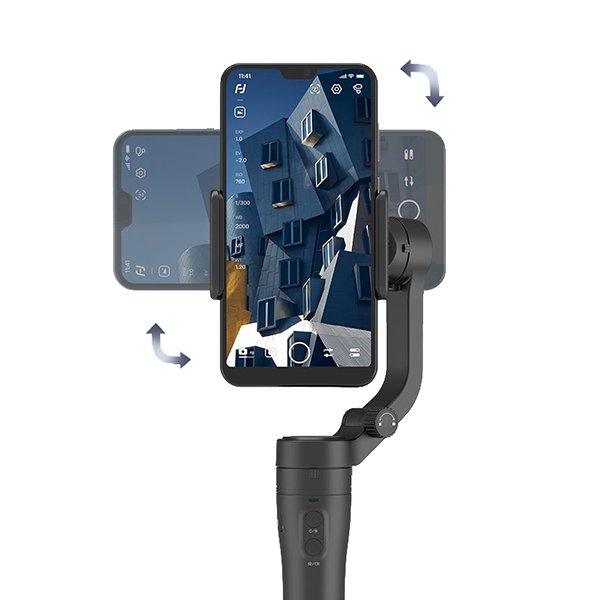 One button for horizontal
And vertical mode
One button for horizontal and vertical mode
One button switch horizontal and vertical shooting for conveniently taking Tiktok video and live scene
(Double press the fuction button to switch it)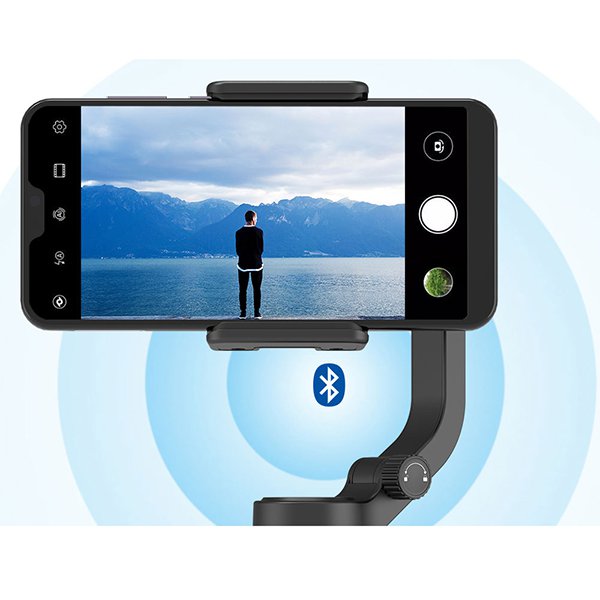 BlueTooth Support-
More Than Feiyu ON app
Control original camera APP of smartphone and popular beauty cam APP with both Bluetooth connection and optional control cable
1.Bluetooth connection : Control original camera APP to take picture/recording, and control all function of Feiyu ON APP. 2 Optional control cable :Control original camera APP to take picture/recording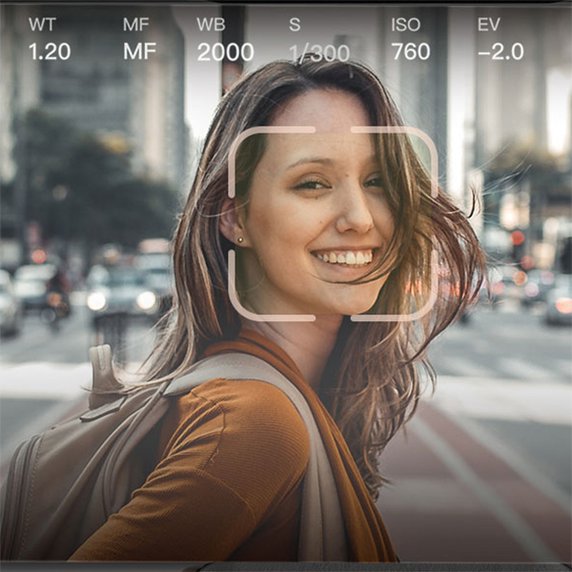 AI tracking system
We are the authorized retailer of FeiyuTech and the product we sold is under factory warranty service, furthermore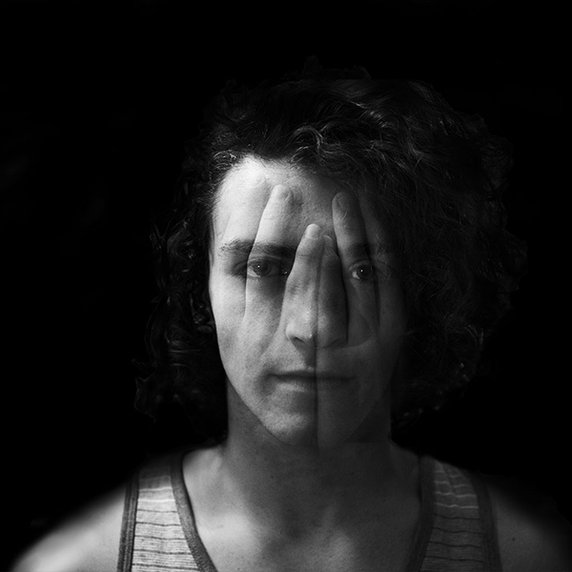 Overlapping image
Shooting in on mode with one click, and get photo immediately lately with multiple exposures. VLOG pocket brings you a new style of social media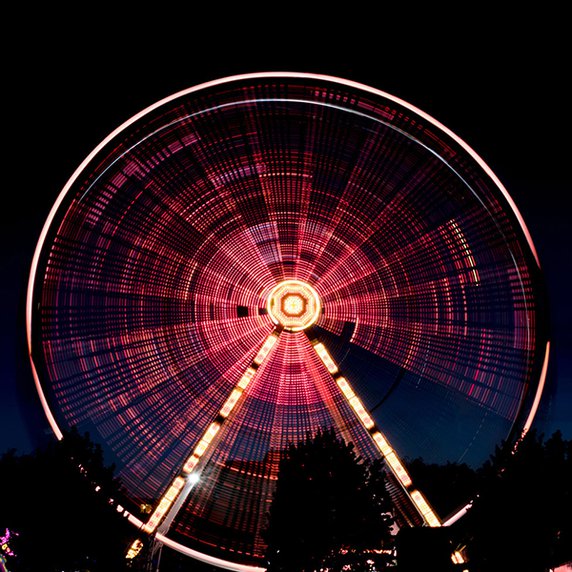 Timed photography
VLOG pocket supports various kinds of time-lapse shooting. The static timelapse can capture the movement of nature, the trajectory timelapse can record the light and shadow, Besides, VLOG pocket supports slow-motion shooting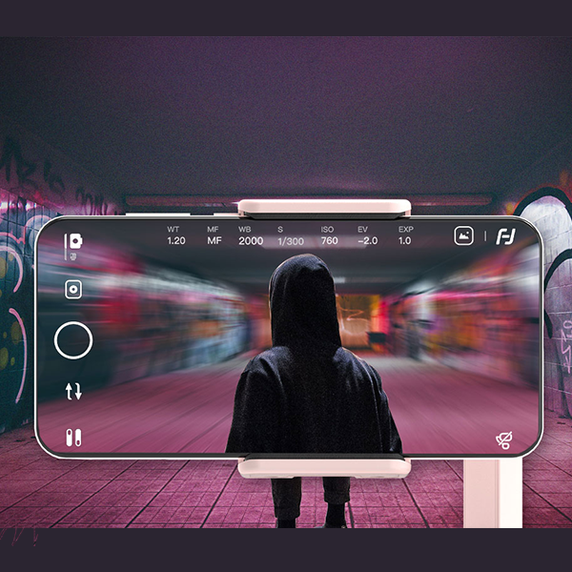 Hitchcock dolly zoom
No need for professional equipment, you can shoot a blockbuster. With Feiyu ON APP, you can easily achieve Hitchcock dolly zoom shooting and experience the classics.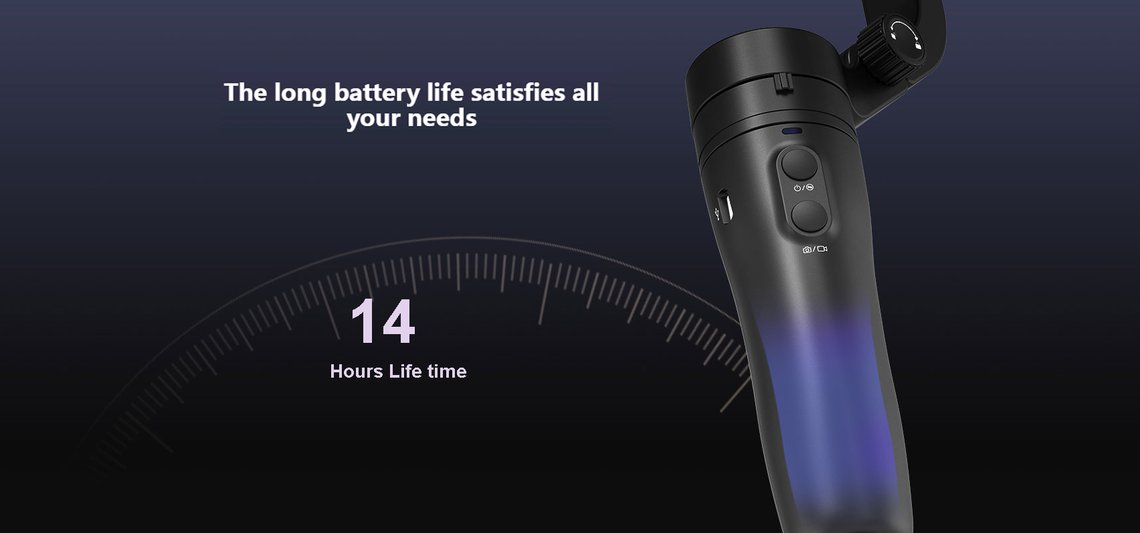 Battery life Up to 14 Hours.
The battery life is up to 14h which is enough for vloggers' daily needs. Stablization always be together with your passion.
What you can expect more: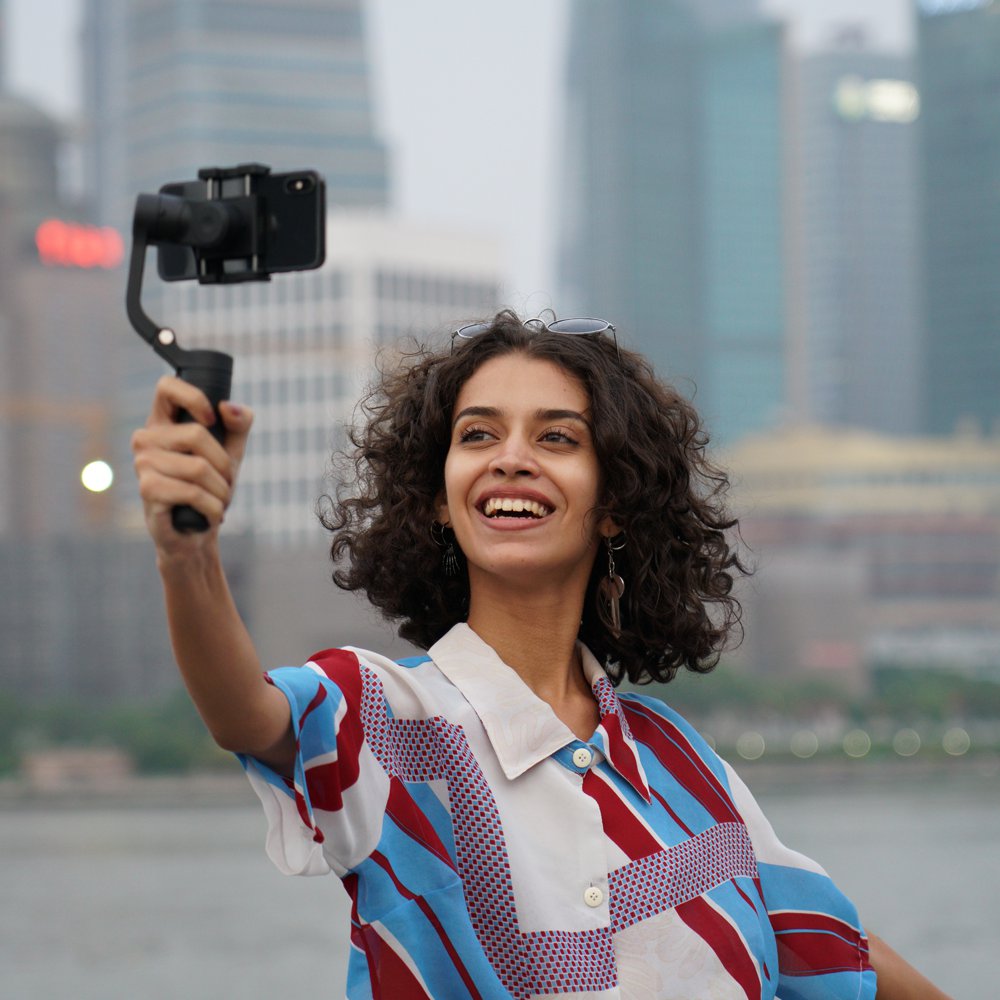 1. Floding way:
lock up the three-axis motor lock, then loosen the screw on the vertical arm, fold the body and tighten the screw
2. Orignal Phone canmera avaible
Both Orignal canmera and Beauty Cam App can be driven by bluetooth
3. Built-in Rechargeable Battery
VlogPocket has a 7.4 V, 1300MAH, 9.62 Wh, Built-in Rechargeable Battery
4. Lighter body, Larger payload
Payload capacity up to 240g which it can be compatible with all popular smartphones
Tech Specs
Fold Size: 108.61*55.56*145.62cm
Tilt: 240°
Roll: 165°
Pan: 330°
Splash Proof: Not water proof
App Spport:
Feiyu ON app, * Requires iOS 9.0 or later,  Android 6.0 or later
FeiyuTech VlogPocket Smartphones Gimbal Stabilizer
Sale available on Gimbalgo.com & USA Amazon
Buy Now
We are the authorized retailer of FeiyuTech and the product we sold is under factory warranty service, furthermore, you can register in our website to extend your warranty service to 2 Years See More