Feiyu G6 Max-Still 1 for 4 with an Increased Payload
The new and improved high torque, magnetic, brushless motors boast a 50% increase in output, making the gimbal compatible with Mirrorless Cameras, Smartphones, Sports Cameras and Compact Cameras. The G6 Max can carry up to 1.2kg, which support the combination of more cameras and lenses to provide more flexible use.
Important Notice:
1. Please download the *Specification Sheet [pdf ] at Technical Specification to check your Camera Compatiblility before purchasing.
2.Please install Feiyu On app for gimbal control and camera connection
3. Don't recommend to use with Sony A7iii A7ii and A7 series and Dslr Camera height exceed 70mm
4. Please Refer to the WIFi List in description below
5. Gimbal need to be balanced with your camera before starting up
6. If gimbal start with vibratation, please check if the Payload of the gimbal setting correctly ( You can find it on Feiyu On App)

What is New:
G6 Max is made of aerospace aluminium alloy with light weight and no loss of texture; The arc design of the handle follows the ergonomic principle, and the flexible silicone on both sides makes the grip more comfortable and labor-saving;
Reverse Charging:G6 Max supports reverse charging to supply power to the camera and other devices to ensure you can shoot for as long as you need.
Just one tap to enter/exit Portrait mode for Tik Tok or Livestream, no need any other extra adapter or re-balance the gimbal again and again
Feiyu G6 Max's payload is up to 1.2KG , easily compatible with Camera Sony a7 series and short lens, and more Mirrorless Camera / Action Camera/ Smart phone

Packing List:
1x USB C cable
1xGopro adapter
1x long screw
1x smartphone adapter
1x Sony shutter cable (Type C to Multi)
1x Shutter release for Panasonic (TYPE C to DC2.5)
1x Mini Tripod
1x Feiyu EPP bag
1 xHolaFoto Cloth Cloth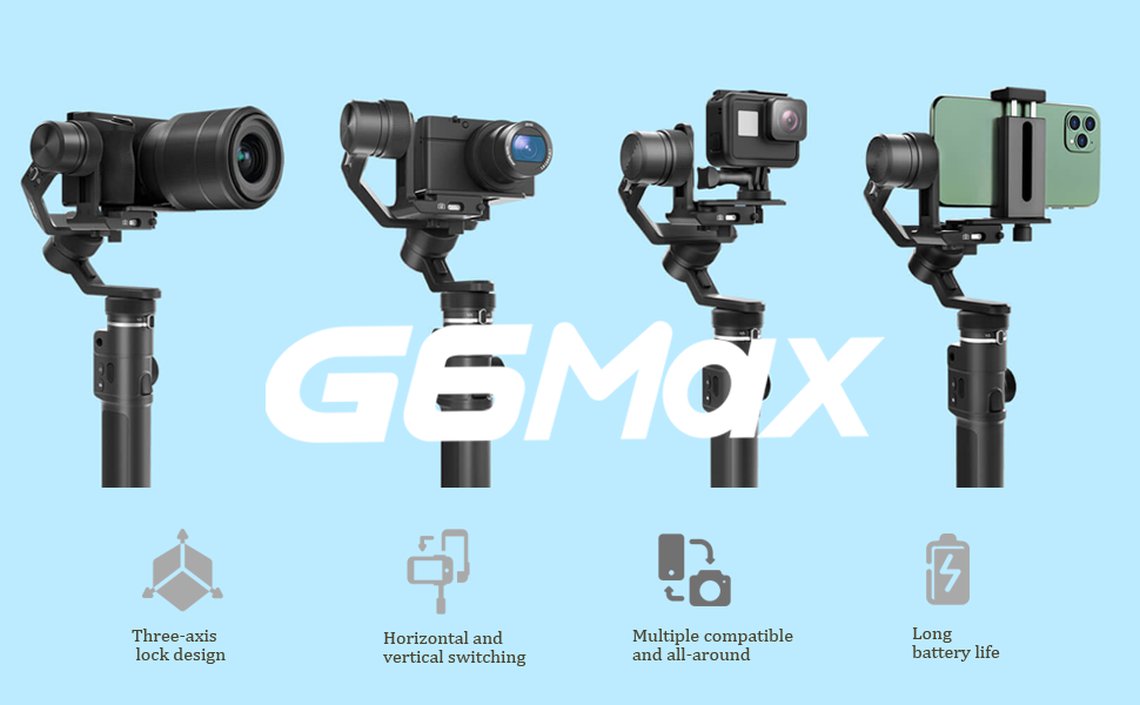 Feiyu G6 Max-The first vlog gimbal for young people
Capable of control camera shooting/video recording/focusing/zooming
Change different modes of gimbal by one button, It is pretty straight-forward to get information from OLED screen, such as camera connection/Bluetooth connection/control object and battery indicator of the gimbal. etc.
Just one touch and you will directly enter inception shooting/Vlog selfie/Tik Tock vertical shooting , and get more popular shooting mode.
Set speed/interval/exposure time for Long exposure timelaspe shooting on APP. And can set the start/ finish route on gimbal for auto-rotation mode
Camera Specification
Gimbal Model: G6 max
Max Payload: 1.2kg/2.65lb
Battery type: 2200mAh,7.4V (Built-in battery)
Charging time: Approx: 3 hours (5V/2A)
Water-Proof Grade: Splash proof
Rotatable Range:Tilting range:280°(with limitation)
                              Rolling range:330°(with limitation)
                              Panning range:360°(without limitation)
Weight: 665g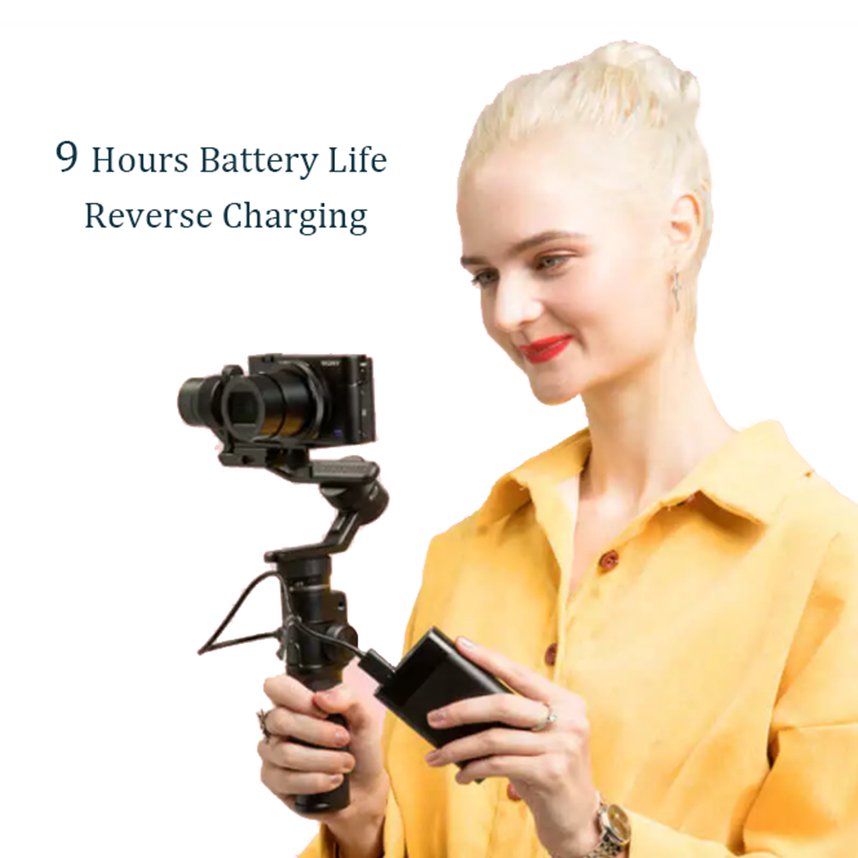 Long Battery Life & Reverse Charging
The gimbal has a runtime of 9 hours to meet daily shooting needs. At the same time, the G6 Max supports reverse charging to supply power to the camera and other devices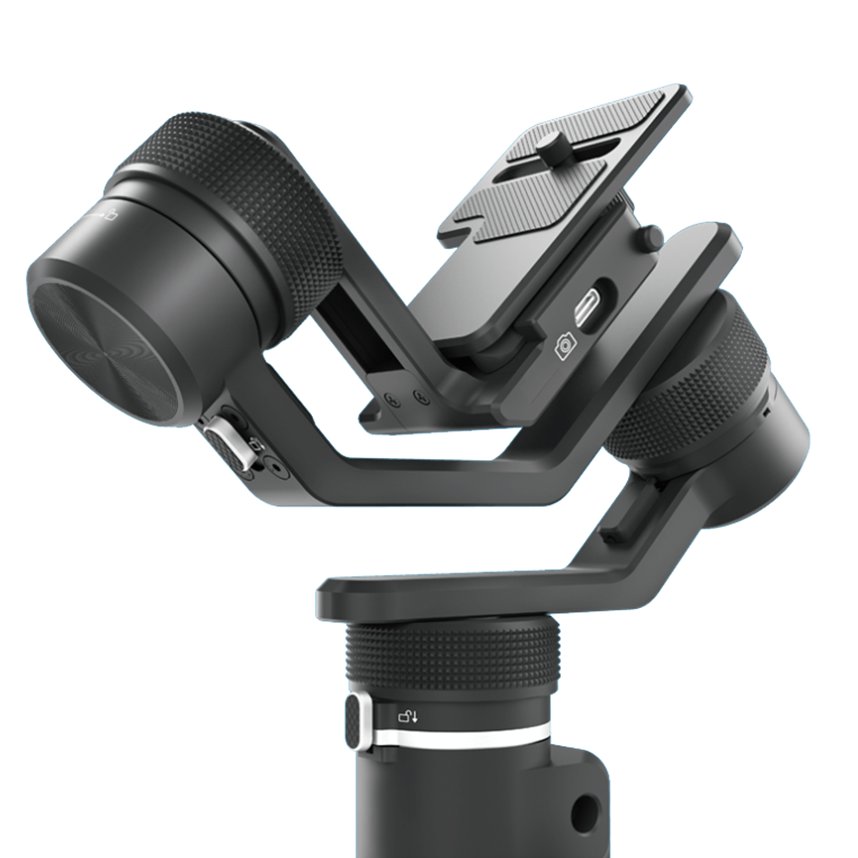 New Motor Lock Design & Quick Release System
Each axis is equipped with physical motors locks. These new motor locks can be used to make balancing easier and protect the gimbal during transport. This new additional allows the gimbal to be set up quickly and easily so you don't miss the action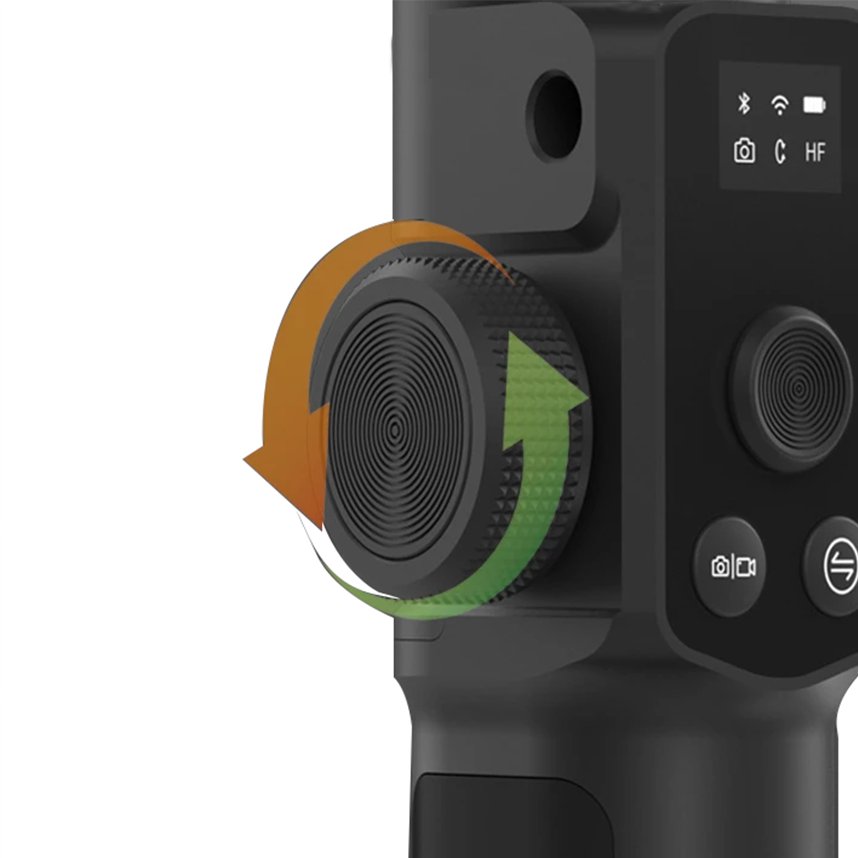 Multi-function"Magic Focus Ring" 2.0
The multi-function "Magic Focus Ring" is upgraded to 2.0 and its sensitivity is increased, It supports control of zoom/focus, three-axis rotation, and adjustment of parameters such as ISO, WB, and exposure values.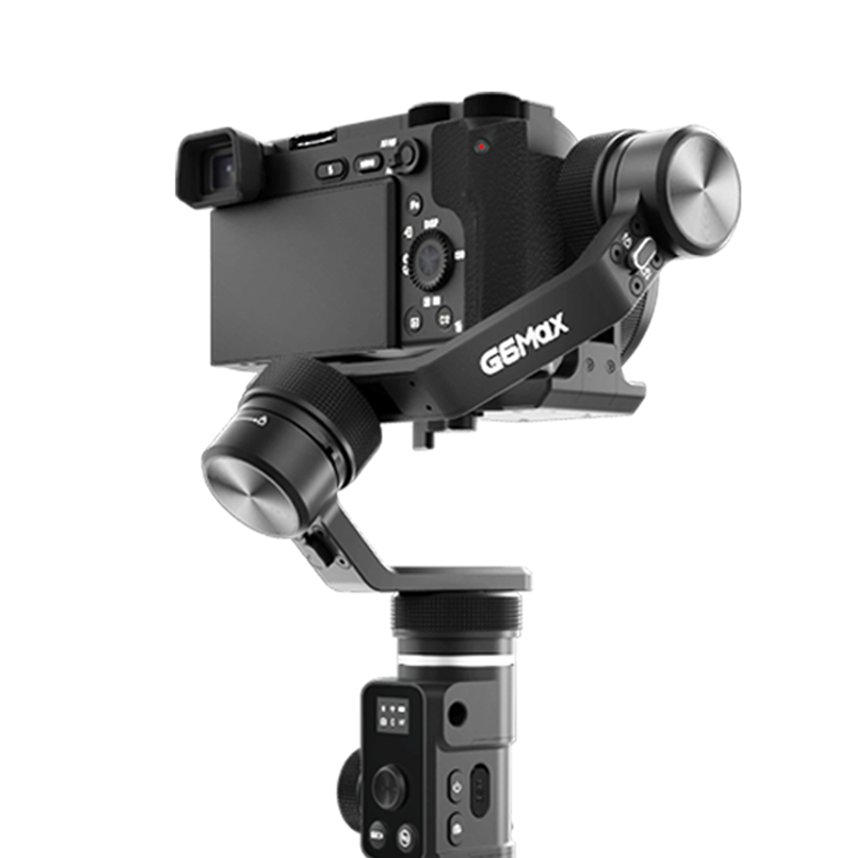 Beveled angle design
The G6 Max enables unobstructed shooting and framing;
Simple design style, the popular beveled angle design doesn't obstruct the screen during shooting, allowing easy framing.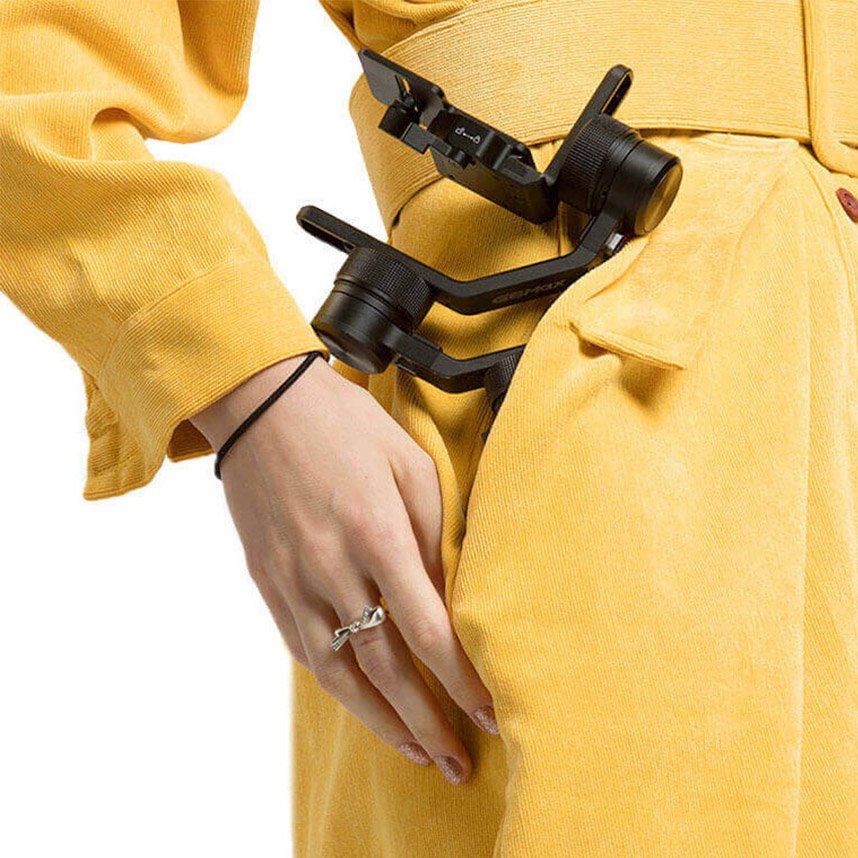 Half A4 paper size
Compared to the G6 Plus, the payload of the G6 Max has increased, but the volume has decreased, With its new compact design, the G6 Max can be used one-handed and can be packed away with ease.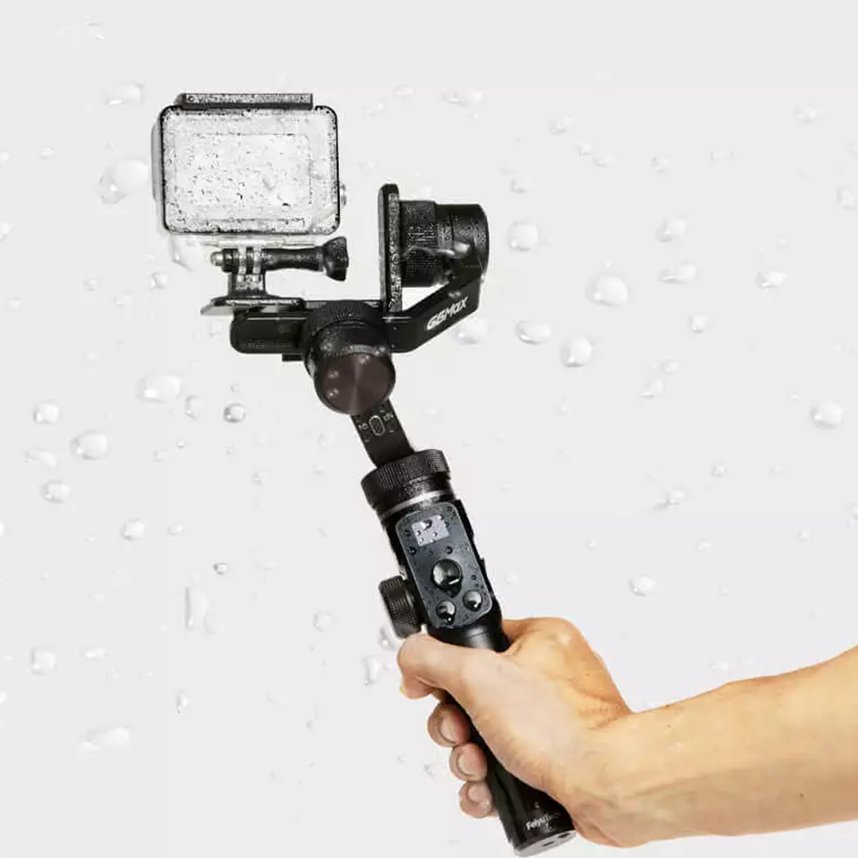 Splash-proof design for more shooting environments
The whole gimbal adopts waterproofing technology, which can will protect it from splashes and dust. Therefore, it can follow the photographer into a variety of complex shooting environments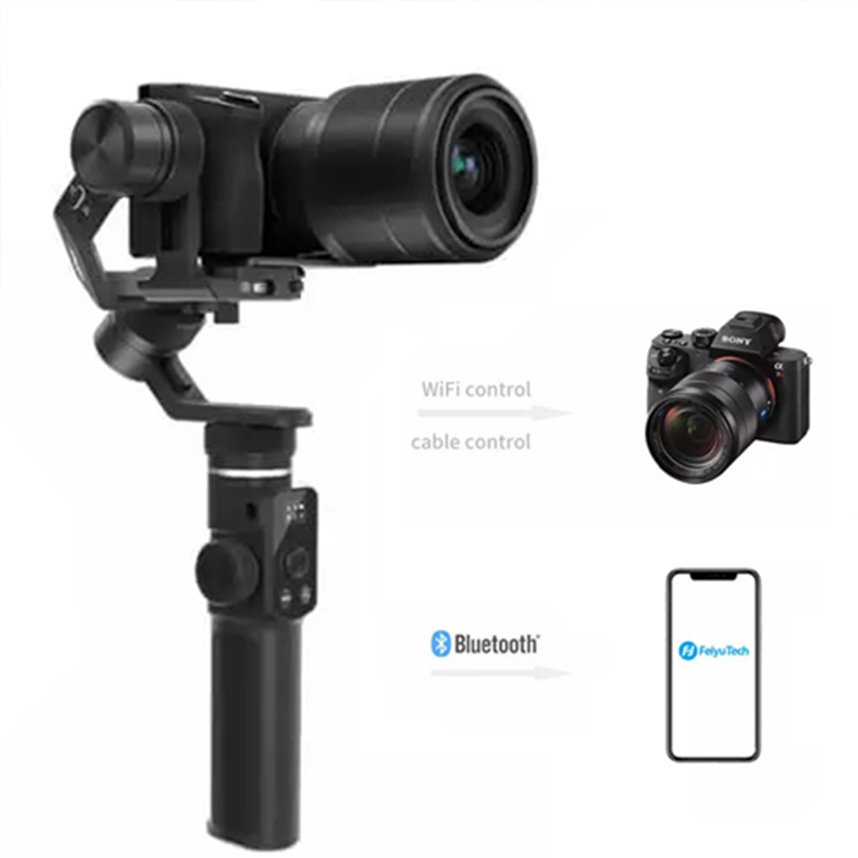 WiFi control + cable control for more choices
The G6 Max supports both WiFi and cable connection to the camera for freer and easier control of your shooting. The gimbal can control photography, videography, zoom and focus, as well as adjusting settings such as ISO, WB, Exposure, and shooting modes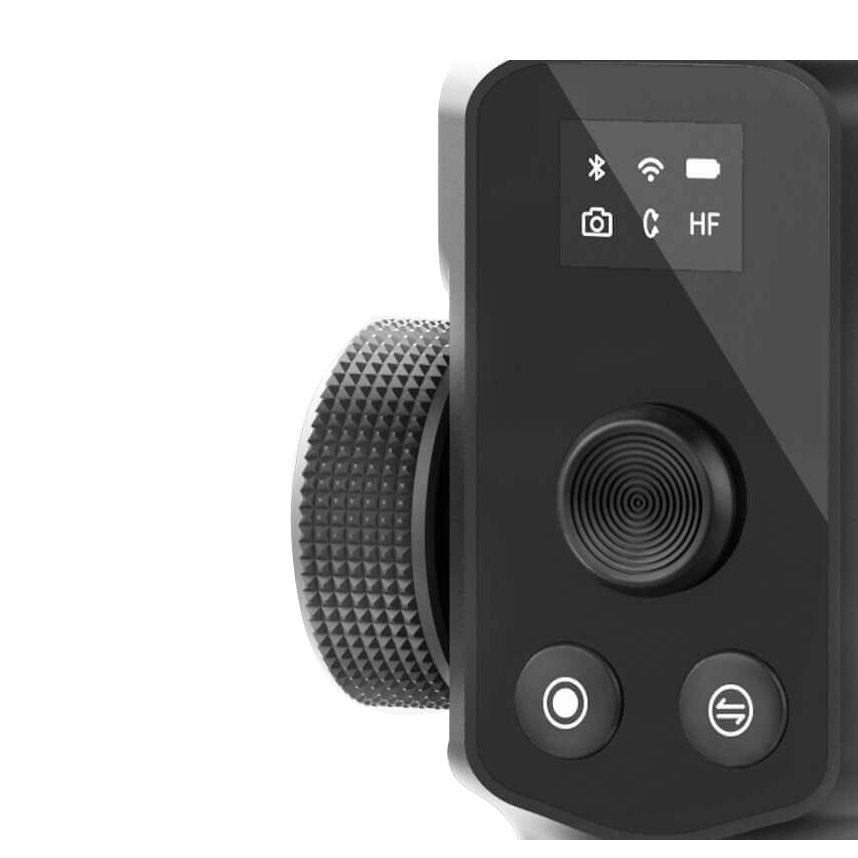 Larger OLED Screen
Equipped with a low-power OLED screen, the screen area is increased by 200% compared with G6 Plus, which more intuitively displays the parameters of gimbal and camera, current working mode, power consumption,Bluetooth connection,etc.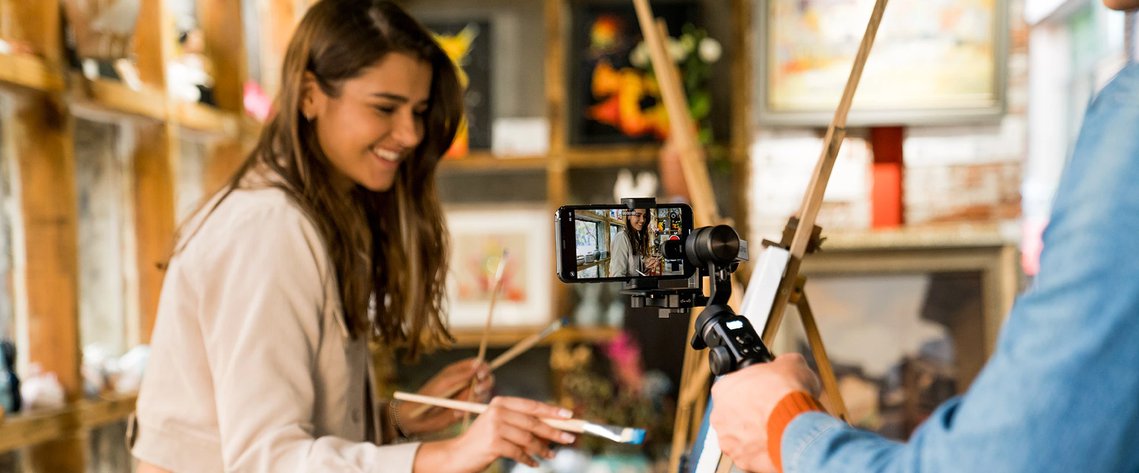 Compatible Camera/Smart- phone
Max Payload of Feiyu G6 Max is 1.2kg
SONY: Mirrorless camera such as α7sII/7SM2(55mm/1.8),α6300/α6400/α6500(28-70mm), QX1 etc.; Pocket camera such as: RX100 IV/ RX100 V/RX100VII/RX100 M5A/ RX100M6/ RX100M7, RX1RII, WX500, HX90 etc.
Canon:Mirrorless camera such as : EOS R&RP, M50, M5, M6, G7X, 100D ,200D, etc.
Panasonic : G6, G7, GH5S, GH5, GX85, LX10 etc.
Other Mirrorless camera:BMPCC(first version),Fuji XT20,Leica D-lux etc.
Action Camera:Sony RX0,SJCAM J6legend,GoPro5/6/7,Sony FDR-X3000R、HDR-AS50R etc.
Smartphone:Attach smartphone adapter (standard accessory) before mounting.
The width of smartphone should be 54-88mm.
The size of compatible cameras for reference :
Camera height(include the height of viewfinder)≤105mm
The distance from screw hole to the right edge of camera ≤87mm
Maximum length at lens direction: about 125mm


 
Feiyu G6 Max 3 axis handheld gimbal stabilizer
Sale available on Gimbalgo.com & USA Amazon
Buy Now
We are the authorized retailer of FeiyuTech and the product we sold is under factory warranty service, furthermore, you can register in our website to extend your warranty service to 2 Years Register Now