Important Notice:
1. Please Check the Specification Sheet for More Camera and Lens Compatibility before purchasing;
https://www.feiyu-tech.com/Uploads/Adaption/ak2000s_adaption_200312_en.pdf
2. Sony 24-70mm F2.8 GM lens and Canon RF 28-70mm F2L USMs lens are too heavy for Ak2000S
3 If mount with a heavy lens, don't forget to mount the lens frame to the gimbal, or it will cause vibration
4. Recommend using Sony Type C to Multi cable to control SONY cameras, which is more stable and rapid reaction.
Compatible list (Partial):
1、SONY:A9 series、A7 series and other DSLR camera series;A6300/A6400 and other Mirrorless camera series with Lenses SONY FE 24-70mm F4 ZA OSS, FE 16-35mm f/4 , FE28-70mm, FE 4/24-105 G OSS , FE 85mm F1.4 GM and etc.
2、CANON:EOS R, M50, M6 and other cameras with similar size and weight with Lenses Canon RF 24-105mm F4L IS USM、RF 50mmF1.2L、RF 35mmF1.8 and etc.
3、Panasonic : GH4、GH5/GH5S and other similar DSLR cameras;GX9、GF9 and other similar Mirrorless camera with Lenses: LEICA DG Vario-Elmarit 12-60 f/2.8-4 Power OIS、LUMIX G 14-140mm f/4-5.8 OIS、LEICA DG Vario-Elmarit 8-18mm f/2.8-4.0 ASPH and etc.
4、Nikon:Z6、Z7 and other similar Mirrorless camera with Lenses: NIKKOR Z 24-70mm f/4 S,NIKKOR Z 14-30mm f/4 S and etc.
5、Fuji:XT3/XT2、X-T20 、X-T30、XH-1 and other similar Mirrorless camera with Lenses: XF 16-55mm 1:2.8 R LM WR,XF 18-135mm f/3.5-5.6 R LM OIS WR and etc.
Standard Package Contents:
Feiyu AK2000S *1
Versatile arm + tighten screw*1 set;
Anti-slip metal tripod *1
Sony USB control /camera charging cable: USB2.0 to Micro(A01)*1;
Sony USB control cable: Type C to Multi*1;
Canon USB Cable USB 2.0 to Mini(B01)*1;
5D Mark IV USB Cable USB 3.0 to Micro 3.0(A02)*1 ;
Shutter release for Panasonic TYPE C to DC2.5 *1;
Nikon &EOS R USB control/gimbal charging cable: USB 2.0 to Type C(C01)*1
Bottom quick release plate *1;
ARCA quick release plate *1
lens supporting frame + fixed screw *1;
Thumb screw to fix the camera(short)*1
EPP box*1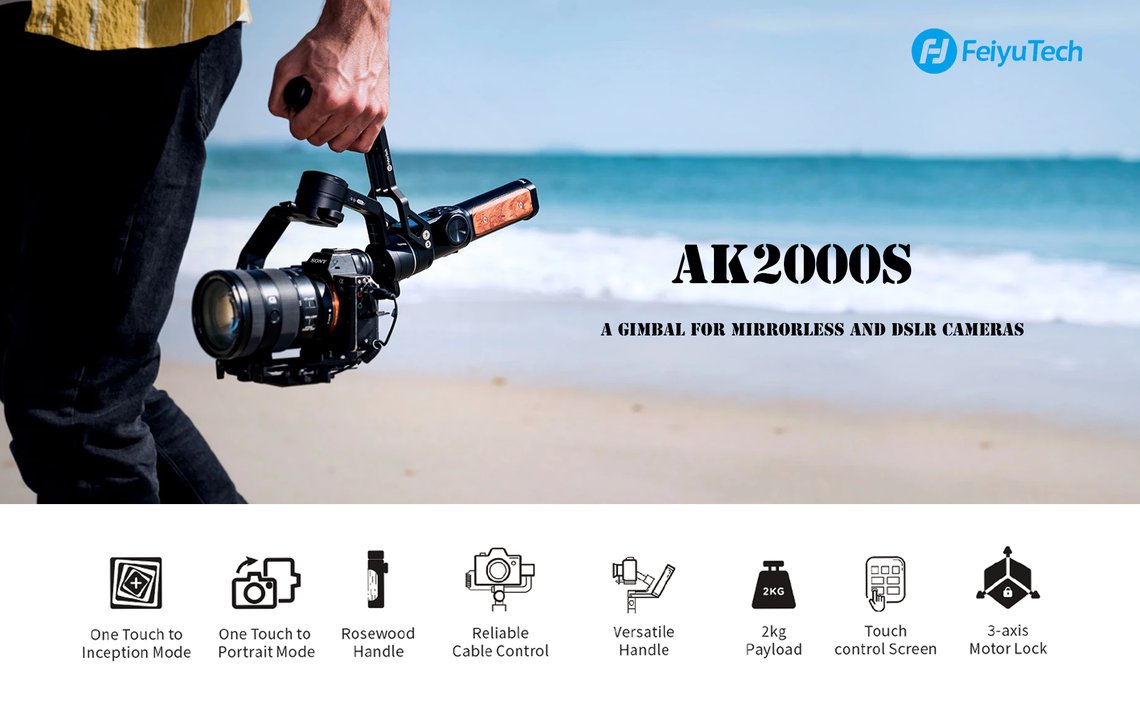 Feiyu Ak2000S-A Gimbal for Mirrorless and DSLR Cameras
The AK2000S is a three axis handheld gimbal designed for video makers. It can easily handle all the popular mirrorless and DSLR cameras on the market. With delicate appearance and user-friendly operation, the AK2000S is also easy-to-carry and achieves better connection with cameras. The AK2000S is committed to be the best gimbal ever and brings more possibilities to images and videos creation.

How Gimbal Control the Camera
USB cable Control:
While connecting gimbal and cameras with cable (standard accessories for SONY,CANON,NIKON, Panasonic) , users can control focus/ picture-taking/ recording/Auto-burst shot with shutter button (see Camera Compatibility List for more), switch photo/ video mode with mode button( expect Panasonic, because it is using shutter release cable)
WIFI control:
Gimbal can connect with camera via Feiyu On app and WiFi. When the connection is done, the camera could be controlled to take photo/video/zoom/follow focus.
Tips:
1. WiFi features should be included so that the camera could be connected via WiFi.
2. Digital Zoom and Follow Focus could be performed when they are supported. Please refer to the list of controllable cameras.
3. Recommend using Sony Type C to Multi cable to control SONY cameras, which is more stable and rapid reaction.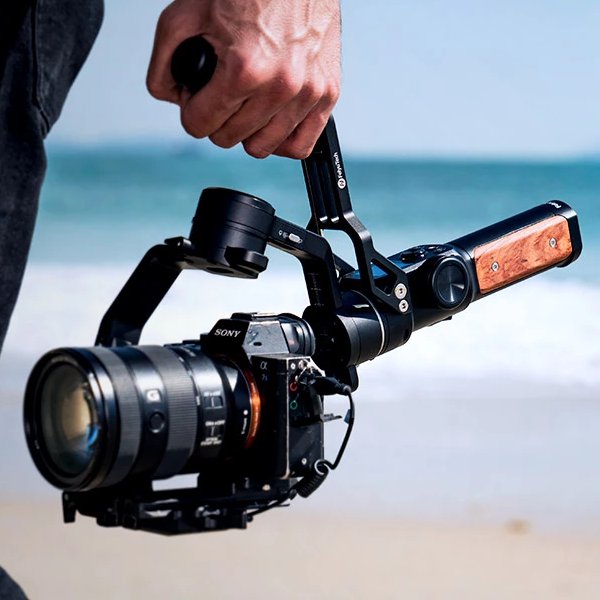 Shooting at Different Angles With Detachable Handles
As a pioneer in integrating detachable handles into mirrorless camera gimbals, the AK2000S can be held in two ways making it suitable for various situations;
​​​​​​​And the handles is removable, if you would need regular handing way, just release the Detachable Handles;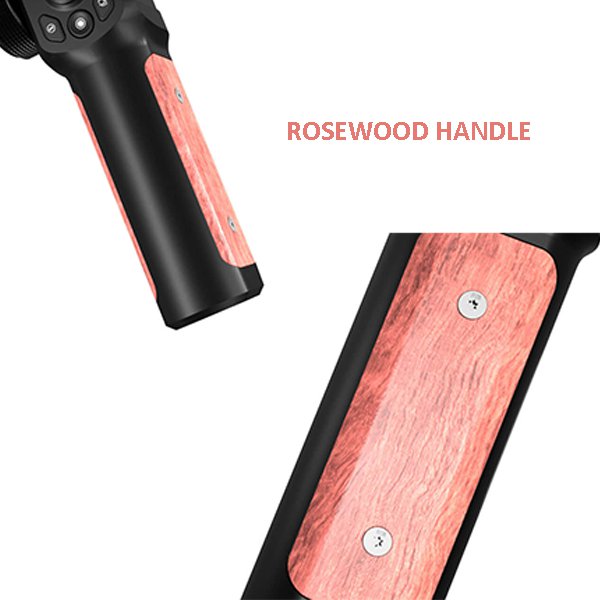 Delicate Appearance and a Comfortable Touch Feeling Grip
The gimbal has comfortable touch feeling thanks to the well-polished rosewood handle. The ergonomic design provides you with a the cosy grip experience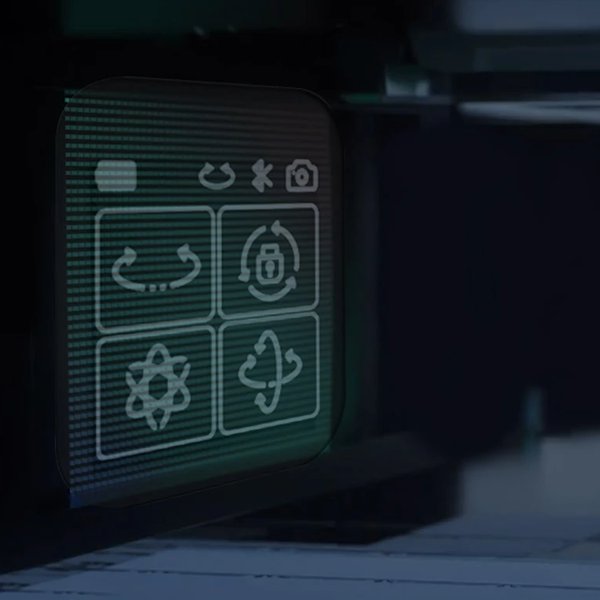 Unique LCD Touch Screen Ena bles One-Handed Operation
Touch screen operation without APP to directly set up parameters and change working mode.
Just touch one icon on Screen and you will directly enter Inception mode/Long exposure timelapse/ VLOG selfie/ TikTok portrait shoot and got more popular shooting ways.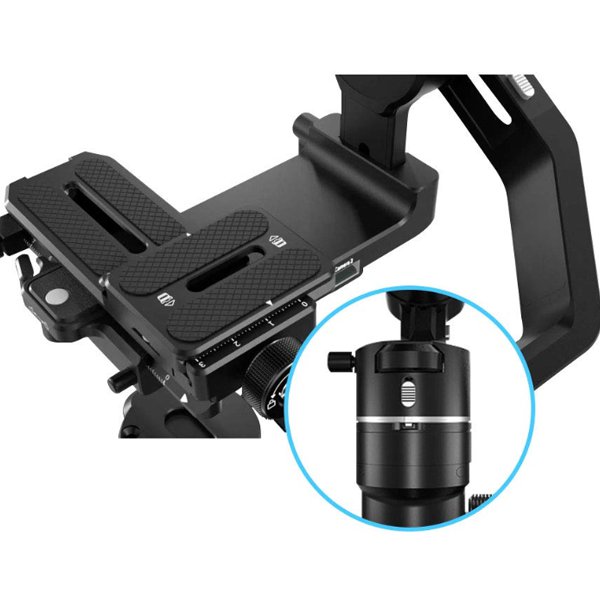 3 Axis Motor Lock Design
Each axis is all equipped with locks,which make the gimbal more stable during balancing and the folding process.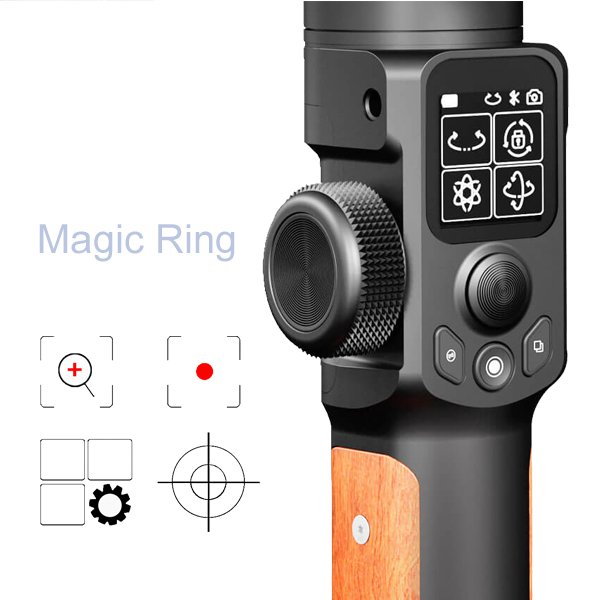 Multi-functional "Magic Ring"
High-precision magnetic induction knob not only can control the high-precision rotation of the motor but also can be used to control the focus and zoom, giving you a cradle-like experience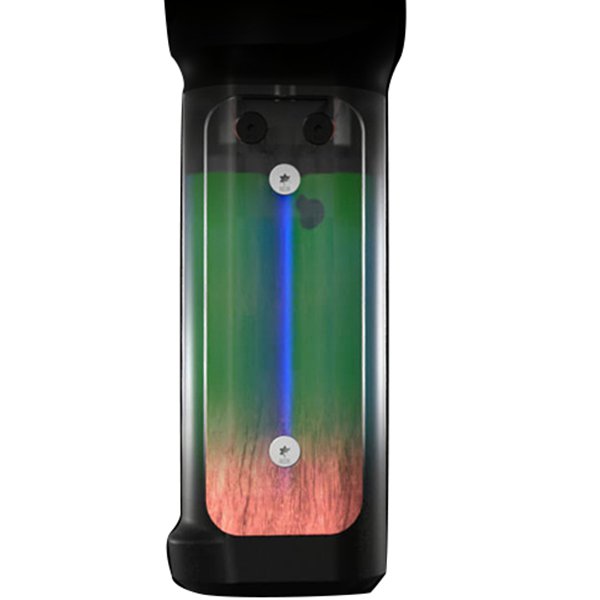 Long Lasting Bulit-in Batteries​​​​​​​
14 hours working time thanks to built-in huge battery; Fully charged within 1.5 hours with 18W quick charge design.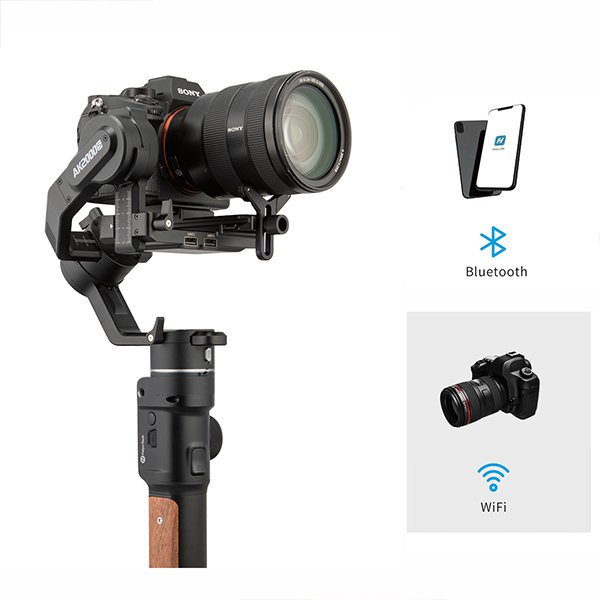 WiFi + Bluetooth dual module connection
With WiFi + Bluetooth connection, your gimbal no longer need an control cable, you can control your camera parameter via gimbal directly.
​​​​​​​(Apply to particular Camera set, send us email or ask a question if you would like to know if your camera support it)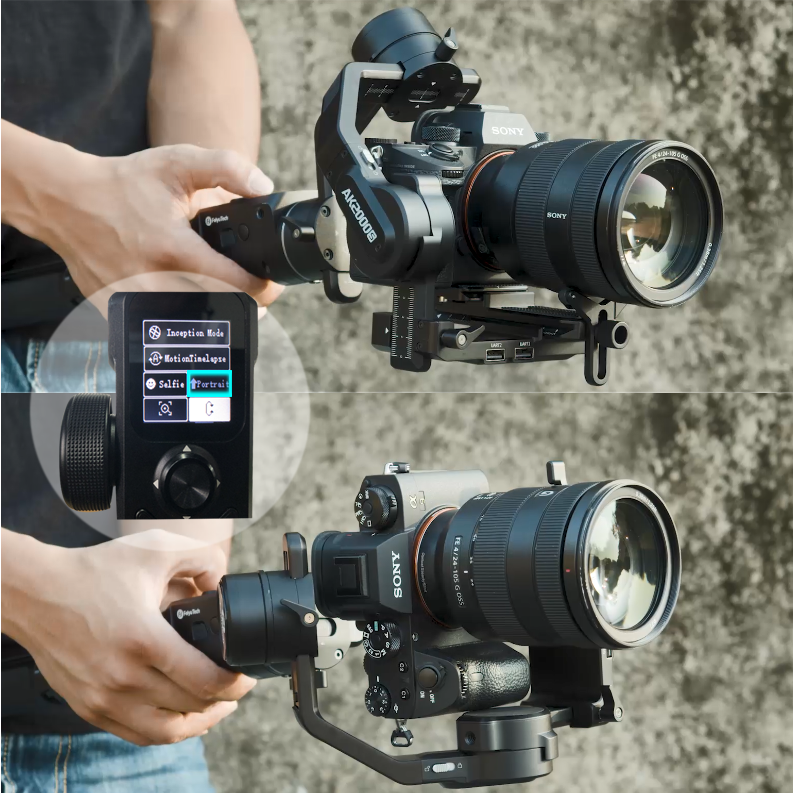 PORTRAIT MODE
One Click 'Portait' on LCD screen,directly enter portrait shooting -For Tik-Tok video recording
Feiyu 2000S 3 Axis Handheld Camera Gimbal Stabilizer
Sale available on Gimbalgo.com & USA Amazon.com
Buy Now
We are the authorized retailer of FeiyuTech and the product we sold is under factory warranty service, furthermore, you can register in our website to extend your warranty service to 2 Years Register Now