WEEBILL 2: Move and See Differently:
Boasting quick responsiveness, innovative UI design, sophisticated operation logic, and an upgraded image transmission system, ZHIYUN WEEBILL 2 always keeps you ahead of the curve for a better filmmaking experience. Classic structure, feature-packed design, powerful chip, and advanced core algorithm delivers uncompromised performance.

Camera Compatibility List
| | |
| --- | --- |
| Sony | A9 II, A9, A7R IV, A7R III, A7M III, A7S III, A7R II, A7M II, A7S II, A7C, A6600, A6500, A6400, A6300, A6100 |
| Panasonic | G9, GH5, GH5S, S1, S5, S1H, BGH1, GH3 |
| Canon | EOS 5D Mark III, EOS 5D Mark IV, EOS 5DS R, EOS 5DS, EOS 6D Mark II, EOS 6D, EOS 80D, EOS 90D, EOS M50, EOS R, EOS R6, EOS R5, EOS M6 II, G7X 3, EOS RP, EOS 77D, EOS 800D |
| Nikon | D850, D780, Z5, Z6, Z7, Z6II, Z7II, Z50 |
| Olympus | E-M1 II |
| FUJIFILM | X-T3, X-T4, X-T20, X-T30 |
| Z CAM | Z CAM E2 |
| Blackmagicdesign | BMPCC 4K, BMPCC 6K |
| Sigma | FP |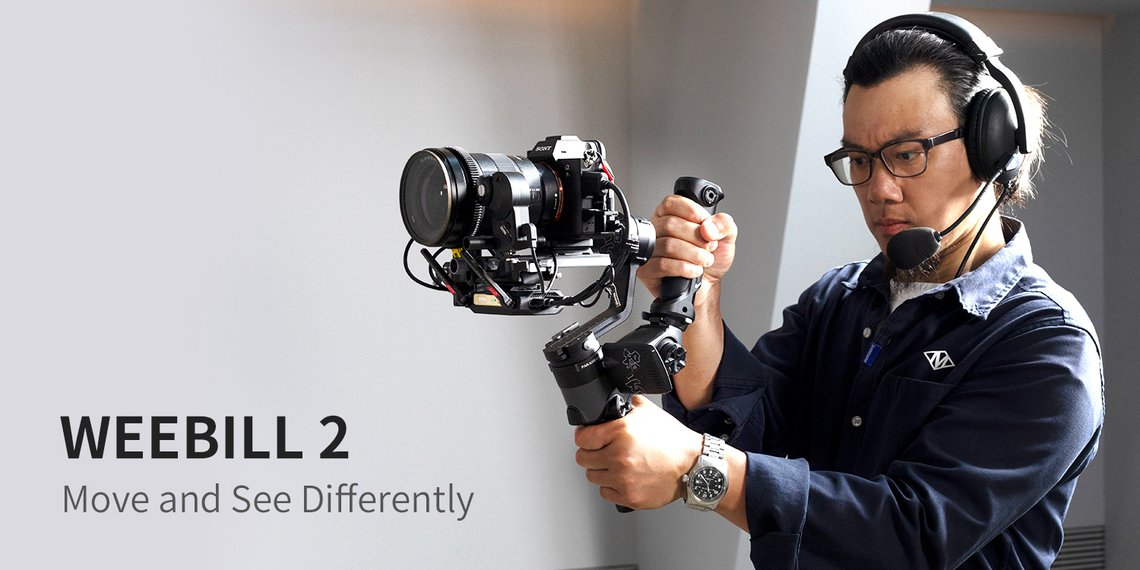 2.88" Full-Color Flip-out Touch Screen
Tap to monitor and adjust the parameters of the stabilizer and camera. Use with TransMount Image Transmission Transmitter (purchase separately) to get high-quality image transmission and try new ways in the shooting
 

New Design Focus Control Wheel
Focus control wheel supports adjustments on the roll axis, aperture, ISO, electronic/mechanical follow focus, and zoom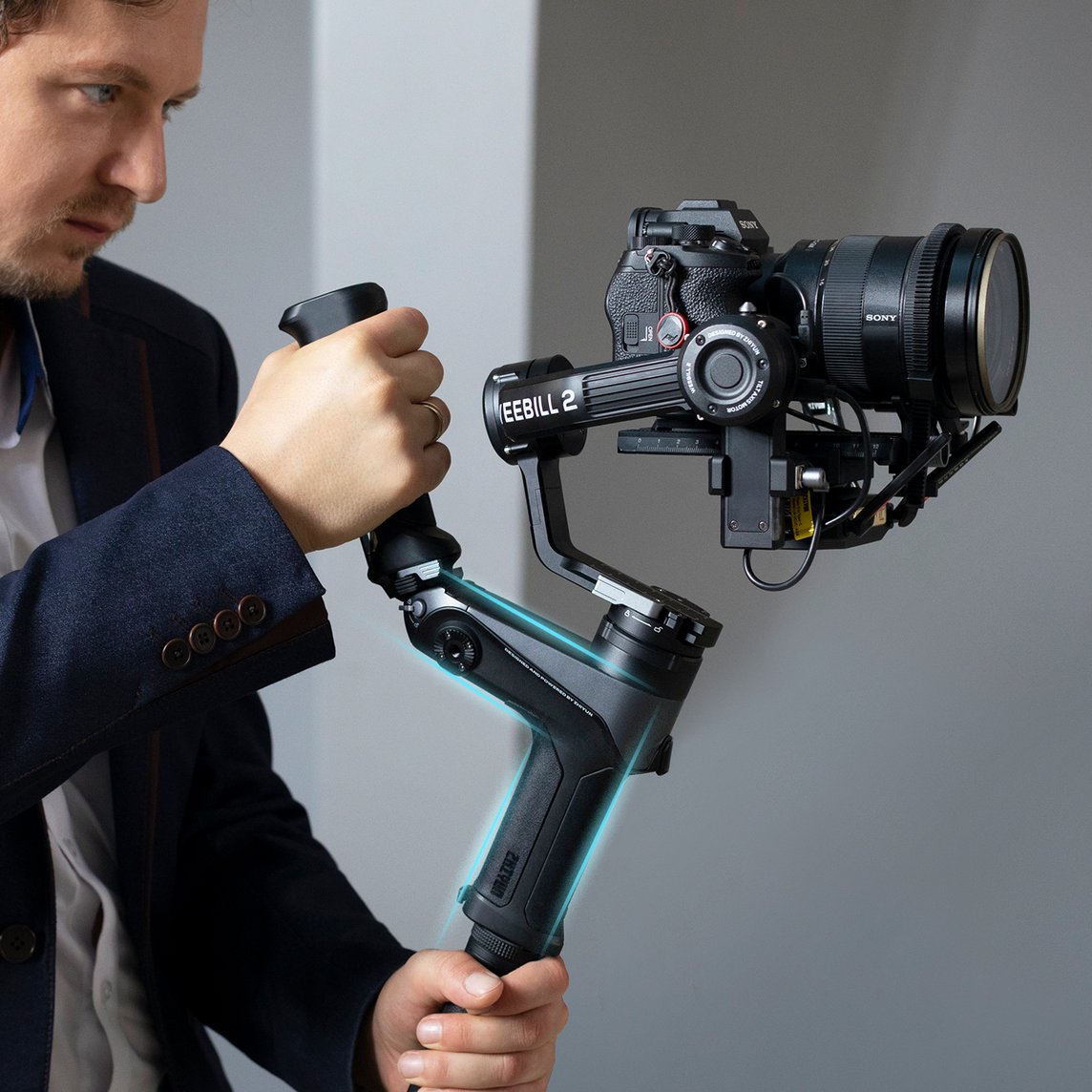 Classic Design with Effort-Saving Sling Grip
With the classic structure and sling grip design in the WEEBILL series, an effort-saving sling mode is within reach with no extensions added and structure altering. Easy to switch modes and works great when shooting at low angles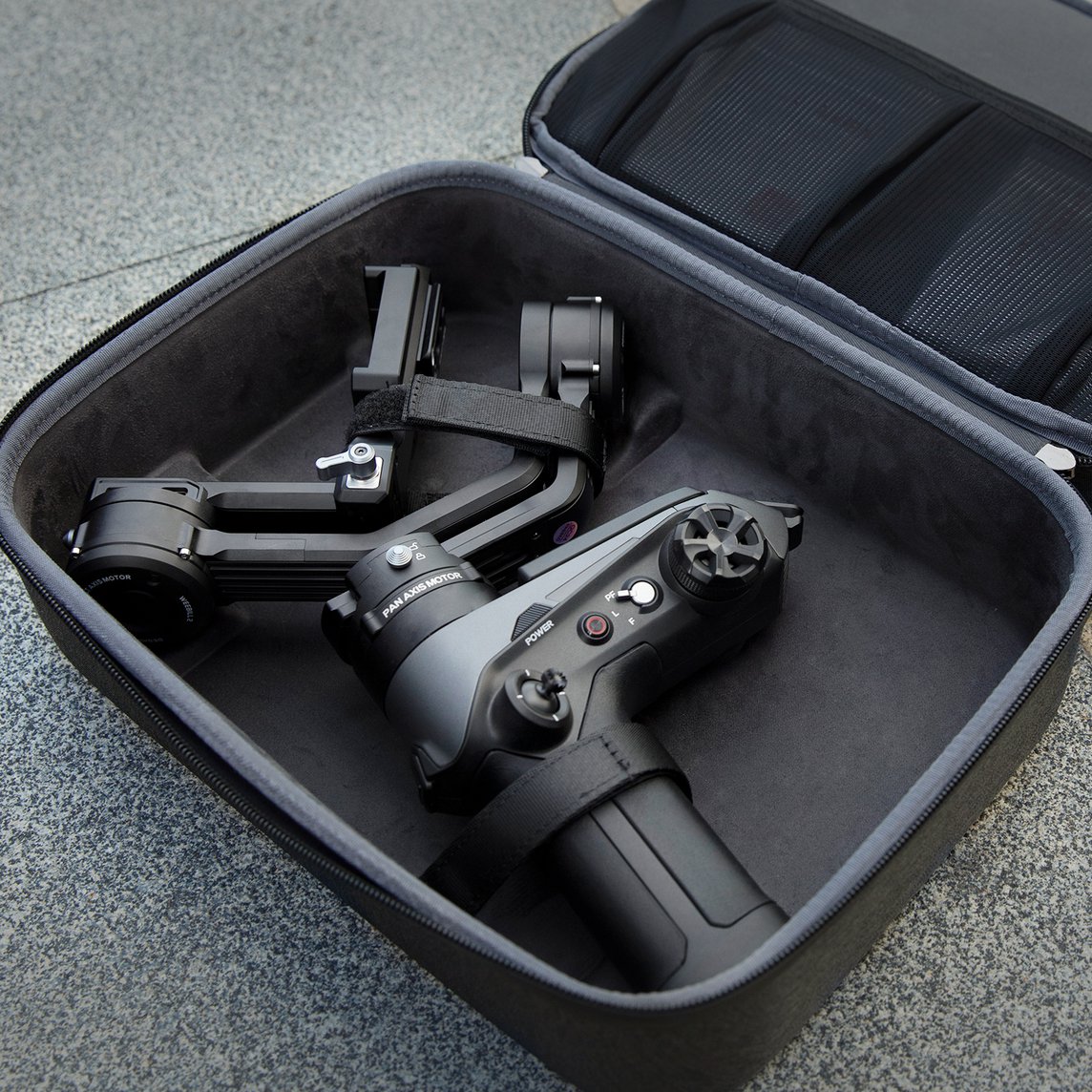 Portable Storage Bag
With double compartments and multi-compartment design, it can accommodate a variety of additional parts. At the same time provide adequate protection for the stabilizer body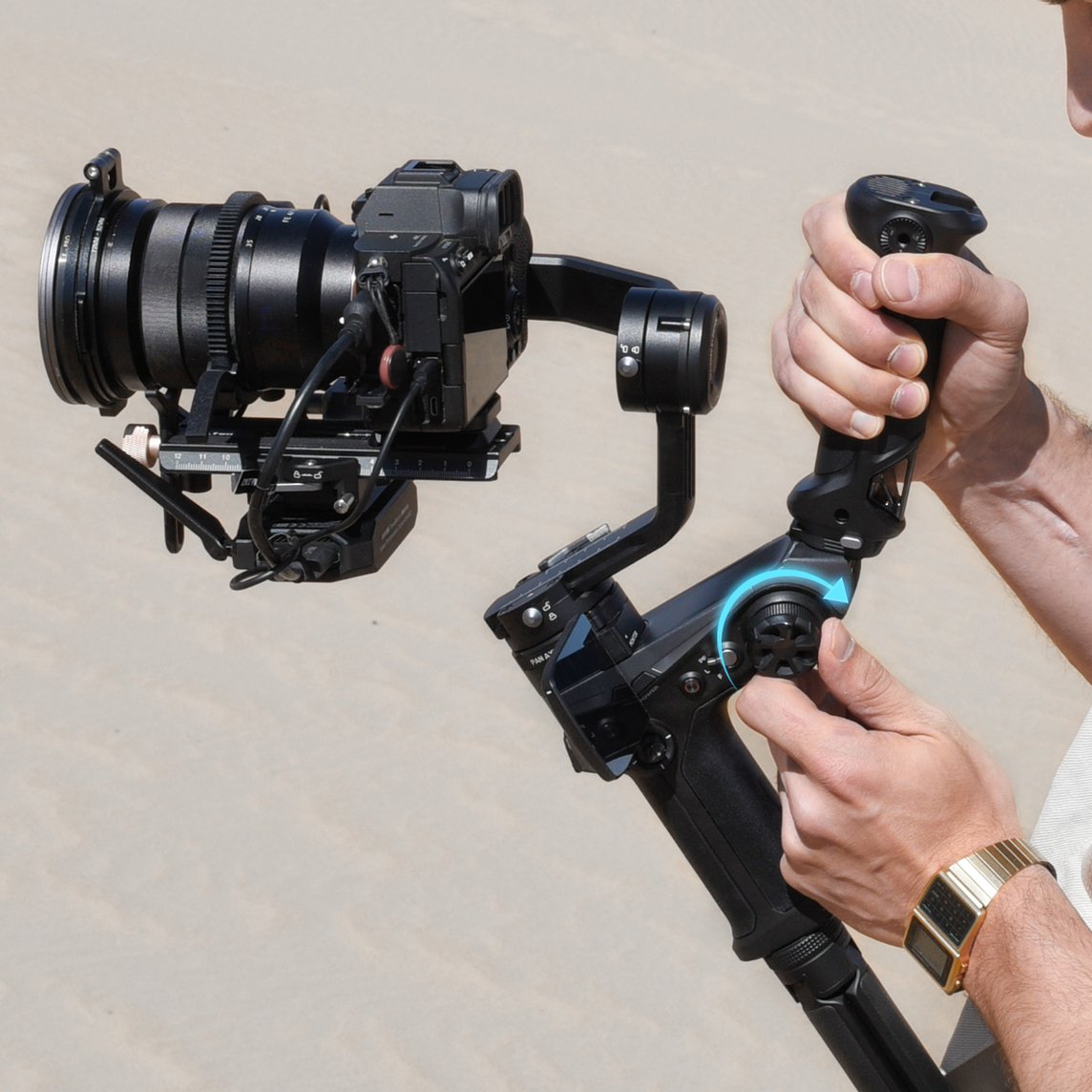 Accurate Focus/Zoom Control
Paired with focus/zoom control motor to adjust focus or focal length. Supports customized adjustment of focus control sensitivity in three levels: Low/Medium/High.
*Requires TransMount Focus/Zoom Control Motor and TransMount Video Transmission Transmitter (AI)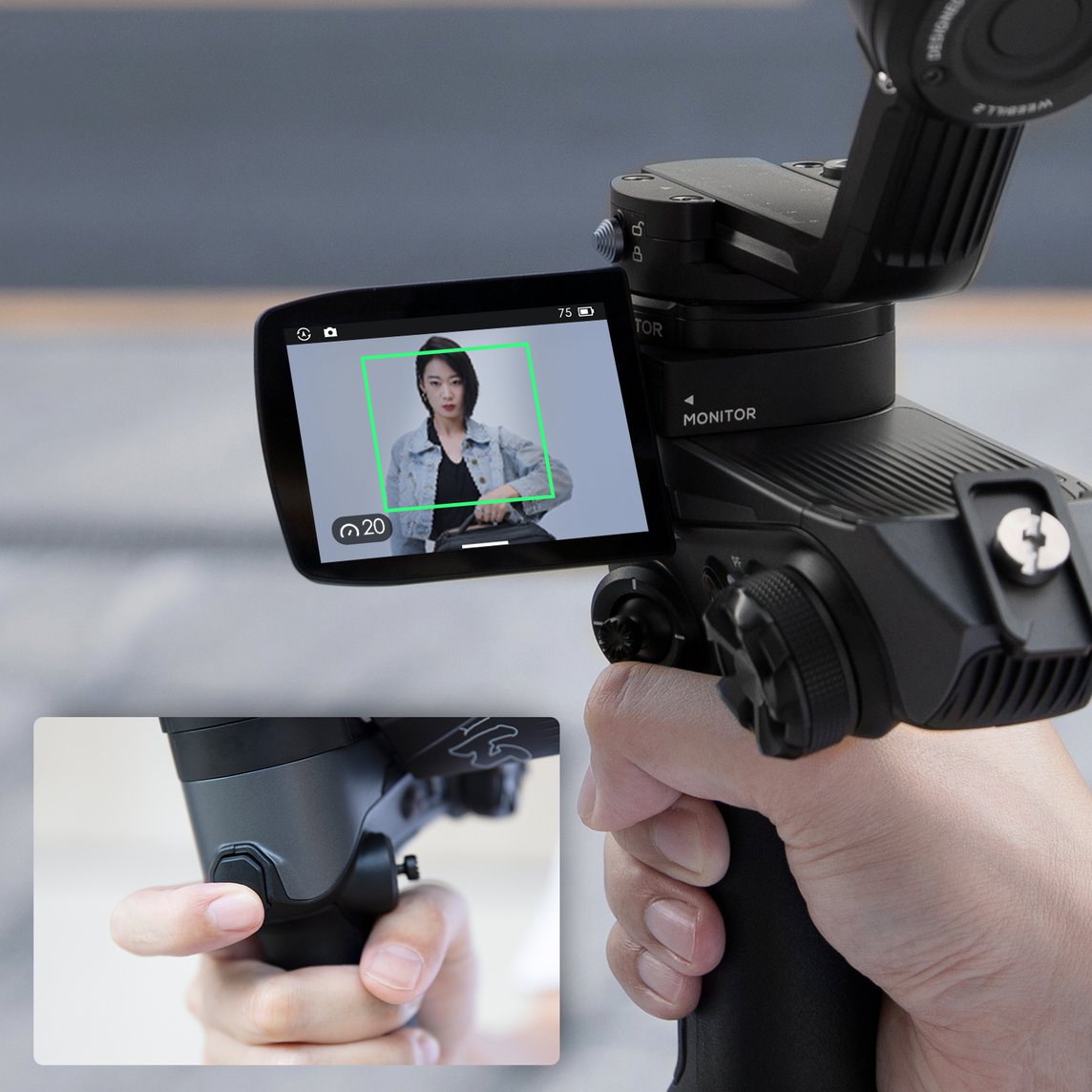 Activate SmartFollow with a Single Press
A bigger screen for a high-quality wide vision and easier control. Activate SmartFollow with a single press.
*This feature needs to be used with TransMount Video Transmission Transmitter (AI).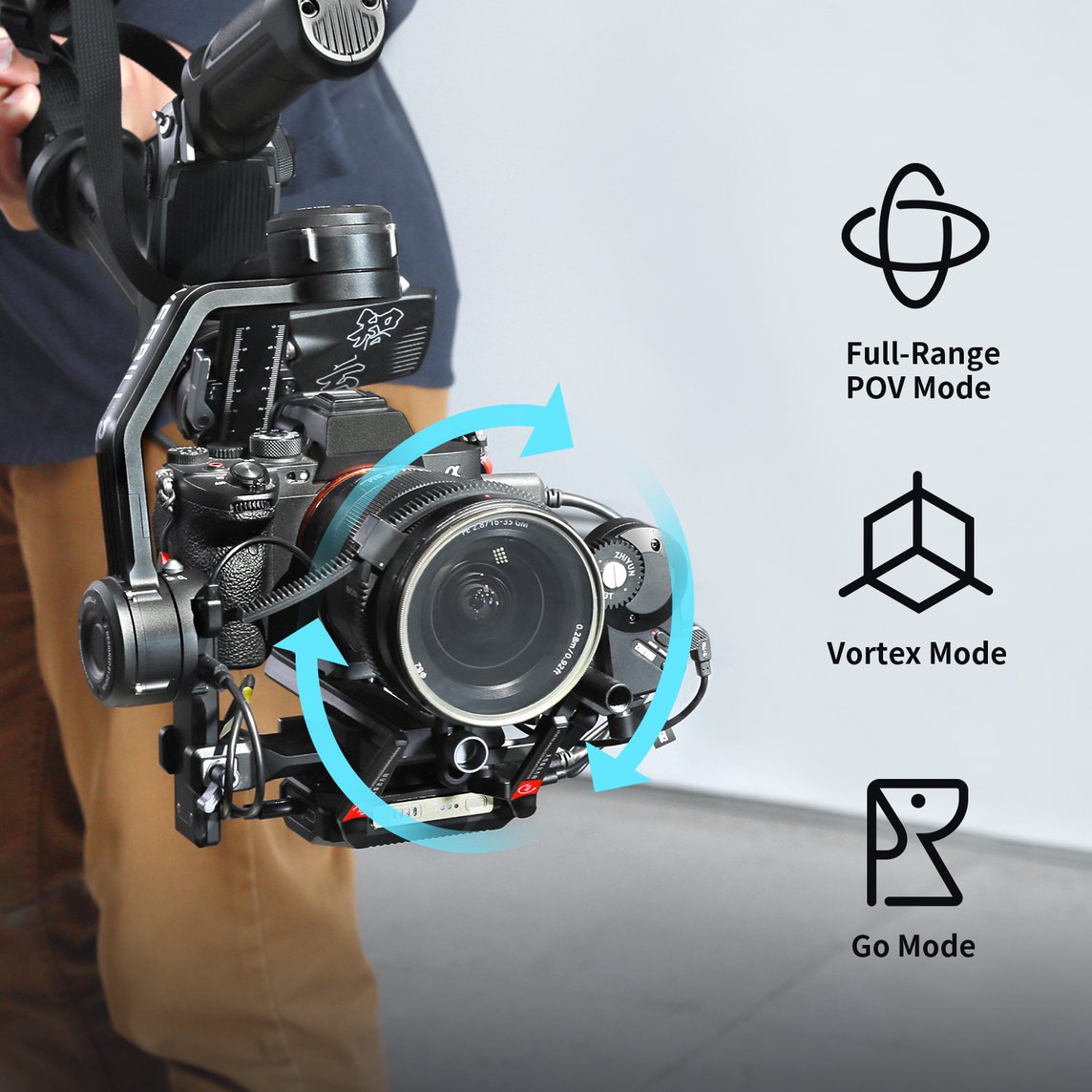 Experience Creativity
Panorama, timelapse, hyper-lapse, long-exposure hyper-lapse, Single-press portrait mode, full-range POV, Vortex, and Go mode...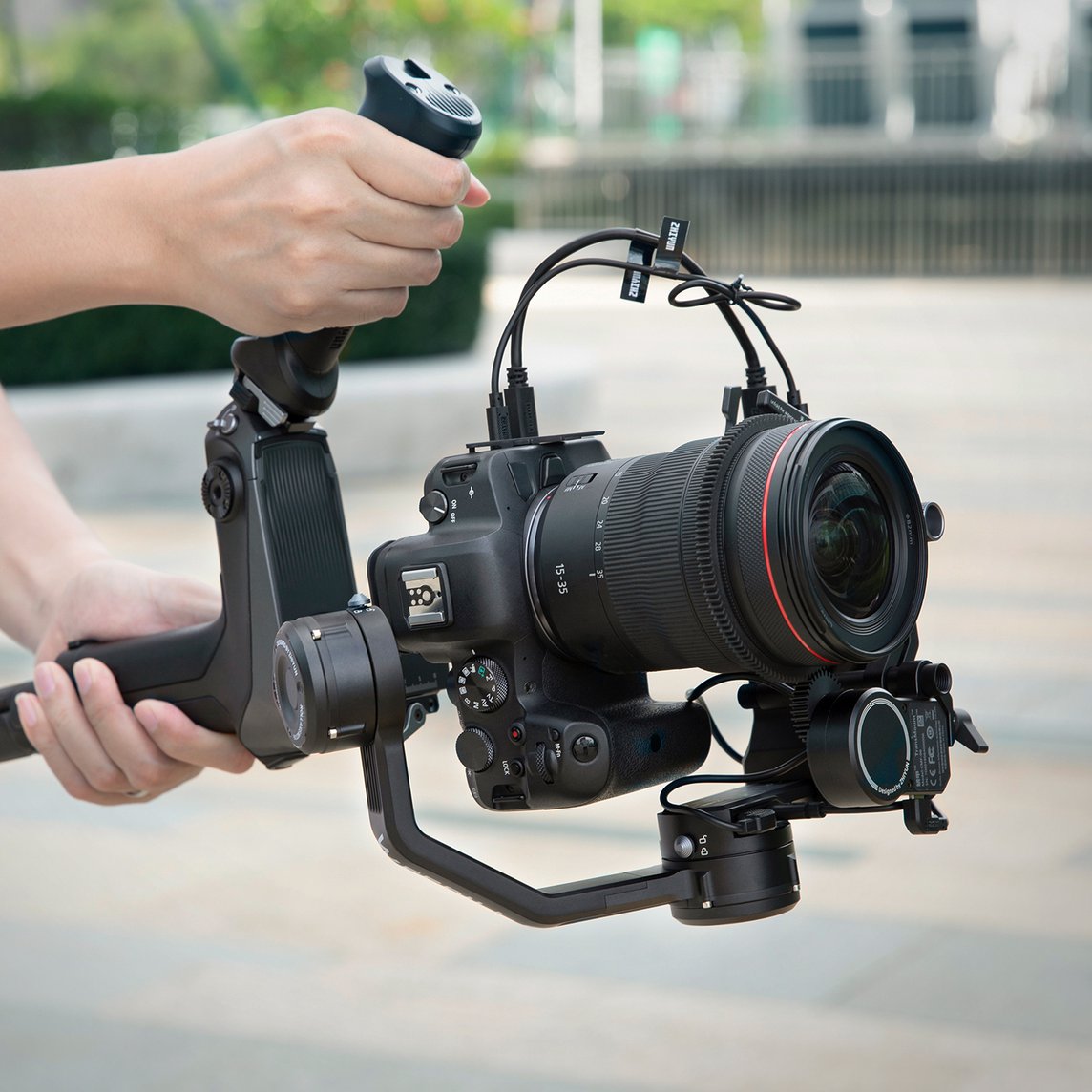 One Click into Vertical Mode
Just One Clik on the Screen, your Set up is Ready, let's make your live Steam or Tik Tok Video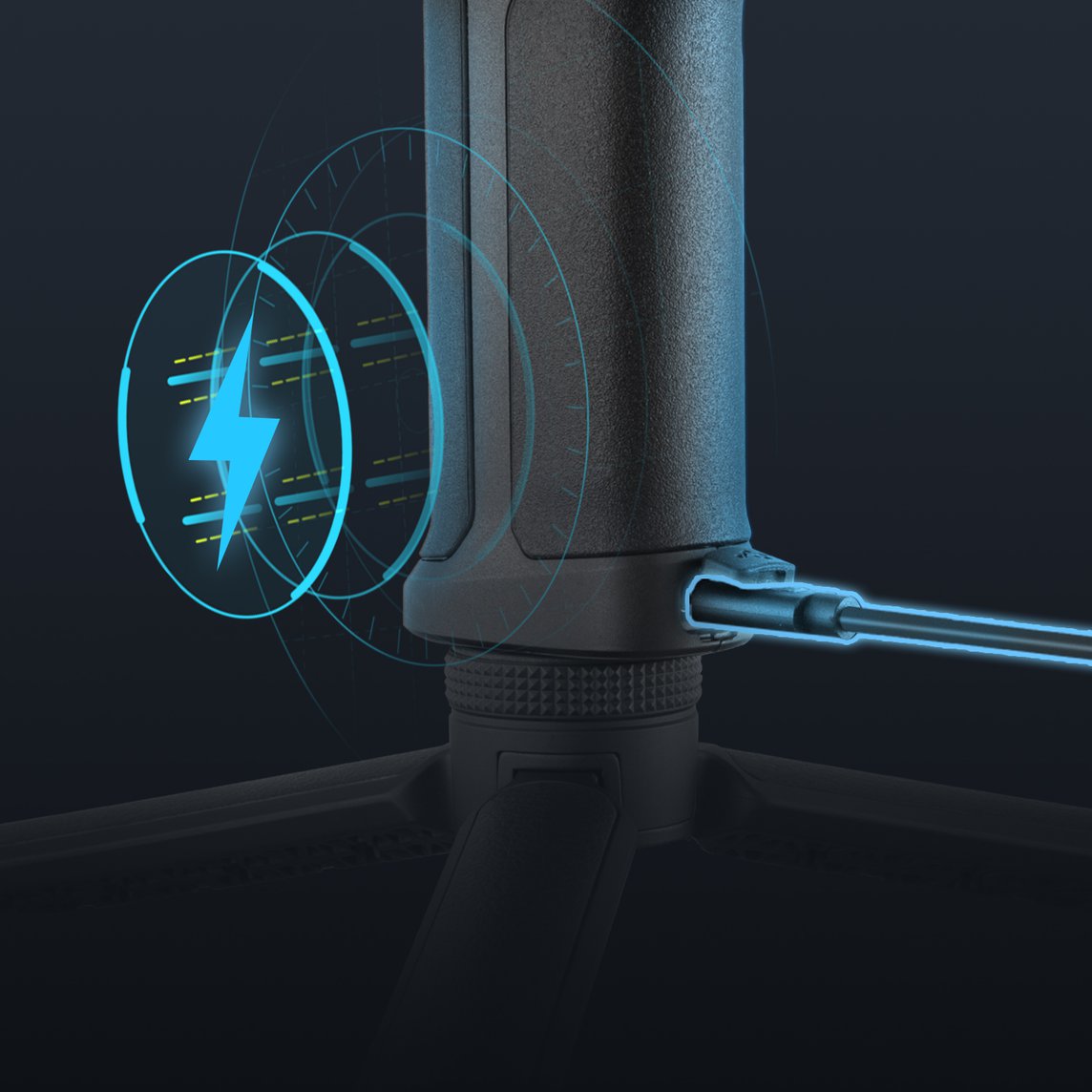 Battery supports PD fast charging
WEEBILL 2 supports fast charging. Charging time can be minimized to 1.6 hours and the maximum runtime can reach 9 hours. The stabilizer can still work while charging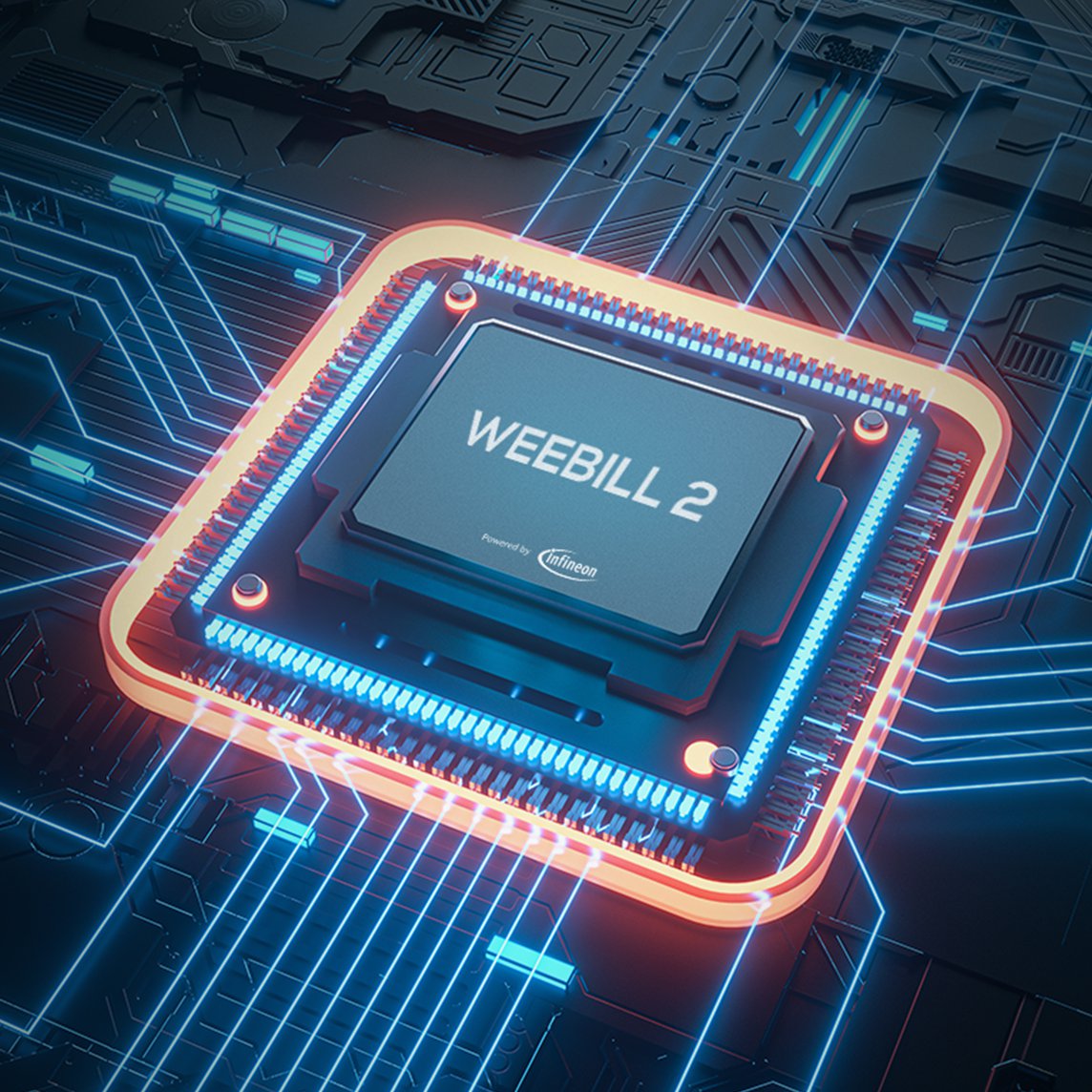 Powerful Chip with Dynamic Stabilization
This extraordinary stabilizing performance is what you've never seen before thanks to the Infineon two-filter interruption vector-splitting sensor. It analyzes the complex interruptions and precisely compensates any micro-jittery, making WEEBILL 2 so smooth and highly responsive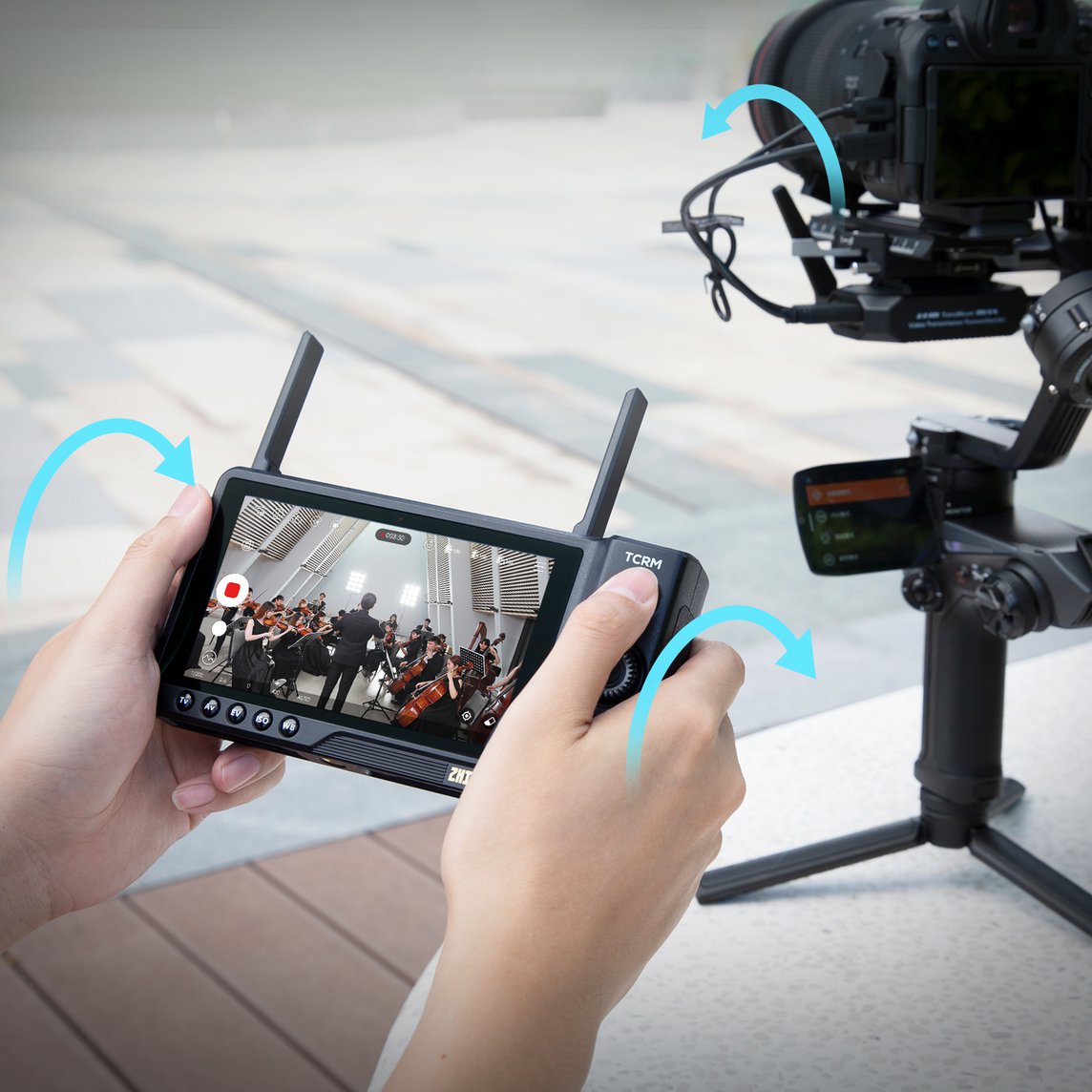 Motion Sensor Control
Try motion sensor control for more convenient high-level filming. Touch screen for switching stabilizer modes and reposition.
*Requires TransMount Image Transmission Transmitter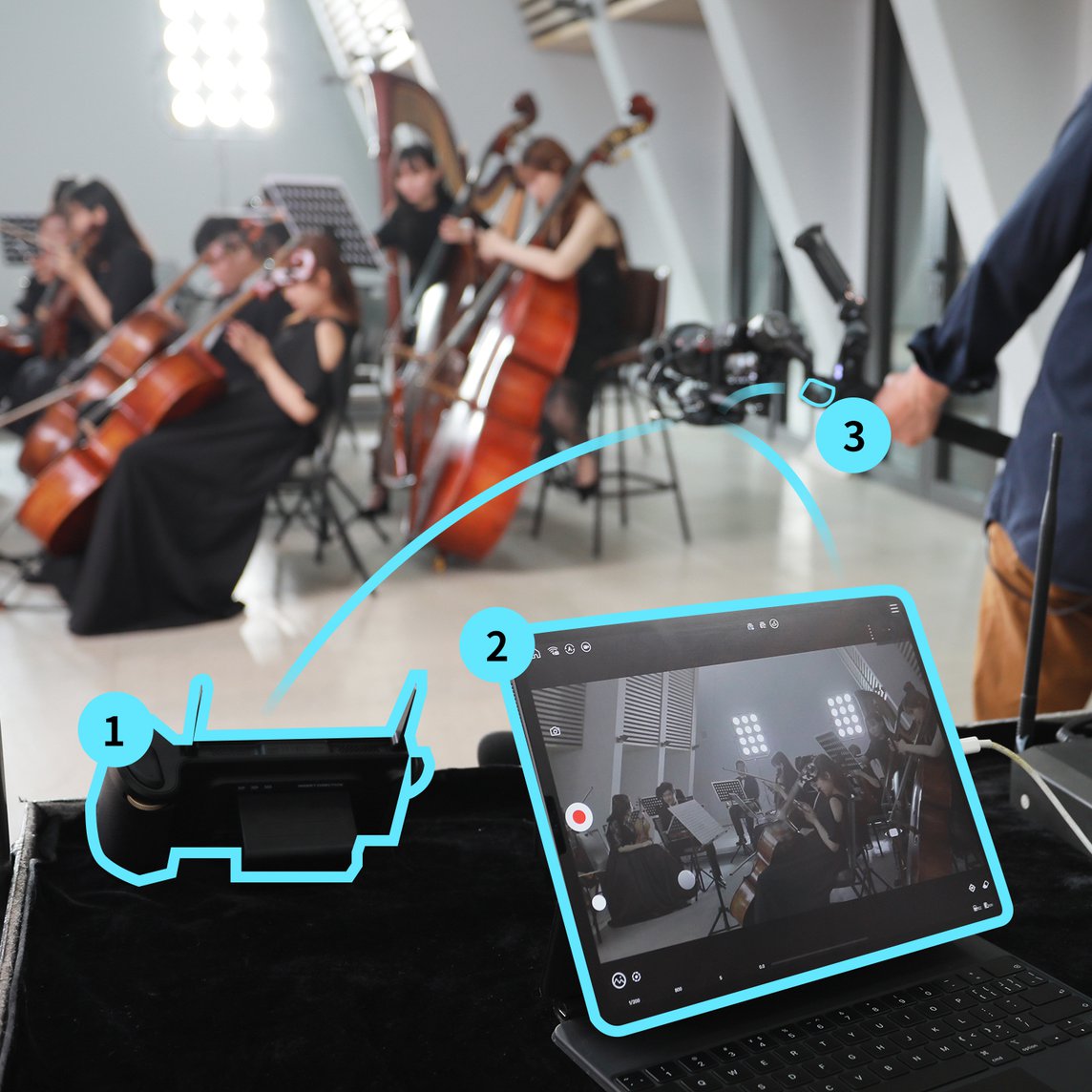 Teamwork Monitoring
Available together with iPad and smartphone. Newly added screen monitoring. Videographer, director and focus motor operator can monitor the footage at the same time and engage in a more efficient teamwork.
*TransMount Video Transmission Transmitter (AI) is required for image transmission via WEEBILL 2 screen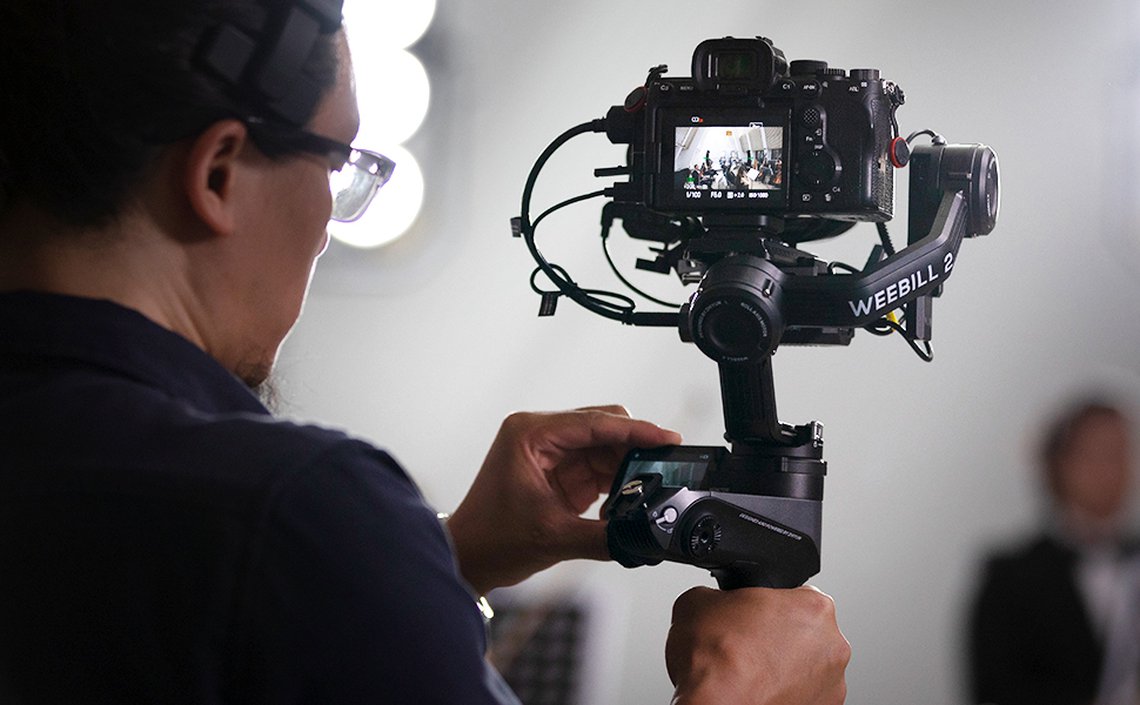 Different Among Standard Version, Combo Version and Pro Version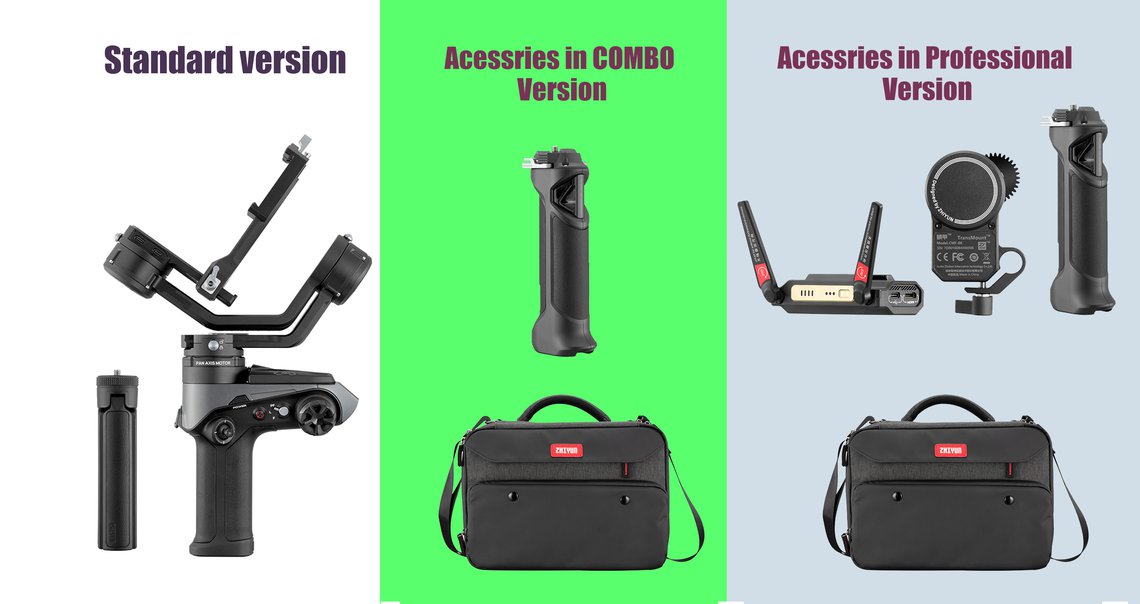 ZHIYUN CRANE 2S CAMERA GIMBAL STABLIZER
Sale would be available on Gimbalgo.com & USA Amazon Soon...
Buy Now
We are the authorized retailer of Zhiyun and the product we sold is under factory warranty service, furthermore, you can register in our website to extend your warranty service to 2 Years Register Now