Zhiyun Crane M2 Overview:
To make every one a true filmmaker of their daily lives, ZHIYUN brings a new handheld stabilizer designed for multiple devices for users of all levels. Featuring a more easy-to-use quick setup system and smart lock design, as well as six creative operation modes, CRANE-M2 easily goes wherever you go and offers endless possibilities to your everyday creation.

Notice:
1.The control features of TransMount SmartSling Handle may vary on different cameras. Please refer to Compatibility List.

Specifications:
Valid Payload: 130g - 720g
Tilt/Roll/Pan Mechanical Range: 360 °(Infinite Rotation)
Bluetooth: Bluetooth 4.2
Wi-Fi: 2.4 GHz
Capacity of the battery: 1100mAh
Battery Runtime: 7h (Laboratory data
Charging Time: 2h (Laboratory data)
Tilt Mechanical Range: 310°
Roll Mechanical range: 324°
Mechanical range: 360° unlimited rotation
Tilt Adjustable angle: -45°~ 260°
Roll Adjustable angle: -70° ~ 70° (Switch from landscape mode to portrait mode with a 40° angle)
Adjustable pan angle: -180° ~ 180°
Operating temperatures: -10℃ ~ 45℃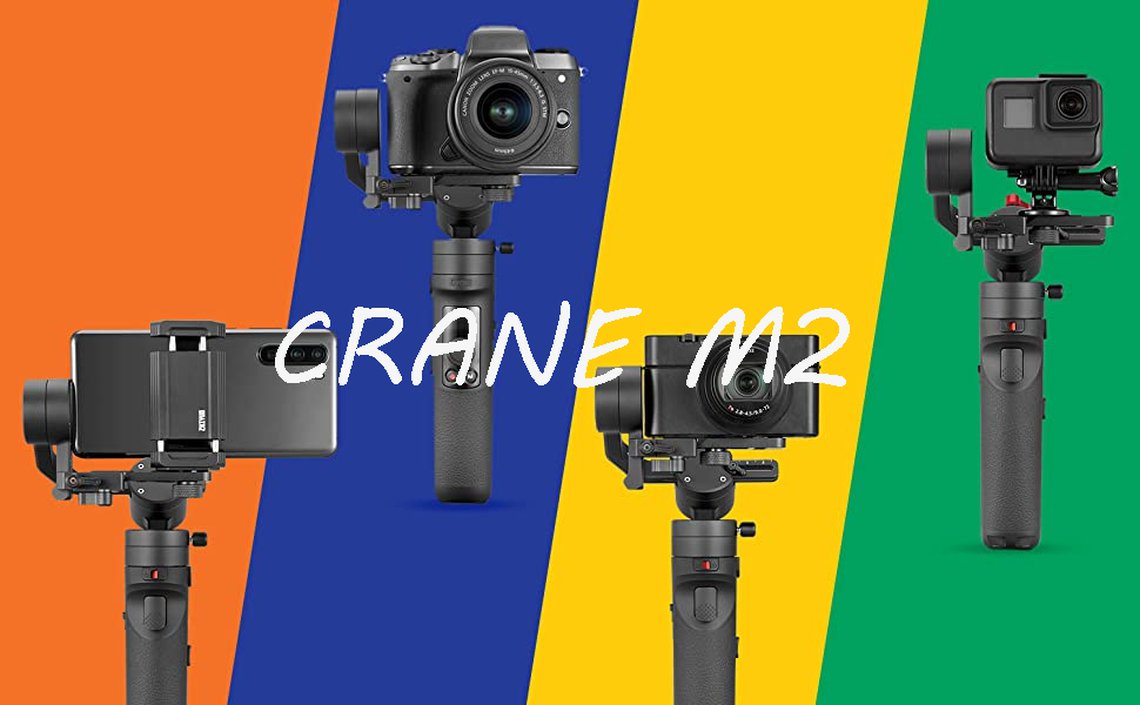 All in One- Ultimate Versatility
Zhiyun CRANE-M2, with unprecedented all-in-one design, offers great compatibility to multiple devices, such as compact cameras, light mirrorless cameras, smartphones, and action cameras.
(Dedicated accessories are needed for mounting phone and action cameras)
Standard Package:
1 X CRANE-M2
1 X Carrying Case
1 X USB 3.0 to Type-C Cable
1 X Hand Strap
1 X Tripod
1 X 1/4 Camera Mount Strew
1 X Phone Holder
1 X Quick Release Plate
1 X Quick Start Guide
1 X Eachshot Clean Cloth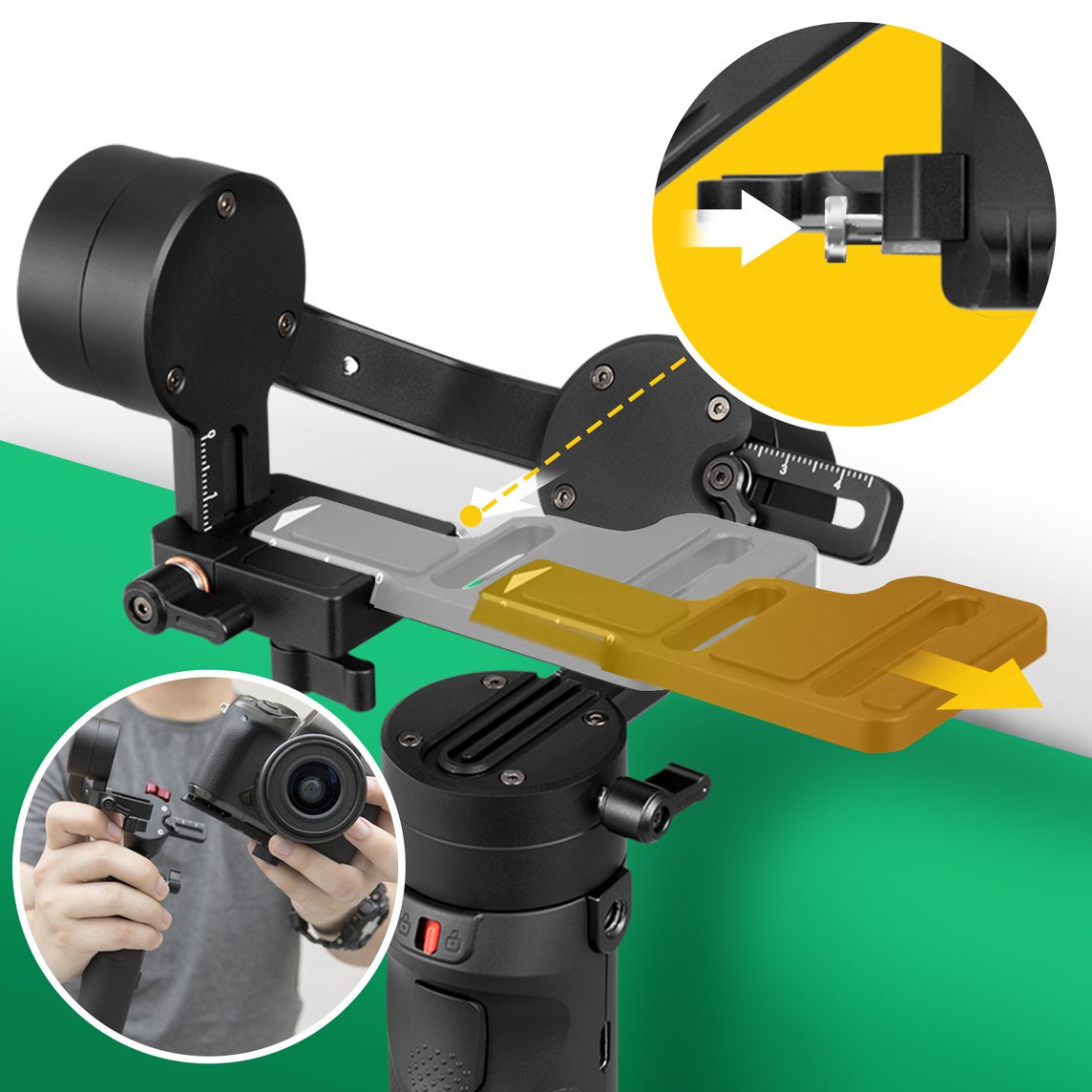 Easy Setup. Get Ready Anytime
CRANE-M2 is designed with a whole new quick-release system - Lite. You can quickly mount or dismount your camera with a single press of the lock button.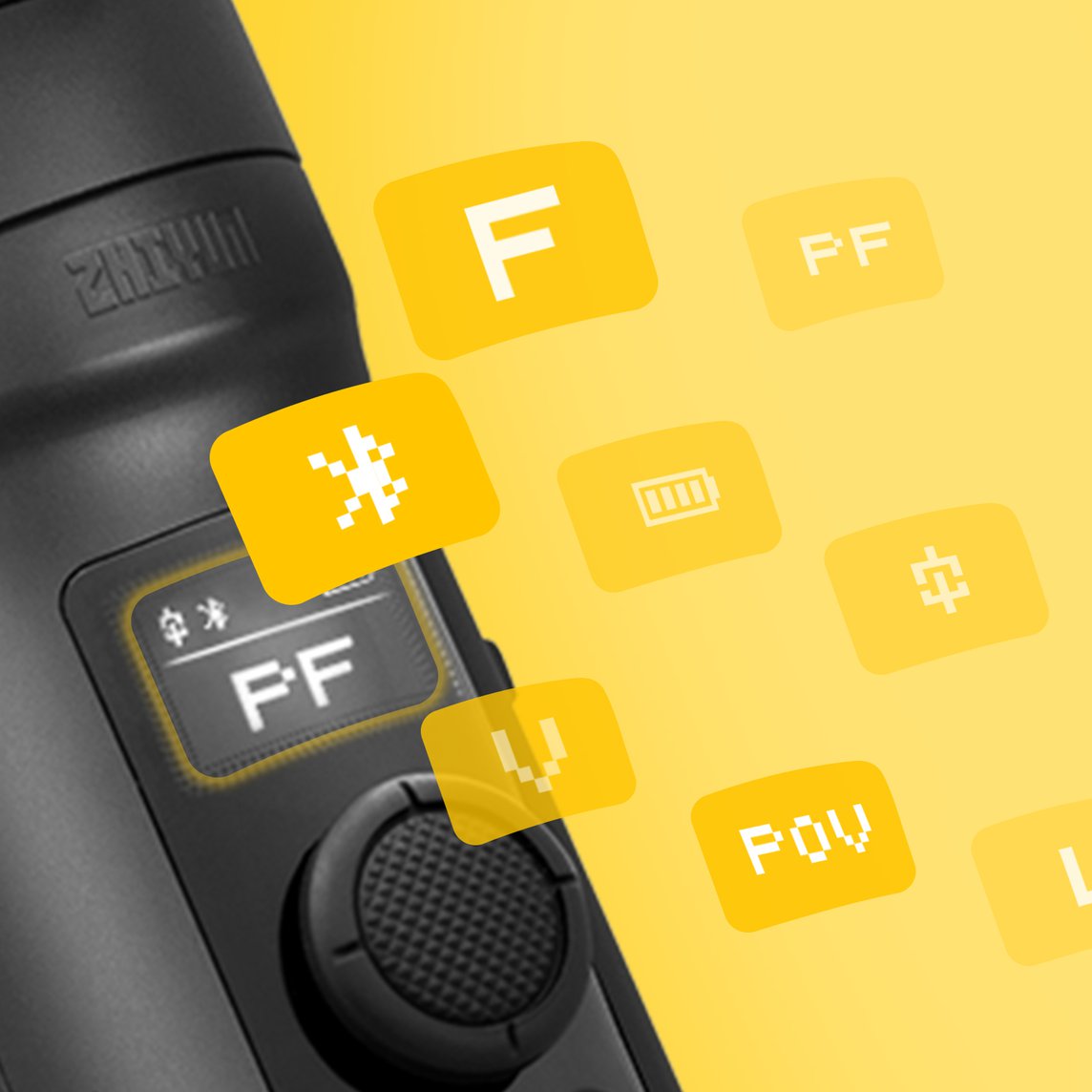 Intuitive OLED Display
The intuitive OLED display will show the gimbal mode, Bluetooth & connection status, battery level and various gimbal parameters.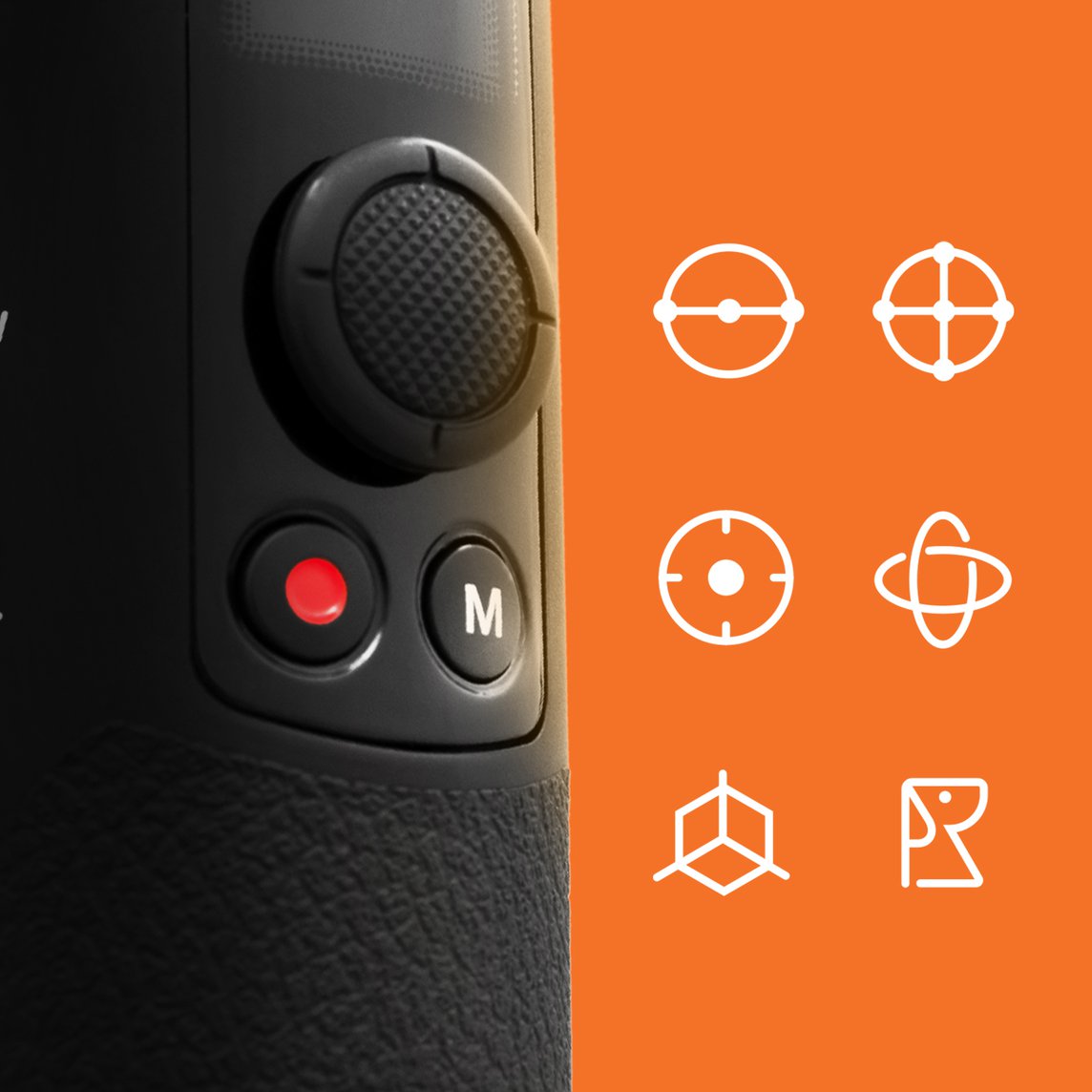 Unleash Infinite Possibilities
CRANE-M2 Support PhoneGo Mode, Following Mode, Pan Following Mode, Locking Mode, POV mode, and Vortex Mode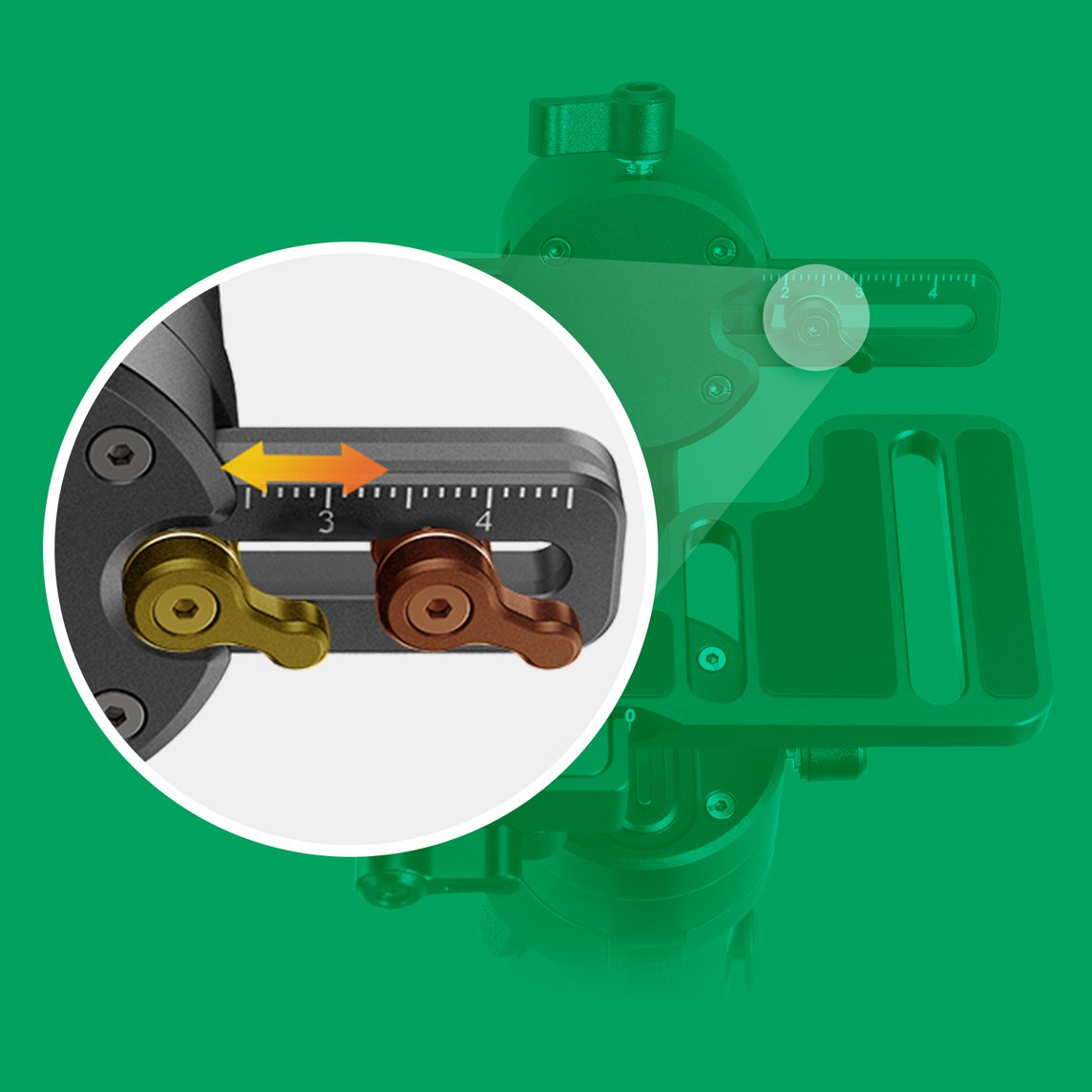 Unique scale mark
With a unique scale mark and memory lock, balancing can be easily finished and preserved, once and forever, saving much trouble of readjustment every time.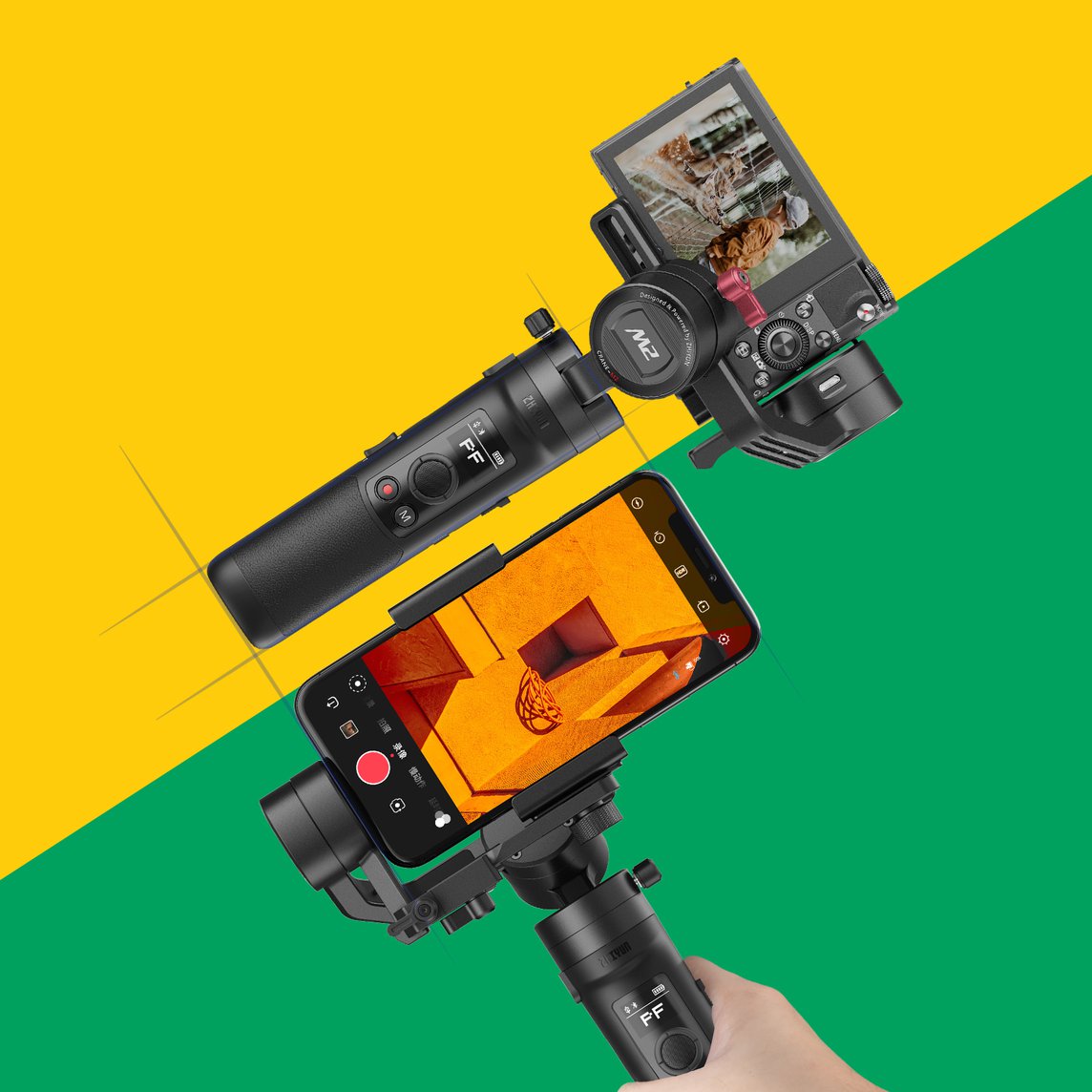 Small Body with Bigger Vision
With a sleek body and compact size, CRANE-M2 offers great comfort to your hand and unrivalled control over your camera.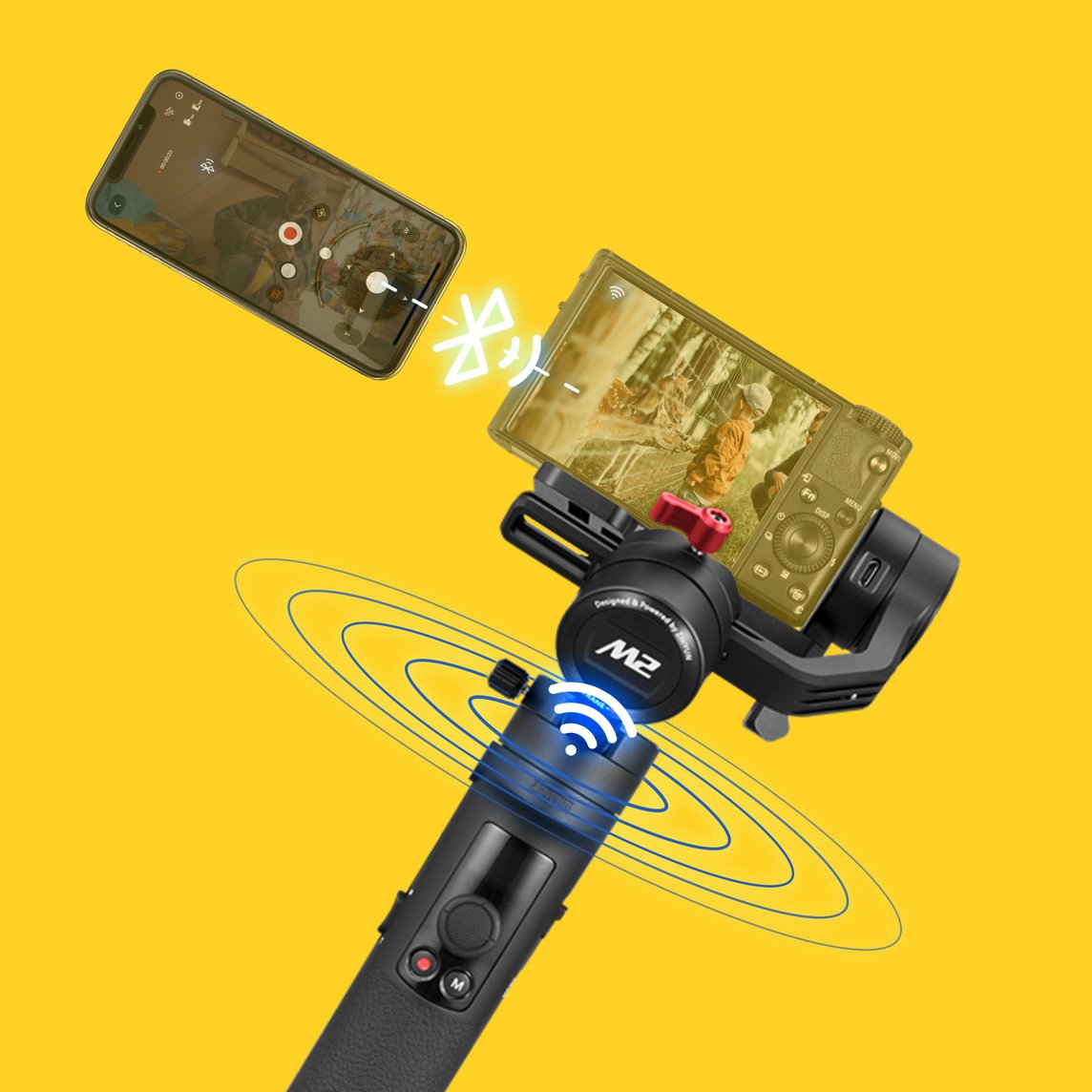 WiFi-and-Bluetooth control module
CRANE-M2 allows you to control your camera wirelessly through the gimbal handle. Once paired via ZY Play, your camera and the gimbal will automatically pair again when turned on.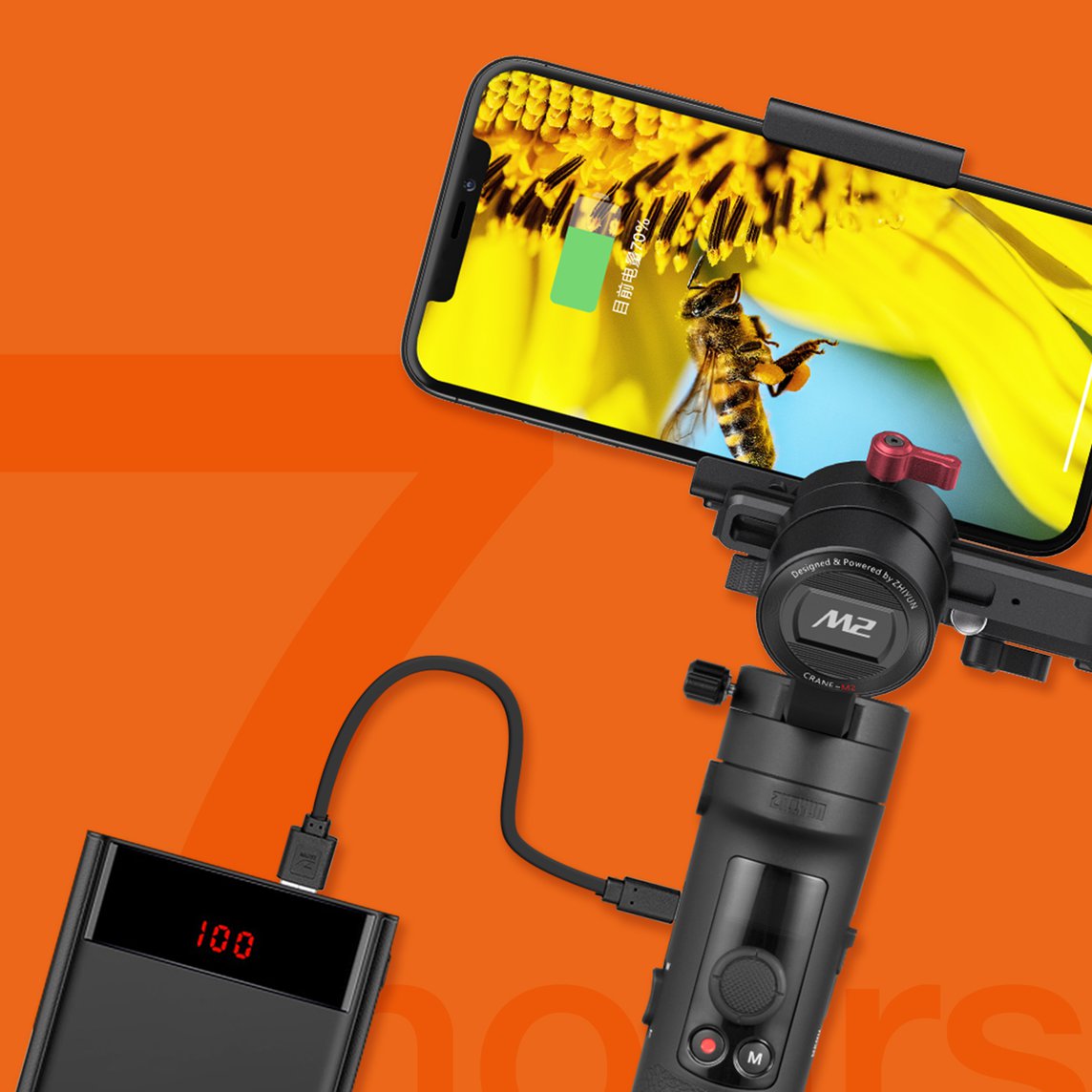 Vlogging Non-Stop
CRANE-M2 boasts an impressive runtime of up to 7 hours to keep you powered throughout your adventures. Besides charging your phone, CRANE-M2 can also be charged with a power bank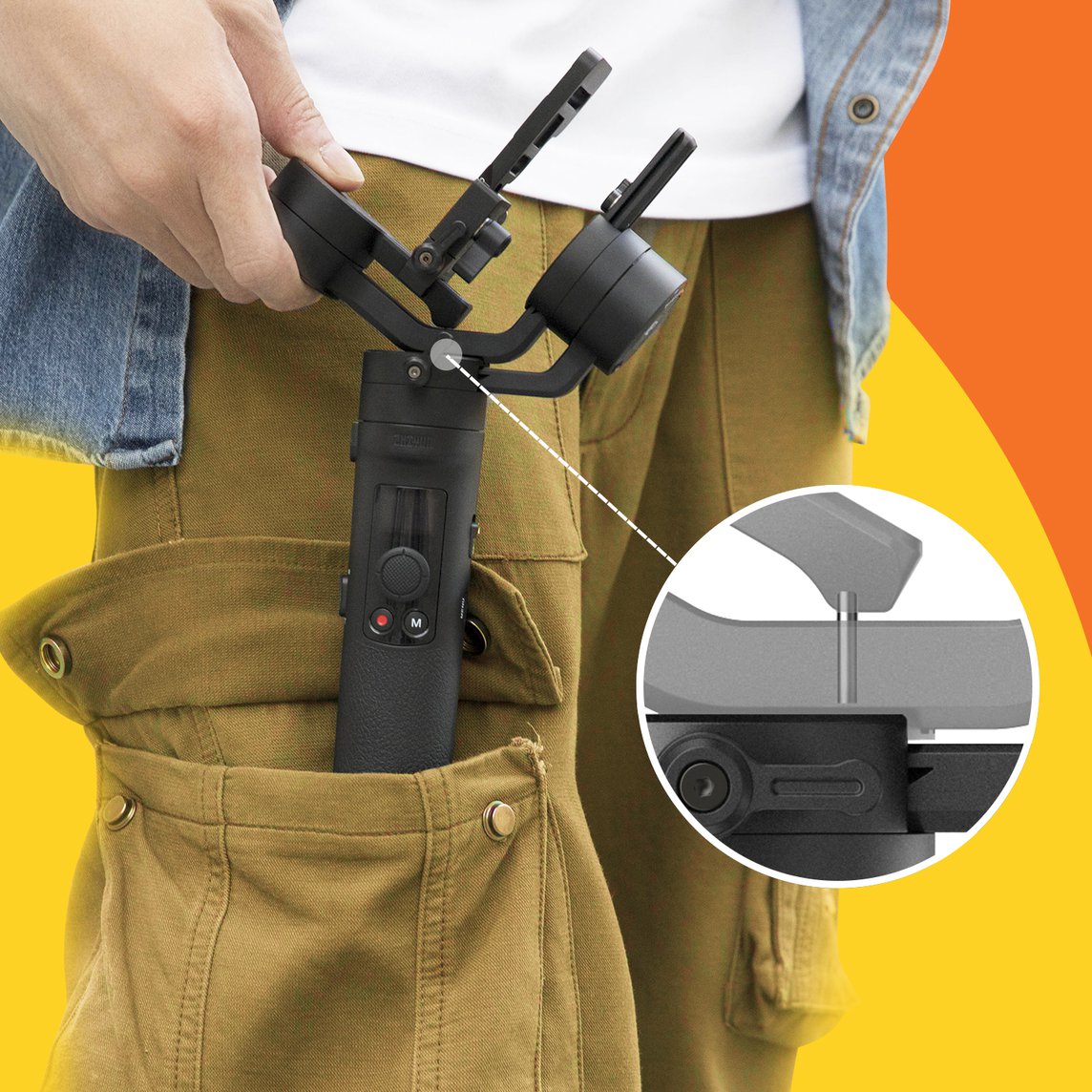 Smart Lock Design
You can lock all three axis during going to another scene, just lock and go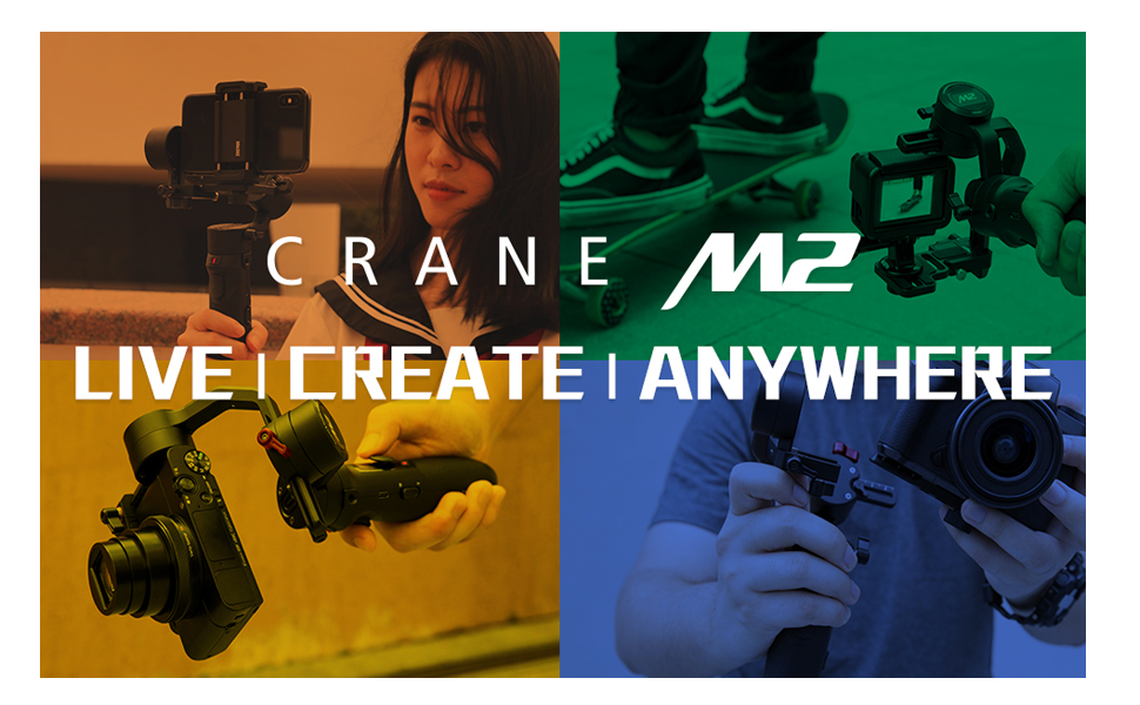 Zhiyun Crane M2 Grip Control and APP Control Supported Cameras:

Sony : ILCE- 5100/6000/6300/6400/6500 DSC-RXO/RXOM2/RX100M4/RX100M5/RX100M6/WX500/HX90/HX99
Panasonic: DMC-GX85/ZS110GK/LX10GK, GF10KGK DC- GX9KGK/GX9GK/GF9KGK/GF9XGK/ZS70GK/ZS220GK/LX100M2GK
Canon M50
GoPro HERO 5/6/7
Mobile Phone: Most popular mobile phone on the market * This table will be updated in line with firmware update and is subject to change without prior notice * It can handle a large payload of 0.72kg / 1.58 lbs *More information, please look at Installation Manual added below before buying - CRANE-M2 Compatibility List
IMPORTANT NOTE:
1. Please put your camera on video mode, so Crane M2 can control camera video recording after WiFi connection
2. Crane M2 can't control video recording for Sony a6000 by Grip Control
3. Please Set your GoPro 7/6 Wifi to 2.4GHz. or ZY Play App would not able to detect your GoPro 7/6


 
Zhiyun Crane M2 Gimbal Stabilizer
Sale available on gimbalgo.com & USA Amazon
Buy now
We are the authorized retailer of Zhiyun and the product we sold is under factory warranty service, furthermore, you can register in our website to extend your warranty service to 2 Years Register Now