Zhiyun Weebill 2 3-Axis Handheld Gimbal Stabilizer for DSLR Camera Mirrorless Cameras Professional Video Stabilizer Compatible with Sony Nikon Canon Panasonic LUMIX
【2.88" Full-Color Flip-out Touch Screen】Integrated 2.88" touch screen with the retractable & flip-out design. Parameter adjustment and monitoring in all shooting angles with just a few taps
【Compatible with DSLR and Mirrorless Cameras 】Strong structure with upgraded motor torque and performance. Compatible with lens combos of mirrorless cameras and DSLR cameras
【New Design Focus Control Wheel】We redesign the Focus Control Wheel for a more comfortable and smooth control experience, also it can supports adjustments on roll axis, aperture, ISO, electronic/mechanical follow focus, and zoom
【Classic Effort-Saving Sling Design】An effort-saving sling mode is within reach with no extensions added and structure altering. Easy to switch modes and works great when shooting at low angles
【Battery Support PD quick Charging】WEEBILL 2 supports fast charging. Charging time can be minimized to 1.6 hours and the maximum runtime can reach 9 hours. The stabilizer can still work while charging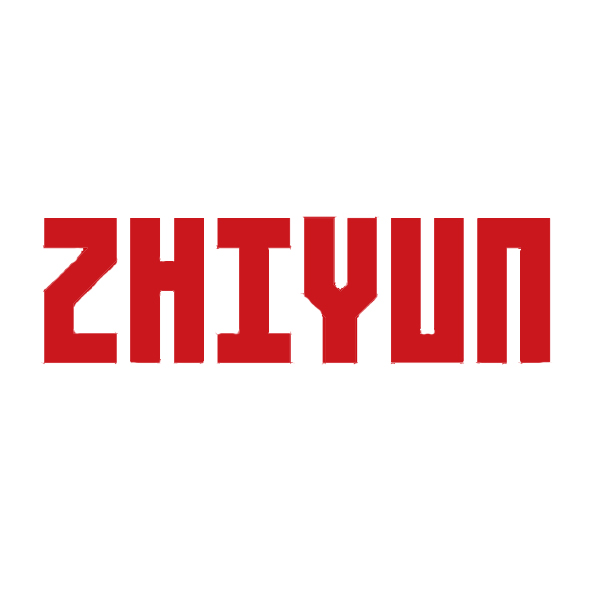 100% Original
We guarantee you the sale of Original Brands.
Payment Options
We accept PayPal for payment
Free Shipping
Delivery to 100+ Locations by Express or Post.
30-Days Returns
Return or exchange items purchased within 30 days.
Zhiyun Weebill 2- Move and See Differently
The WEEBILL-S incorporates the underslung mode design of its predecessor, the WEEBILL LAB, and also has a more compact form as well as other new features. The sling mode design consists of a handle on the rear that allows for easy switching to underslung mode as well as better handling in all other modes. Other improvements include upgraded motors and stabilization algorithm. The WEEBILL-S features 300% more motor torque and 50% more responsiveness. This allows you to better balance camera/lens combos such as the Canon 5D Mark IV with a 24-70mm zoom lens.

Main Features:
"Unique Robust Build- Artistic and Well-Crafted"
WEEBILL 2 combines well-crafted lines with the artistic structure to bring the new stabilizer into life. A creative rotatable flip-out touch screen to make every feature and operation easier.
Classic Design with Effort-saving Sling Grip
With the classic structure and sling grip design in the WEEBILL series, An effort-saving sling mode is within reach with no extensions added and structure altering. Easy to switch modes and works great when shooting low angles.
"Powerful chip with dynamic stabilization -Two-filter interruption vector-splitting sensor"
Introducing the revolutionary Infineon two-filter interruption vector-splitting sensor in WEEBILL 2. The sensor will analyze the complex interruptions, improve stability with its core algorithm and precisely compensate any micro-jittery, providing a smoother follow and quicker response for the stabilizer
"2.88"" Full-color Flip-out Touch Screen-Various features and footage monitoring in a few taps"
Integrated 2.88" touch screen with the retractable & flip-out design. Parameter adjustment and monitoring in all shooting angles with just a few taps.
Brand new UI design, tap to monitor and adjust the parameters of stabilizer and camera. Use with TransMount Image Transmission Transmitter to get high-quality image transmission and try new ways in shooting.
Timelapse &motionlapse. Set and done via the touch screen without using the app.
"A bigger screen for a high-quality wide vision and easier control. Activate SmartFollow with a single press.
Notice: *This feature needs to be used with TransMount Video Transmission Transmitter (AI)."
Versatile Compatibility                                                                                                                                                                                                                                                        Compatible with DSLR and mirrorless cameras (Check camera compatibility list for details)
Strong structure with upgraded motor torque and performance. Compatible with lens combos of mirrorless cameras and DSLR cameras. Supports extensions of professional accessories
Focus Control Wheel
The focus control wheel supports roll axis control, aperture, ISO, electronic focus and focus motor adjustment.
Experience Creativity
Panorama, timelapse, hyper-lapse, long-exposure hyper-lapse, Single-press portrait mode, full-range POV, vortex, go mode
Battery
"WEEBILL 2 supports Fast Charge policy. Charging time can be minimized to 1.6 hours and the maximum runtime can reach 9 hours. The stabilizer can still work while charging.
*Supports PD Fast Charge policy. PD could reach a theoretical peak of 24W 15V/1.6A. All the data were collected from internal experiments of ZHIYUN lab in standard environments.  Please refer to actual use of this product."
Advance Features:
"TransMount Video Transmission Transmitter (AI) - Advanced transmission and control"
Dedicated to WEEBILLL 2, TransMount Video Transmission Transmitter (AI) supports up to 1080P 60FPS high-quality output, the time delay can be down to 60ms and the transmission distance can be up to 150m. A satisfaction for monitoring and remote control

"ZHIYUN MasterEye Visual Controller VC100- Simplified & Integrated"
1920×1080FHD 5.5 inches touch screen with 400 PPI and 1000nit extra brightness. 1200:1 high contrast offers high quality footage. An integration of monitor, wireless image transmission and remote control. Easy to carry with high performance. Skin-friendly silicone handle with ergonomic and all-in-one modular design. Highly efficient without complicated cable-plugging.
Teamwork Monitoring
"Available together with iPad and smartphone. Newly added screen monitoring. Videographer, director and focus motor operator can monitor the footage at the same time and engage in a more efficient teamwork.
*TransMount Video Transmission Transmitter (AI) is required for image transmission via WEEBILL 2 screen."
Quick Adjustment for Camera Parameters
"Remotely control aperture, shutter, ISO, exposure, white balance of the camera.
*Requires TransMount Image Transmission Transmitter. Check camera compatibility list for details."
Accurate Focus/Zoom Control
"Paired with focus/zoom control motor to adjust focus or focal length. Supports customized adjustment of focus control sensitivity in three levels: Low/Medium/High.
*Requires TransMount Focus/Zoom Control Motor and TransMount Video Transmission Transmitter (AI)."
Motion sensor control
"Try motion sensor control for more convenient high-level filming. Touch screen for switching stabilizer modes and reposition.
*Requires TransMount Image Transmission Transmitter"
Multiple Ratios Guidelines
Guide frames with the ratio of 4:3, 16:9 and 9:16 are available along with safe frames and guides for easier post-editing.
Screen Recording & Audio Monitoring
"Supports TF storage. Offers 1080P high-quality recording backups and local album playback. 
Offers 3.5mm earphone port for real-time audio monitoring in scenes with conversations and audios.
*TF storage supports maximum of 128G."
Double power supply for long runtime
"The runtime of built-in battery can reach 8 hours. Supports general NP-F external battery to extend runtime.
*The runtime data were collected from ZHIYUN lab."

Package Including:
1x WEEBILL 2 Stabilizer
1x Tripod
1x Quick Release Plate
1x Backing Base
1x Lens Support
1x Lens Support Screw
1xControl Cable LN-UCUC-A02 for Panasonic Camera
1x Control Cable LN-MBUC-A02 for Canon Camera
1x Control Cable LN- UCUS-A03 for Sony Camera
1x Control Cable LN-NBUC-A01 for Canon Camera
1x USB Type-C Cable
1x Quick Start Guide (International)
1x EPP Storage Box
| | |
| --- | --- |
| Product Type | Stabilizer |
| Price (excl. tax) | $549.00 |
| Price (incl. tax) | $549.00 |
| Tax | $0.00 |
| Availability | In stock (20 available) |
| Number of reviews | 0 |