Zhiyun Crane 3S E 3-Axis Handheld Gimbal Stabilizer for DSLR 6.5kg Payload, Extendable Roll Axis, 12 Hours or Longer Continuous Uptime, DC-in (E Package)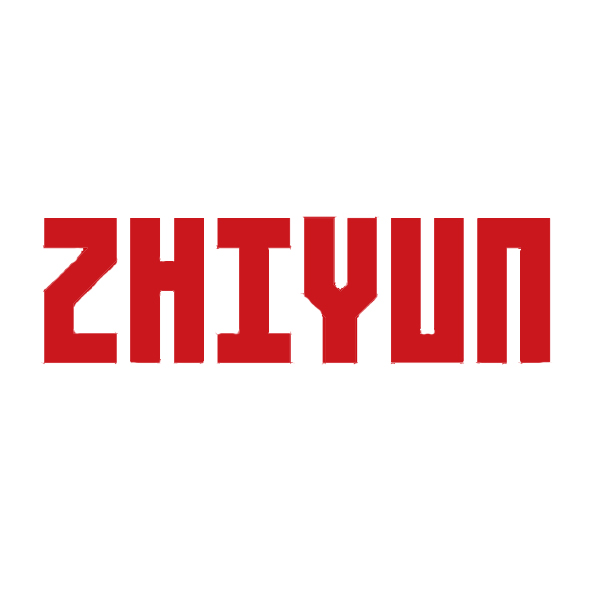 100% Original
We guarantee you the sale of Original Brands.
Payment Options
We accept PayPal for payment
Free Shipping
Delivery to 100+ Locations by Express or Post.
30-Days Returns
Return or exchange items purchased within 30 days.
IMPORTANT:
CRANE 3S-E comes with a TransMount  EasySling Handle if you would like the TransMount  SmartSling Handle, please check the CRANE 3S  Version, or purchase the SmartSling Handle separately.
Product Overview:
From intense chasing shoot to studio filming, different types of shooting environments require both high capacity and flexibility of shooting equipment. Bearing filmmakers in mind, ZHIYUN felt the Crane series can be even better to adapt to strict and unpredictable filming environment. Now introducing the new CRANE 3S, the legendary gimbal built on a heritage of innovation with magnificent motors and brand new modular design, which aims for wider application and intuitive control
Main Features:
Reengineered for More Ambitious Camera Setup
It is not simply an upgrade but reconstruction. CRANE 3S is constructed with brand new SUPER motors which allow for 6.5kg payload for a wide range of camera setup including Canon EOS 1DX, Blackmagic Pocket Cinema Cameras, and even Canon Cinema EOS, Sony FS & FX series, and Red Digital Cinema Cameras. 
Extendable Roll Axis. Greater Flexibility
Wider compatibility is the goal but flexibility is provided. For larger cinema camera combos, users can attach an extension module  onto roll axis for more space, while for smaller DSLR combos, the extension module can be detached for greater portability.  
Modular Design. Versatile Shooting
On CRANE 3S, the handle is detachable with TransMount SmartSling Handle.  You can either mount EasySling handle to extend the grip for more comfort upright & underslung operation,
(Notice: If you would need the SmartSling Handle, please check the CRANE 3S-E, or purchase the SmartSling Handle separately)
Cross-Compatibility. You can Imagine
To complete challenging shooting tasks, CRANE 3S offers a versatile solution thanks to its cross-compatibility. The handle mods are easily separated and both provide multiple thread holes of different sizes to mount accessories. The modular design allows greater compatibility on CRANE 3S, like with motorized dolly, jib, cable cam, Easyrig, etc.
Zero Swinging. Hero Security
CRANE 3S provides ultimate reliability that users can count on. The reinvented locking system can lock the three axes without noticeable swinging. The modular design is integrated with double locks to ensure the camera is 100% safe on the gimbal during traveling or storage. 
Continuous Uptime Supported by PowerPlus
Besides battery insertion, CRANE 3S offers a DC-IN port which supports up to 25.2V input for direct charging. The new exciting TransMount PowerPlus Battery Pack can house 6*18650 batteries, giving more strength to your gimbal to adapt to constant intense motions, and serving as a compact yet fast-charging power bank for your devices.
(With inserted batteries, CRANE 3S can run up to 12 hours. Powered by TransMount PowerPlus Battery Unit only, CRANE 3S can run up to 18 hours.)
Phenomenal Speed. Seriously Smooth
To facilitate powerful features in various shooting environment, CRANE 3S is driven by a new algorithm system which enables phenomenal responsive speed and smoothness. In fast action shoot, CRANE 3S is able to resist high winds and G-forces without compromise.  
 Improved Zoom & Focus System
To meet the needs of cinematography, larger lens supports are added into the zoom & focus system. The focus wheel is equipped with a white board for marking a focus range. Zooming can be realized synchronously through SmartSling Handle.
(Zooming is realized through TransMount SmartSling Handle which is not included in CRANE 3S-E package)
Properly Calculated 55°: Broader Vision
The properly 55° tilted roll axis is designed for an unblocked view and allows enough space to mount large cinema camera combos.
Designed to Maximize Efficiency
Efficiency and ease of use are answers to unpredictable filming situations. CRANE 3S adopts Manfrotto quick release plate which allows a seamless transition between different equipment. The upgraded locking system simplifies the setup and balancing workflow.

Product specification
Zhiyun Crane 3S-E:
Product Dimension: 346*98*344h
Operation Voltage: 9.8V-12.6V
Operation Current: 360ma-5400mA
Output Voltage: 5V
Tilt: 360(Unlimited Rotation)
Roll: 330°
Pan: 360%(Unlimited Rotation)
Battery Capacity: 2600mahThree18650ui- -lon Batteries)
Battery Runtime: 12h
Charging Time: 4h
Valid Payload: 600g-6500g
Bluetooth: Bluetooth 5.0
WIFI: WIFI2.4G
Camera Charging: Able to charge for 5V/ 1A cameras
 

Package Including:
1x CRANE 3S Stabilizer
1x Storage Box
1x EasySling Handle
1x Extension Arm
1x Quick Release Plate
1x SmartSling Handle Adapter Base
1x Lens Support
1x USB Type-C Charging Cable
1x Canon Camera Control Cable(Micro, TYPE C)
2x Lens Support Tube
1x Battery Charger
1x 18650 Li-lon Batteries(2600mAh)
1x M1.3 Wrench
1x M2.5 Wrench
1x M4 Wrench
1x Canon Camera Control Cable (Mini, TYPEC)
1x Panasonic Camera Control Cable (YPEC, TYPE C)
1x Sony Camera Control Cable(TYPEC, Muti)
1x Mini Tripod
1x Backing Base
1x 1/4-20 Screw
1x Quick Start Guide
| | |
| --- | --- |
| Product Type | Stabilizer |
| Price (excl. tax) | $649.00 |
| Price (incl. tax) | $649.00 |
| Tax | $0.00 |
| Availability | In stock (15 available) |
| Number of reviews | 0 |