Zhiyun Smooth 4 3-Axis Focus Pull & Zoom Capability Handheld Gimbal Stabilizer for Smartphone Like iPhone X 8 7 Plus 6 Plus Samsung Galaxy S8+ S8 S7 S6 S5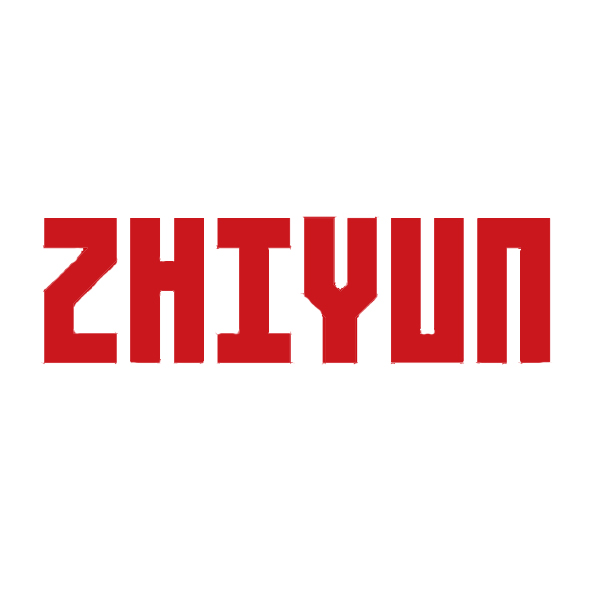 100% Original
We guarantee you the sale of Original Brands.
Payment Options
We accept PayPal for payment
Free Shipping
Delivery to 100+ Locations by Express or Post.
30-Days Returns
Return or exchange items purchased within 30 days.
ZY PLAY Support Model:
ZY Play for IOS v2.5.2 (Version iOS 9.0 or Higher)
Be compatible with the following equipments:
iPhone SE、iPhone 6、iPhone 6 Plus、iPhone 6s、iPhone 6s Plus、iPhone 7、iPhone 7 Plus、iPhone 8、iPhone 8 Plus、iPhone X
ZY Play for Android v1.10.3 ( Version Android 5.0 or Higher)
Be compatible with the following equipments:
Google Pixel2、Google Pixel2 XL、Google Pixel、Google Pixel XL、Google Nexus 6、Google Nexus 6p、Google Nexus 5x
Samsung S9、Samsung S9+、 Samsung S8、Samsung S8+、Samsung S7, Samsung S7 edge、Samsung S6、Samsung S6 edge、Samsung S5、Samsung Note8、Samsung Note7 (Except S9+, S9, 4K function is NOT available for Samsung at this moment)
Huawei P20 pro Huawei P10、Huawei P10 Plus、Huawei P9、Huawei Mate 10、Huawei Mate 9、Huawei Mate 8、Huawei Mate S
Oneplus 6、Oneplus 5、Oneplus 5T、Oneplus 3、Oneplus 3T
Xiaomi 6、Xiaomi 5、Xiaomi 5s、Xiaomi 4、Redmi Note 4x、Redmi Note 3
LG G6、LG G5
Smartisan NUT Pro 2、Smartisan U1 Pro
Oppo R9s
Vivo X7
*This device support list will be continuously updated.
**Functions not available on all devices.
Features:
Integrated control panel design:?Smooth 4 is designed with a slider on its control panel and a trigger button on its back, to easily recognize and switch between different gimbal modes. It can reduce the need to touch the screen, and help users control both the stabilizer and mobile camera directly with hot-key buttons. Has "Vertigo Shot" "POV Orbital Shot" "Roll-angle Time Lapse" buttons.
Focus Pull & Zoom Capability:?You can zoom in or out as you want to take close-up shots.By pressing the FN switch button, the handwheel is configured into a focus puller, helping you achieve high-precision focus changes in real time to create creative shots.
PhoneGo Mode for Instant Scene Transition:?Smooth 4 can respond to every delicate movement without delay without the need to worry about losing any shots.
Time Lapse Expert:?Smooth 4 can realize features such as Freestyle time lapse, Timelapse, Motionlapse, Hyperlapse, Slow-motion, recording lives and displaying the art of time flow.
Object Tracking:?Smooth 4 can produce smooth footage and also track objects including but not limited to human faces with much higher precision.
Two-way Charging with Longer Runtime:?Smooth 4 can run for 12 hours in a row. The battery indicator tells you how much power is left. The stabilizer can be charged by portable power source and the phone can be charged by the stabilizer via USB port on tilt axis.
Powerful Motor:?The motor power of Smooth 4 has increased by a large extent, making it compatible to phones of large sizes. Meantime, it can be used together with many accessories such as LED light and camera lens.
Specifications:
Battery
Operation Voltage Standard: 7.4 v
Output Voltage Standard: 5 v
Operation Temperature: Max: 45 °C, Standard: 25 °C, Min: -10 °C
Battery Runtime Standard: 12 h(Laboratory Data)
Charging Time Standard: 3 h
Stabilizer
Tilt Mechanical Range:240 °
Roll Mechanical Range:240 °
Valid Payload:Max: 210g, Min: 75g
Packing:Product Dimensions(mm): 123*105*328 (W*D*H)
Product Net Weight(g): 547
Packing Size(mm): 374*157*70mm (L*W*H)
Product Net Weight(g): 888
Package Including:
1 x Stabilizer
1 x type-C USB Cable
1 x User Guide
1 x Storage Box
1 x TRM03 Tripod
| | |
| --- | --- |
| Product Type | Stabilizer |
| Price (excl. tax) | $119.00 |
| Price (incl. tax) | $119.00 |
| Tax | $0.00 |
| Availability | In stock (1 available) |
| Number of reviews | 0 |