Zhiyun Crane 3 LAB 3-axis Handheld Gimbal Stabilizer for DSLR/Mirrorless Camera Sony Canon Panasonic Nikon(Creator Package - with Phone Holder,Zoom/Focus Motor, Camera Belt, Quick Setup kit, monopod)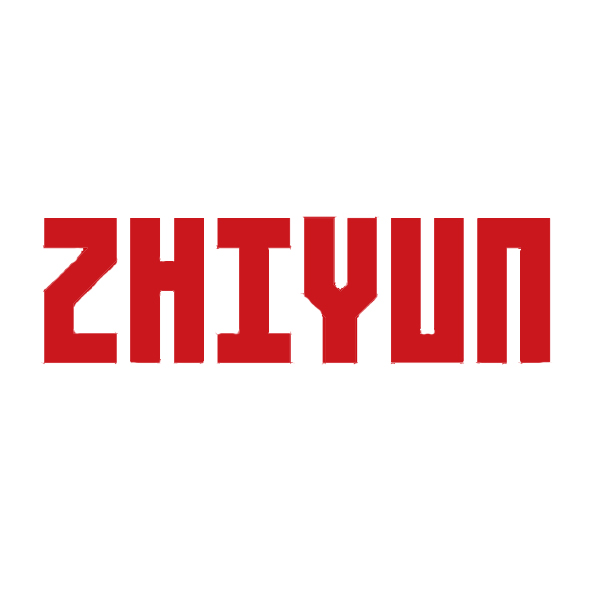 100% Original
We guarantee you the sale of Original Brands.
Payment Options
We accept PayPal for payment
Free Shipping
Delivery to 100+ Locations by Express or Post.
30-Days Returns
Return or exchange items purchased within 30 days.
Compatible list (Support Grip Control and APP Control) :
for Canon: 1D X Mark Ⅱ, 5DS, 5DS R, 5D Mark Ⅳ, 5D Mark Ⅲ, 5D Mark Ⅱ, 6D Mark Ⅱ, 6D, 80D
for Panasonic: GH4, GH5, GH5S
for Sony: A9, A7R3, A7M3, A7R2, A7S2;
for Nikon: D850 
Note: 1. This table will be updated in line with a firmware update and is subject to change without prior notice.
          2. Cameras whose weights are within the bearing range of CRANE 3 LAB and can be balanced on it are workable with CRANE 3 LAB
Image Transmission Support list:
for Canon: 1D X Mark Ⅱ,  5D Mark Ⅳ, 5D Mark Ⅲ, 6D Mark Ⅱ, 80D, 
for Panasonic: GH4, GH5, GH5S
for Sony: A9, A7R3, A7M3, A7R2, A7S2;
for Nikon: D850
Main Features:
1. Great Compatibility: Max Payload up to 10 lb / 4.5 kg, can be compatible with almost all the best-selling DSLRs and video lenses on the market.
2. Versatile Structure: CRANE 3 LAB boasts a versatile and ergonomic structure that even revolutionizes the entire appearance. it achieves extremely effort-saving and flexible.
3. Wireless FHD image transmission: App Image Transmission resolution up to 1080p
4. ViaTouch Control System: ViaTouch Control System enables users to take care of every detail simply on a phone screen. You can make various gimbal movements and camera settings while framing the shots simultaneously all via the same screen. Filming on a camera would just be as easy as filming on a phone.
5. All-inclusive control panel: multiple buttons and thumbwheels are added to CRANE 3 LAB. With these super functional tools and an intuitive OLED screen, you can easily perform full control on both gimbal and camera including mode switch, camera control, and various customized gimbal settings.
6. Motion Sensor Control: Your phone can also be used as a motion sensor remote control. CRANE 3 LAB allows a direct connection to your phone and turns it into a motion sensor controller.
7. Focus & zoom control: Equipped with both focus and zoom modules, CRANE 3 LAB allows synchronous zoom and focus adjustment via the tactile wheel or touch screen of mobile phones.
Notice: The gimbal supports up to two lens control motors. However, no motors are included and they must be sourced separately

More Features:
1. Gimbals include a micro-USB cable and Type-C adapter 
2. ZY play App will allow controlling the parameters of most cameras while controlling the gimbal and supporting the following:
Smartphone monitor
HDMI image transmission (high-resolution)
G-Mode motion control (mimic joystick)
Time-lapse
Motion-lapse
Auto-follow object mode
Adjust camera exposure values (ISO, white balance, framing, etc.)
Two channels for focus and zoom control
3. Axis locked design:  CRANE 3 LAB is designed with a latch on each axis which makes it super easy to balance and carry around
4. Quick Setup: The Manfrotto quick release plate of CRANE 3 LAB has no thumb screw on it.

Package Including:
1 x Zhiyun Crane 3 lab
1 x Quick Release Plate
1 x HDMI Mini to HDMI MicroHD HDMI Cable
1 x HDMI Mini to HDMI Mini HD HDMI Cable
1 x USB 3.0 to USB Mini Camera Control Cable
1 x USB 3.0 to USB MicroCamera Control Cable
1 x USB 3.0 to MultiCamera Control Cable
1 x USB 3.0 to Type-C Camera Control Cable
1 x USB 3.0 to USB Mini 8P + φ2.5mm plug Camera Control Cable
1 x Micro USB Cable
1 x 18650 Li-Ion Battery Charger
3 x 18650 Batteries
1 x Zhiyun Mini tripod
1 x USB Cable Storage Box
1 x User Guide
1 x Storage Box
2 x TransMount Quick Setup Kit
1 x Quick Release Base Plate
1 x Monopod with Locking Buckle
1 x Multifunctional Camera Belt
1 x Phone Holder with Crown Grear
2 x Focus and Zoom Control (1 * Max & 1 * Lite)
| | |
| --- | --- |
| Product Type | Stabilizer |
| Price (excl. tax) | $899.00 |
| Price (incl. tax) | $899.00 |
| Tax | $0.00 |
| Availability | In stock (1 available) |
| Number of reviews | 0 |